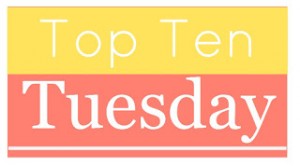 Special thanks to our reviewer, Foxglove, for her input today.  You can see a sampling of her reviews, here.
It's Back to School time, and I'm thinking about just who I'd like to share my lunch table with. You know, those ten intriguing and attractive people everyone wants to be around. My favorite genre for reading is paranormal romance, so my ten folks may be a bit…off the norm, shall we say. But just imagine the conversations to be overheard there. I will list in no particular order, as each person brings something unique to my table.
1. From Sherrilyn Kenyon's Dark Hunters – Acheron Parthenopaeus…an eleven thousand year old Atlantean god, Ash has seen and done more than almost anyone else at the table, and the stories he can tell are fascinating.
2. From Jeanienne Frost's Night Huntress – Mencheres, an ancient Egyptian vampire of unimaginable power, he could regale with tales of the golden days of Egypt and the Pharaohs.
3. From Sierra Dean's Secret McQueen series – Secret McQueen, half-vampire, half werewolf, I'd love to get her perspective of life from both sides of her heritage, and how she stays strong when things are going crazy around her.
4. From J. Morgan's Southern Werewolf Chronicles – Madison Lee, a Southern Deb who learned the hard way that what happens in Europe doesn't always stay hidden or secret, and one night stands can have serious repercussions when your one night stand is with a sexy werewolf.
5. From J.D. Robb's In Death series – Eve Dallas, the consummate cop of the future, determined to right the wrongs committed on her turf, and being strong enough to know when to be soft (with luck, her sexy Irish husband may stop by occasionally, and that would a big bonus)
6. From Dana Marie Bell's Heart's Desire series – Zachary Beckett, thought to be the weakest wizard in the cursed Beckett family, it would be hilarious to listen to him tell about his misadventures in magick, till he discovers his true heritage as one of Hecate's Own, one of the most powerful of the generation.
7. From Darynda Jones' Charley Davidson series – Charley Davidson, grim reaper and all around kick butt heroine, currently engaged to the son of Satan.
8. From Dana Marie Bell's True Destiny series – Jordan Tate-Saeter, former human PI, now the more than human mate to two Norse gods, Loki and Baldur, and one of the sassiest females I've read so far.
9. From Dana Marie Bell's Halle Puma series – Belinda 'Belle' Campbell, mate of Rick Lowell, alpha of the Poconos pack, and luna of the pack, the only puma to ever be in a position of power in a pack of wolves. I just know Belle would be the 'class clown/joker of the group. Just watch out for the air horn, she's deadly with it.
10. Again, from Dana Marie Bell (sensing a trend here?) from her Gray Court series – Robin Goodfellow, that tricky, sexy and very cunning head of Oberon's Blades, leader of the high kings assassins and enforcers. Robin is a master at never being predictable.
I can guarantee that with this group, lunch time would never be boring.