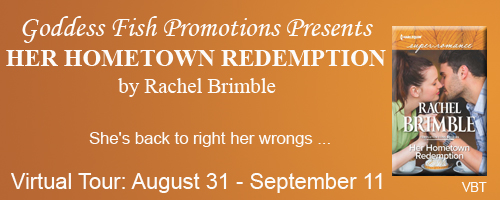 This post is part of a virtual book tour organized by
Goddess Fish Promotions
. Rachel will be awarding a $25 Amazon or B/N GC to a randomly drawn winner via rafflecopter during the tour. Click on the tour banner to see the other stops on the tour.
Top Five Favorite Vacation Destinations
These are in no particular order but are five places I loved visiting and have given me some of my most favorite memories…
1) Barmouth, Wales
This is a favorite of family Brimble in that we holidayed there every year for five years – we stayed in a log cabin just a short drive from the seaside town of Barmouth and always had such a great time. The cabin isn't very big and there is little there except the glorious views of the surrounding mountains, but it was just perfect for us. I lost my beloved black Lab in February and Barmouth will always be the place I think of him being the happiest. These holidays were proper family time of being together and playing cards and board games.
2) Rhodes
Rhodes is beautiful! We holidayed there in 2014 and we very close to the lovely Old Town, which is a place I highly recommend everyone see. It's just beautiful! We were lucky enough to have a small apartment on the resort with a private pool and a fantastic view of the crystal blue sea in the distance. I was so relaxed there, I managed to write 15,000 words and that experience started me on my mission to write all over the world one day!
3) Torquay, England
I have fond memories of holidaying in Torquay both with Mr. B before children and later on with children! Torquay is often referred to as the 'English Riviera' and with good reason. It is stunning in the sunshine and even with the unpredictable British weather, you can very much imagine you are abroad. One of Agatha Christie's favorite places (she lived there for many years) and also the inspiration behind the fictional seaside setting of my Harlequin Templeton Cove books, Torquay is definitely one of my favorite places in the world.
4) Verona, Italy
Family Brimble have just returned from a two-week holiday to beautiful Verona and I will definitely be back. Verona is everything I wanted it to be and more. From the amazing arena (where we watched our very first opera) to the cobbled streets, boutique shops and fantastic curbside restaurants, Verona is amazing. I already have plans to set a book…or series of books…there.
5) Gran Canaria
I will always have affection for Gran Canaria because this was the first place I visited abroad. I was twenty-one and madly in love with Mr. B, my then fiancé. We had the most amazing two weeks together and came home knowing so much more about each other and ourselves. That was twenty years ago. We are still very much in love and I look forward to going back to Gran Canaria again one day soon!
When Tanya Todd returns to Templeton Cove, she knows better than to expect a warm welcome. She burned a few bridges on her way out of town, and making amends won't be easy. First on her list is the man whose heart she carelessly shattered, Liam Browne.

Seeing the successful criminal lawyer after all these years, Tanya is interested in more than just Liam's forgiveness. As they work together to bring the man who hurt her sister to justice, the attraction between them sizzles. Suddenly Tanya's second chance could include a future with Liam…if she can prove she's changed.
Enjoy an excerpt:
Hitching her bag onto her shoulder, Tanya pulled back her shoulders and approached Liam, trepidation ricocheting through her. What choice did she have but to talk to him? If she walked out without a word, things would only be harder the next time they met––and there would most definitely be a next time. There was always a next time in a place as small as Templeton.
His shoulders straightened beneath his crisp, white shirt as she neared. The music seemed to grow in volume, the beat matching her footsteps and the banging of her heart. When she was a safe distance away from him, Tanya stopped. "Hi."
His crystal blue gaze bored into hers, his jaw tight and his mouth a thin line. The burning stares of the other patrons pricked at her skin, making her want to turn and face each of them down.
When it was clear Liam had nothing to say to her, Tanya inhaled. "Right, well, I guess I'll see you around then."
"Wait."
She halted with her back to him. Let me go, Liam. Please. She briefly closed her eyes, before opening them and facing him. "What?"
"Why don't you join me?" He waved toward the empty seat at his table. "It's…good to see you."
Tanya glanced at the seat, at him and then around the restaurant. Familiar faces swam in front of her. Faces she remembered from a different life, a different time. Kevin and Nick. Bianca and Ella. All people she should've known would still be here. People who thought they knew her and her mother, but never really knew or understood them at all.
About the Author: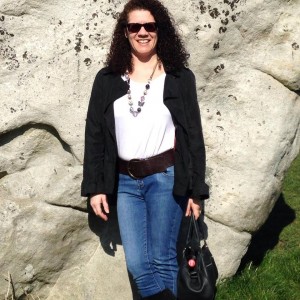 Rachel lives with her husband and two teenage daughters in a small town near Bath in the UK. After having several novels published by small US presses, she secured agent representation in 2011. In 2012, she sold two books to Harlequin Superromance and a further three in 2013. She also writes Victorian romance for Kensington–her debut was released in April 2013, followed by a second in January 2014 and the third is released Jan 2015.
Rachel is a member of the Romantic Novelists Association and Romance Writers of America, and was selected to mentor the Superromance finalist of So You Think You Can Write 2014 contest. When she isn't writing, you'll find Rachel with her head in a book or walking the beautiful English countryside with her family. Her dream place to live is Bourton-on-the-Water in South West England.
She likes nothing more than connecting and chatting with her readers and fellow romance writers. Rachel would love to hear from you!
Website | Blog | Twitter | Facebook | Facebook Street Team – Rachel's Readers
Buy the book at Amazon, Barnes and Noble, or Harlequin.