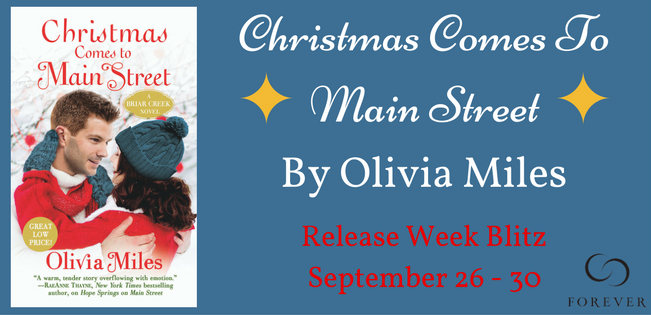 This post is part of a virtual book tour organized by
Goddess Fish Promotions
. Enter the Rafflecopter at the end of the post to win a copy of the book.
Olivia Miles shares with us her top five Christmas memories:
First Christmas with my Dogs – They were both still puppies, and I was living in an apartment in the city that actually had a fireplace. I went out and bought them each a stocking and filled it with treats and toys specific to their very individual personalities and traits. My one dog refused to miss out on any of the excitement of the day, and by about six in the evening, we noticed that he was falling asleep standing up and almost falling over…
Baby's First Christmas – It was so special to pick out a Christmas dress for my daughter and help her unwrap toys. Christmas became fun again, and from that day forward, I feel like I am reliving it with a child's enthusiasm.
The first time we brought my daughter to see Santa – Now this was not the happy experience one might think. The very first time was at the mall, and she just stared at me with tears welling in her eyes and her lower lip jutted out and I felt so horrible, I pulled her off and didn't buy the photo, which I've been kicking myself about ever since. A few weeks later, Santa made a visit to a playgroup we attended and let's just say the tantrum she threw was photographed, and the look on Santa's face almost trumps my daughter's horror.
The Christmas I burned all the food – We ended up having to order pizza. There was still wine, and the dessert was saved, and better yet….less dishes! Merry Christmas to me!
The Christmas I had to call Santa – As an incentive to motivate my then toddler's behavior, I fell back on that age old "Santa is watching." I can't remember what she did, but there was the time she acted up so badly (which shocks me, as she really was always such a good girl!) that I had to make a "phone call" to Santa. Well, my daughter went ballistic and I was barely able to keep it together as I said into the disconnected phone, "Hello Santa? This is Avery's mommy…" Someday she will laugh about this. Or try it on her own kids!
The fifth and final novel in Olivia Miles contemporary romance Briar Creek series!

The mistletoe is out, and the gloves are off . . .

'Tis the worst season to be single, but Kara Hastings won't let a little Christmas funk spoil the festive season. Sure, running her own bakery is a little harder than she expected, but she can handle it. And she'll prove it to a certain infuriatingly handsome, bossy Big City guy. She may be sugar and spice, but she can kick his butt twice.

Nate Griffin is in Briar Creek only for the holidays, and he refuses to fall for the whole "small town, candy cane-scented Christmas Wonderland" thing. He's more interested in the fresh-faced cookie chef who always knows exactly how to get under his skin. So when Nate challenges Kara in the town's big holiday contest, it's not just the competition that starts to heat up. If he's not careful, Kara won't just melt his icy resolve against a small-town Christmas . . . she'll melt his heart too.
About the Author: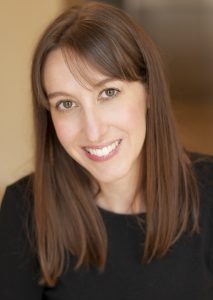 Having grown up in New England, Olivia Miles attended McGill University in Montreal, Quebec before settling in Chicago where she lives with her husband, their daughter, and two ridiculously pampered pups.
When she is not chasing after her little ones, she is hard at work creating feisty heroines and alpha heroes with a heart. A city girl with a fondness for small-town charm, Olivia enjoys highlighting both ways of life in her stories.
Website |  Facebook | Twitter | Goodreads
Buy the book at Amazon, Barnes & Noble, Books-A-Million, Google Play, iBooks, Indiebound, or Kobo.