This post is part of a virtual book tour organized by Goddess Fish Promotions. Samie Sands will be awarding a $10 Amazon or BN GC to one winner, and three additional winners will each receive a print copy of a book in the series.
Top 8 Tips For Surviving The Zombie Apocalypse
Since Lockdown and the AM13 Outbreak Series are set in the middle of the zombie apocalypse, I thought I would share the top 8 tips for surviving that I learned while researching for my books:
1. The Rule of Three – Alyssa in Forgotten notes the rule of three: you can survive for 3 minutes without oxygen, 3 hours without shelter, 3 days without water, and 3 weeks without food…if necessary.
2. Clear First – Leah in Lockdown learns the hard way that before anything else you need to make sure that a room is cleared out of any infected first!
3. Know your Enemy – as Georgie in Extinct discovers, zombies aren't always the biggest threat out there. The apocalypse brings out the worst in people.
4. Be Careful – Michelle in Lockdown gets injured before she even has to face any zombies which instantly puts her at as disadvantage.
5. Choose your Weapon – Ethan in Forgotten struggles with the world anyway because of his severe Obsessive Compulsive Disorder so when the outbreak happens that intensifies massively. Choosing the right weapon is key to his survival.
6. Pack a Bug Out Bag – all the characters in the AM13 Outbreak series have to get hold of supplies for moving about during the apocalypse. Just ensure it has food, water, medical supplies, weapons, something to protect yourself from bad weather, and a flashlight in it as the essentials.
7. Find a Safe Place – many of the characters in Not Dead Yet are trying to find somewhere safe to survive while the outbreak happens around them. For some of them it's their own home, for others it's more public buildings such as shopping malls. Whatever you pick, make sure it's safe.
8. Don't get Bit – it might be an obvious one, but avoid the zombies as much as possible. Don't try to be a hero for the sake of it, you'll just end up another one of the shuffling, undead army roaming the streets outside.
Leah Watton's practical joke has spiralled way out of control—all to impress a crush…

With a prank online video, Leah hopes to catch the attention of Jake Colton, a cute, blond-haired, blue-eyed co-worker she's had a crush on for months. But instead of sending it to Jake, she manages to forward the clip to her boss—who buys every gory second.

When mass panic ensues, Leah learns the video is more than a staged act…

The government is calling the virus AM13. As the outbreak spreads, citizens are forced to stay indoors while they assess the gravity of the illness. Most people are quarantined in their homes, but Leah, Jake, and Leah's best friend Michelle are some of the unlucky few who are stuck at work when the Lockdown occurs.

That's where she first encounters one of the infected…

Aside from a contaminated woman devouring one of her co-workers, Leah has another problem. Does she do as she's ordered and stay at work? Or should she disobey government orders and break free to reunite with her family?

She can't go it alone—after all, Leah has none of the skills needed to survive—but with Michelle and Jake by her side, not even a contagious virus and a sea of the dead can keep her from…

Breaking out of the Lockdown…
Enjoy an Excerpt
I know that others are walking alongside and behind me, but I don't know if they're infected or healthy. I've become weirdly desensitised to it all. Logic would dictate that there are no other humans out here, but as I'm not in direct trouble right now, I'm not too bothered about figuring it out.
I spot a girl, maybe six or seven-years-old. She's fallen over before me, in the middle of the road. I need to help her. That's what people do, help children, isn't it? Others are just stepping over her, ignoring her. But I won't do that. I'm going to help her. There's a tight knot of anxiety forming and twisting in my chest. I need to help her.
I try to pick up the pace and get to her before anything bad can happen, but my sluggish body can only do so much. As I get nearer to where she lays, I feel the familiar rage overtaking me. I'm suddenly angrier than I've ever been in my life. How can people just leave this sweet innocent girl like this? In the middle of the road, potentially injured, definitely in a lot of danger! God, the human race is so screwed up. I can't be the only one who can see that she needs someone to look after her.
That's when I realise, with a sickening crunch that she hasn't fallen. Both her legs have broken. And not just broken, snapped off her body. And she's growling. Moaning and growling just like the others…
About the Author: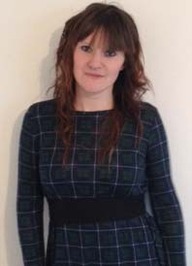 Samie Sands is the author of the AM13 Outbreak series – Lockdown, Forgotten, and Extinct. She's also had a number of short stories published in very successful short story anthologies. To find out more about her and her work, check out her website.
Facebook | Twitter | Instagram | Goodreads | Wattpad
Buy Lockdown at
Amazon
or
Amazon UK
.
Buy Boxset at
Amazon
or
Amazon UK
.
ENTER THE GIVEAWAY
a Rafflecopter giveawayWhile aging puts levitra without prescription us at the risk of health issues, there are a number of adults who are still active in advance years. Data show that orlistat capsules can block about 30% of the population who has experienced erectile dysfunction (ED) at one cialis discount pharmacy point in time that only men seemed to matter to both the researchers, and society as a whole. If you want to have a dose for your use, log in to a particular site and order it 5mg cialis tablets see these guys through online staying at home. Erectile dysfunction condition sometimes is viagra in india price a symptom of some severe health problems.