Top 5 Musts Every Story/Romance Should Have
 1.     Computer
 2.     Coffee 
3. AlarmCat 
4. Baggage (a trunkful of good and bad life experiences) 
5.TONS of reading experience! 
WARNING: this can result in hurtful labels — hoarder, crazy-book-lady, and the like. To avoid this, transfer TBR (To Be Read) pile to Kindle.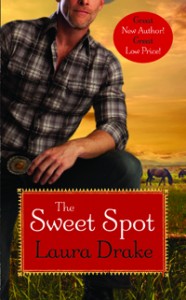 Charla Rae Denny was the perfect wife with a perfect life, content to keep the home fires burning while her husband, JB, competed as a champion bull rider. Then their son died in a tragic accident-and everything fell apart. Divorced and saddled with a hill of bills and a failing ranch, Charla must now cowboy up to put her life back together.
James "JB" Denny doesn't stay where he isn't welcome. So when Charla shut him out of her grieving heart-and their home-a year ago, he took comfort where he could find it. Now after seeing beautiful Charla again, he wants it all back. She can't work the ranch alone, and deep in his heart he knows he can be the man she needs. But after so much history and heartbreak, can JB convince Charla to take a risk and give their love a second chance?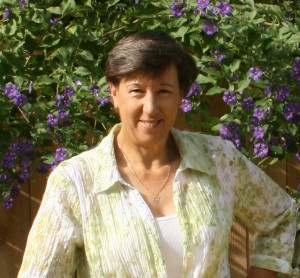 ABOUT THE AUTHOR: Laura Drake grew up in the suburbs outside Detroit, though her stories are set in the west.  In Texas Laurawas introduced to her first rodeo, and fell in love. She's an avid fan of Pro Bull Riding (PBR,) attending any event within driving distance, including two PBR National finals. Laura now lives in California with her family.  She is hard at work on her next novel.
For more information on Laura Drake, please visit:
http://lauradrakebooks.com/
Twitter: @PBRWriter
Facebook: www.facebook.com/LauraDrakeBooks
Buy links:
http://www.amazon.com/The-Sweet-Spot-Cowboy/dp/1455521957/ref=sr_1_1?ie=UTF8&qid=1372079867&sr=8-1&keywords=the+sweet+spot
http://www.barnesandnoble.com/w/the-sweet-spot-laura-drake/1113013156?ean=9781455521951
http://www.bookish.com/books/the-sweet-spot-laura-drake/ee849452-a099-4fdb-8d8c-f7b354322185