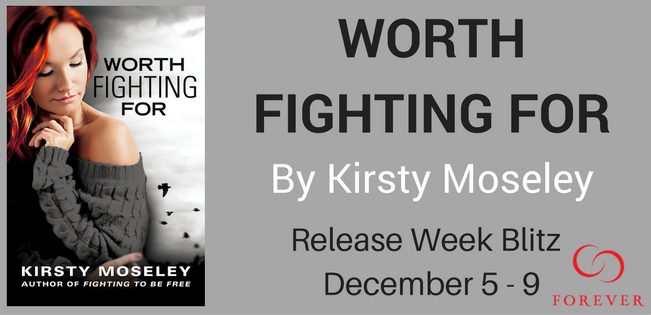 This post is part of a virtual book tour organized by the publisher to celebrate the release of
Worth Fighting For
, the second book in Kirsty Moseley's
Fighting To Be Free
series. Enter the Rafflecopter at the end of the post for a chance to win a copy of the book.
TOP 5 HOLIDAY DECORATING TIPS
1) No Christmas decorations before the third weekend in November. (This was always a rule when I was a kid as my sister's birthday is the second week in November so we had to get that out of the way before we could think about Christmas!)
2) My son's homemade decorations that he's made over the years at school take pride of place (no matter how ugly they may be! Lol)
3) Have a fake tree because… pine needles! Lol.
4) It's not Christmas until the whole house smells like Apple and cinnamon candles/air freshener
5) Alcohol! That way you can sit back with a glass of something nice while your partner puts up the decorations (in the wrong places) and you won't even care.
Wattpad sensation Kirsty Moseley brings us the sequel to FIGHTING TO BE FREE.

Sometimes in life you have to walk away . . .

Leaving Jamie Cole was the hardest thing Ellie Pearce ever had to do. Somehow, she moved on. She made a new life in a new city with a new man. So when a family tragedy calls Ellie back home, she believes all her old feelings for Jamie—the hunger, the heat, the heartbreak-are safely behind her. But the second she lays eyes on him, the intensity of their connection is as strong as ever.

Sometimes you stay and fight . . .

Jamie knows pain. He's felt it fighting in the streets, and he felt it fighting to survive in prison. Yet nothing he's experienced has been as painful as the day Ellie left—until the moment she came back. This time Jamie is determined to hold on to Ellie forever. But as much as she still loves him, she can't ignore the dark world he's now a part of. Jamie has enemies. Dangerous ones. And after seeing Jamie with Ellie, they know exactly how to take him out . . .
Enjoy an Excerpt:
"'Tis better to have loved and lost than never to have loved at all." Alfred, Lord Tennyson, said that in some poem in the 1800s. In my opinion, Alfred, Lord Tennyson, was full of shit.
Maybe Lord Tennyson had never truly loved someone; maybe he'd never cared for someone else more than he cared for himself, because if he had, if he'd loved someone so deeply he'd been willing to die for them, how could he have written such a horseshit line? I'm merely speculating, of course. I'm no academic, so I know nothing about the guy other than that one quote. So how then, you may ask, does my opinion so vehemently disagree with his?
Because I was in love once.
Only once.
And I lost her.
And I would give any fucking thing in the world to have never loved her at all. No, it most definitely is not better to have loved and lost..
Fuck love. And fuck Lord Tennyson.
About the Author: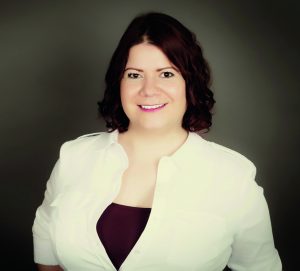 Kirsty Moseley has always been a passionate reader with stories brewing in her head. Once she discovered Wattpad, she finally posted a story. Seven million reads later, she self-published her debut novel, The Boy who Sneaks in my Bedroom Window, which later became a finalists for the 2012 Goodreads' Choice Awards. Kirsty lives in Norfolk, England with her husband and son.
Website | Facebook | Twitter | Instagram | Pinterest | Goodreads
Buy the book at Amazon, Barnes & Noble, Books-A-Million, Google Play, iBooks, Indiebound, or Kobo