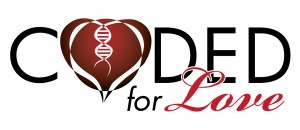 To Cougar or not?
In False Match, my hero is six years younger than my heroine. In lots of romances, the younger man/older woman scenario is the main hook. In this instance, it was not part of my hook. It simply was who the characters are. Chase is 32. Samara is 38.
The subject of age comes up a few times in False Match. Samara tries to warn Chase off for his own good. She's not his perfect DNA match, and she already has a child. In her words, she's totally wrong for Chase.
Chase doesn't care. He wants her, and doesn't blink at the age difference. I like Chase's attitude. Why is it in 2013, age differences between men and women are still perfectly acceptable one way, but questioned when it is the woman who is older than the man?
Is it because we make an assumption women are more emotionally mature than men and ready for marriage sooner? Therefore an older man/younger woman pairing makes sense?
Or is it a throwback to the past when women were bartered (metaphorically speaking) and younger women were seen as better breeders? Clearly this is an outdated custom, so why do we still blink at age disparities in couples where the woman is older than the man?
What do you think? Are you the same age as your partner? If not, who's older?  I am three years younger than my husband.
About the Author: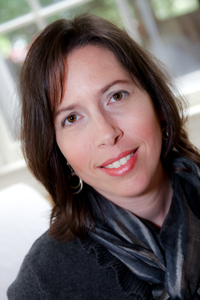 By day, Lynne Silver lives the suburban soccer mom life; volunteering with the PTA, doing laundry and working. By night she enters the sensuous world of alpha males and passionate heroines. She calls the nation's capital home and lives in an old fixer-upper with her husband and their two sons. When not writing romance, she reads it. Lots of it. Over and over and over again, preferably with a bag of M&Ms in hand. She is represented by literary agent, Jessica Alvarez of Bookends LLC Find Lynne online at: www.LynneSilver.com (be sure to sign up for the quarterly newsletter) Twitter: @LynneSilver Facebook: LynneSilverAuthor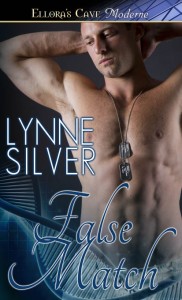 False Match, Book Three in the Coded for Love Series.
Genetically enhanced soldier Chase Stanton has two jobs in life. One, he must kick ass on all missions for the Program and, two, breed with his DNA breed mate, whoever and wherever she may be. Two problems. Chase learns he isn't genetically enhanced after all and Doctor Samara Jones, the woman he craves beyond all reason, is likely an enemy of his team and not his true match. Too bad they can't keep their hands off each other.