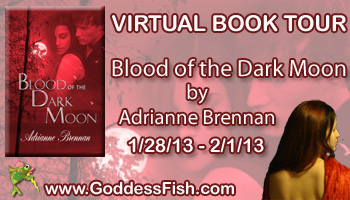 This post is part of a virtual book tour organized by Goddess Fish Promotions. Adrianne will be awarding a $25 E-gift card to Amazon to a randomly drawn commenter during the tour. Click on the tour banner to see the other stops on the tour.
Top 10 tips on writing for both newbies and those more advanced in the craftMany things I have learned about the writing process, all of them from personal experience and much of them the hard way. The trick often times is putting theory into practice. Some of these tips many of you will "get" but applying them can be more challenging than you would think. Here are my top ones, and with any luck, a few of you will master these better than I can. 😉
1) Trust your Muse. If you are struggling with a story, a plot, or a character that you want to go one way but is clearly taking another direction entirely, it's time for a heart-to-heart with your Muse. What is your Muse seeing in this situation which you personally are not? Is it a direction you are afraid to go in? Is it that you are forcing something which is unrealistic? Anything that is forced, your reader will pick up as being forced as well. Identify when your Muse is trying to give you a clue-by-four that your bright idea may not be so bright.
2) Take a walk. Staring at a blank screen will not make words appear faster. Quite the opposite, in fact. If you find yourself unable to finish a chapter, scene, or plot point, go for a walk and let your mind wander. I often find that my best ideas come to me when I let go of trying too hard to control something and just let my creative side run wild.
3) Have coffee (or tea) with your characters. Picture them in a normal setting, how they would talk and interact with you. Imagine conversations with them on various topics. This will go a long way towards establishing their characters and writing more vividly about them.
4) Become a fandom of your own, population of one: you. Get intensely interested and passionate about what you're writing about. Write "crack" or fluff fics on the side, either in your head or on paper/computer file about your characters. Think about how they would translate as a television show and who you would cast for each character. Get involved, get obsessed, invest in this world you're creating. This is especially good for lengthy works, not so much for one-off characters in short stories unless you plan to revisit them later.
5) Kill your bad habits. Find out what key characteristics you personally have which hold you back from doing your best and achieving your goals. This could be procrastination, self-doubt, lack of organization, bad time management skills, you name it. Find whatever flaws you personally have and become invested in self-improvement.
6) Become organized. If this is your biggest flaw, see #5. Story time: my mom told me that while she was still working for the public school I attended, she would see the teachers I had. They still remembered me. One of the stories they told was of how their students would all get out their homework assignments to hand in, and there was me: papers flying, everything a mess. I don't think I have known a single organizational skill or maintained one in my entire life. If you're like me, it's time to get cracking and learn it. If you're mediocre, go out and master it. I recommend a wonderful and FREE (like that word, free? Yay!) online 30 day course in mastering goals and organization at http://www.30daypush.com. Do it and don't look back. I promise that you, those around you, your Muse, and your writing career at whatever stage it's in will thank you for it.
7) Eliminate stress. Take time out for yourself to feed your Muse, clear your head, and allow creativity to flow. This could be anything from a five minute yoga session to taking a weekend trip somewhere. Do something, anything, of any length of time on a regular basis to unwind, de-stress, and be yourself. Mastering #6 will assist immensely in this one.
8) Stop making excuses. This may be the hardest one to do for many. Excuses don't get the job done or your works written. Identify what's holding you back and work on it.
9) Small steps add up over time. So what if you don't have two hours a day to spend at your computer, writing? Do you have five minutes? Some of us need five minutes to get into the "zone" of writing, let alone put anything to paper (or file). Regardless, even if you wrote small amounts over time, you would be able to finish much more quickly versus waiting for "the time" to finish something all at once. If you don't have the capacity to lock yourself in your room for an entire weekend until 15,000 words are written, this may be the only way you have of getting anything done: small steps over time.
10) Don't beat yourself up over failures. Words don't get written under negative influence. You might as well abuse your Muse while you're at it. Treat yourself well, cut yourself some slack, and don't add to your stress. Stress kills creativity faster than you can say "writer's block". Adding negative self-talk will only hold you back, not push you forward. Stay the course, think positively, and find ways to let your self-expression flow freely.
About the Author: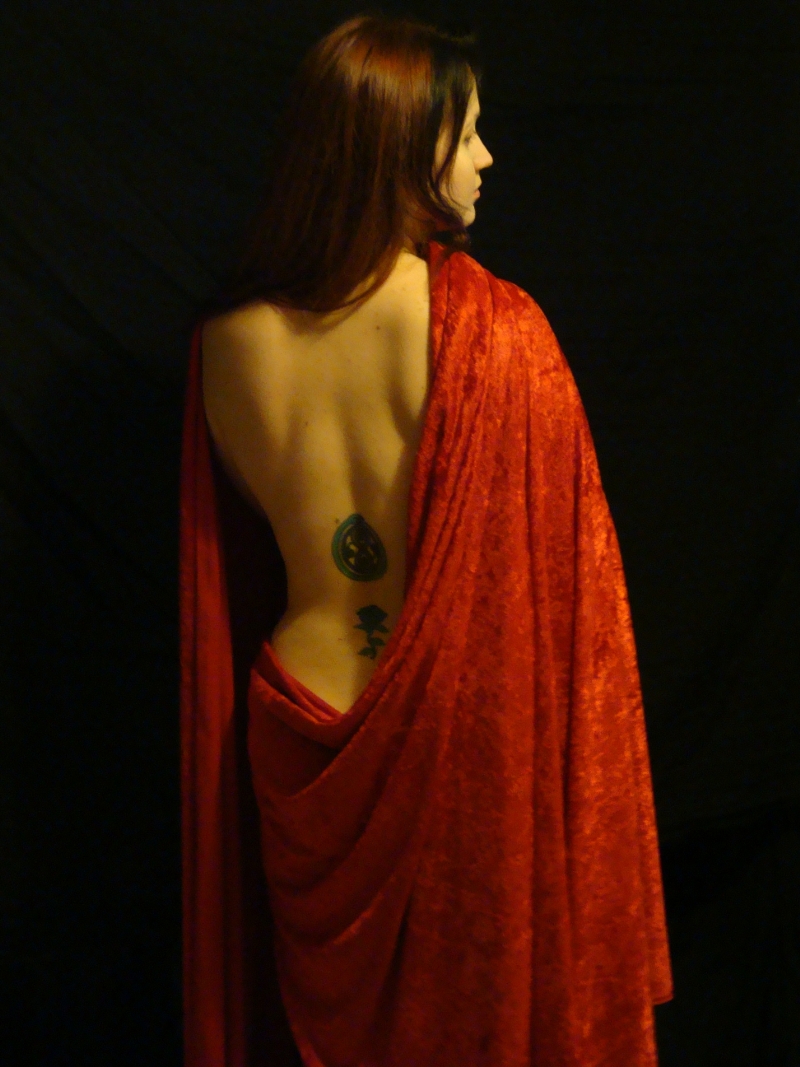 Adrianne Brennan stumbled into her love of writing by accident at the age of ten with a creative writing assignment for her science class. The end result was a science fiction comedy featuring numerous puns regarding vegetables. Adrianne's works were previously published through Aphrodite's Apples Press and are now published through Freya's Bower, Love You Divine, Running Press/Constable & Robinson, and Torquere Press. In addition, she is a member of EPIC, Infinite Worlds of Fantasy Authors, the Midnight Seductions Authors group, and an alumnus member of Kappa Gamma Psi, a co-ed national professional performing arts fraternity. The author resides in Boston, Massachusetts with two cats and a car she has aptly named "the TARDIS." She assures her readers that people tell her it looks bigger on the inside.
www.Twitter.com/AdrianneBrennan
www.facebook.com/pages/Adrianne-Brennan/37098370764
http://www.adriannebrennan.com
http://adriannebrennan.blogspot.com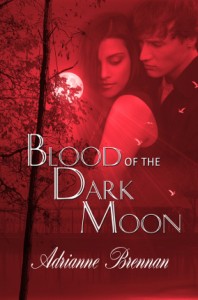 A dark flame of passion ignites between Amanda, a devoted follower of the Greek god Apollo, and Jesse, a handsome scholar who shares her love of both the classics and the occult. But little does Amanda know she is destined to fulfill a legacy that began long ago and ended in tragedy. Together, she and Jesse embark on a journey down a shadowy path that delivers Amanda into Jesse's scintillating underworld of vampires, magick, and secret societies. Will she learn her true identity in time to help those she has grown to care for, and find happiness in her new life with Jesse? And will destiny finally be fulfilled?