Long and Short Reviews welcome Lauren Linwood whose newest release A Knight for Kallen, is released today. Leave a comment or ask the author a question for a chance to win a digital copy of the book.
Thoughts on Auras
For my latest medieval historical romance, A Knight for Kallen, I not only did research on medieval customs surrounding All Hallow's Eve, but I wound up reading and learning quite a bit about auras. I'd seen a television interview about a woman who claimed to see auras banded about people's bodies, and she said these colors revealed the nature and personality of everyone she met. I thought that might be an interesting hidden talent to give my heroine, Kallen de Mangeron.
As I studied about the meaning of different colors, I found it hit close to home. My favorite color is blue, and I started with that as my baseline. Those with a blue aura (or energy field) are intelligent, incredibly organized, and can motivate and inspire others. Not to brag, but I'm fairly smart. Being organized is my chief skill. As a teacher for many years, I believe I did inspire several of my students.
I dug more deeply and found blue auras indicate strong communication skills—people who can convey their thoughts and ideas through their writing. Well, duh! I am a writer! Then I found blues have a downside—they can take on too much and become workaholics. Oh, boy—that describes me to a "T," as if someone had watched me and then painted this color around me that told so much about who I am.
I started testing my theory and asking friends and family what their favorite color was. A majority of the time, the color they shared with me really told their story as a person and what their character traits were, based upon what I'd learned about how to interpret colors. It made me wonder if the color we are drawn to is actually the aura that surrounds our body!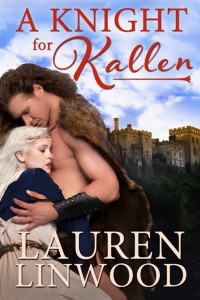 Kallen de Mangeron sees auras surrounding people, giving her insight into their personality and actions. Quentin, bastard brother to the king, kidnaps her in order to use her gift in a plot to win the throne. Will Kallen become Quentin's political pawn, or will dashing knight Lord Griffith Sommersby save her and stop Quentin before Kallen changes the course of England's history?

About the Author: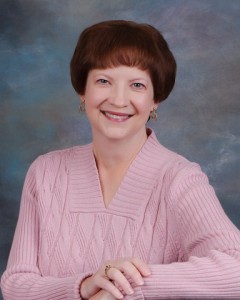 Lauren Linwood's historical romances use history as a backdrop to place her characters in extraordinary circumstances, where their intense desire for one another grows into the treasured gift of love. Her romantic suspense novels feature strong heroes and heroines who unite to defeat a clever antagonist and discover a deep, abiding love during their journey.
A native Texan, Lauren is an avid reader, moviegoer, and sports fan who manages stress by alternating yoga with long walks. She plans to start a support group for House Hunters addicts—as soon as she finishes her next piece of dark chocolate.
Buy the book at Amazon