Things I learned from my villain…
 There is an old adage that states that a story is only as good as its villain. This makes sense to me. Unless my hero is faced with a tough, ruthless adversary, why will the struggle matter? How will he have an opportunity to, in the words of Tolkien's Faramir,  "show his quality?"
So, it's my job to create a villain who:
Has his own goals and is strong enough to win.
Has at least one redeeming quality, because every villain is the hero in his own story.
Adheres to his own code, however twisted that may be.
May I introduce you to Fortescue Alcock? He's a Member of Parliament who is actually an early proponent of a more American-style government for England. He is philosophically opposed to a monarchy. And during the time of the Regency, it's a position that makes sense, even if it amounted to treason. King George III was mad. His son, the Prince Regent was a dissolute weakling who spent most of his time entertaining himself and the treasury into the poor house.  Alcock feels the political power of the nation should be in the hands of elected officials, specifically the House of Commons, not concentrated in the House of Lords or the floundering royal family.
So far, I'm sort of liking Fortescue, aren't you?
But the devil's in the details and here's what makes Alcock a villain. He doesn't care who he hurts in pursuit of his goal. In 1817, Princess Charlotte, the only living legitimate grandchild of King George died trying to bring a new prince into the world. Suddenly the Prince Regent's younger unmarried brothers realized that they had an opportunity to sire a child who would one day wear the crown.
Alcock saw it as his chance to end the line of the House of Hanover forever. He identified the young ladies the royal dukes were pursuing and then he blackmailed a trio of rakes into seducing and ruining the potential royal duchesses before they could become part of the royal family.
It means nothing to Alcock that lives and reputations will be destroyed. He is single-minded when it comes to removing the monarchy. The end justifies any means.
However, he picked the wrong rake to ruin Lady Serena Osbourne. Sir Jonah Sharp is the sort of fellow who can get the job done, but he's not the sort who follows orders blindly. And he decides quickly that Serena deserves to be celebrated not destroyed.

BETWEEN A RAKE AND A HARD PLACE by Connie Mason and Mia Marlowe – IN JANUARY 2014
BETWEEN A RAKE AND A HARD PLACE BY CONNIE MASON AND MIA MARLOWE – IN STORES JANUARY 2014
Lady Serena's List of Forbidden Pleasures
Attend an exclusively male club.
Smoke a cigar.
Have a fortune told by gypsies.
Dance the scandalous waltz.
 Sir Jonah Sharp thinks Lady Serena Osbourne will be just like any other debutante, and seducing her will be one of the easiest services he's ever done for the Crown. Then he catches her wearing trousers and a mustache in his gentleman's club and she demands he teach her to smoke a cigar. But what will truly be Jonah's undoing is finding out he's an item on her list too, which makes him determined to bring her all the forbidden pleasures she can handle.
ABOUT THE AUTHORS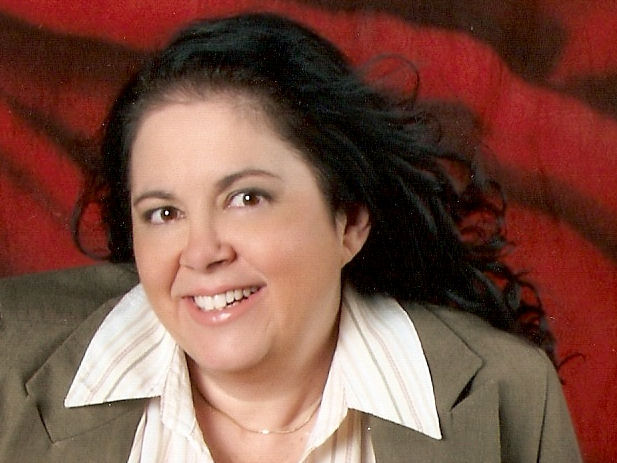 Mia Marlowe is the award winning historical romance author of the Touch of Seduction Series and various Rock*It Reads. She lives in Boston. Connie Mason is a New York Times bestselling author of more than 50 novels. She was named Storyteller of the Year in 1990 and received a Career Achievement Award from RT Book Reviews in 1994. She currently lives in Florida. Together, Mia and Connie have written Sins of the Highlander, Lord of Fire and Ice, Lord of Devil Isle and the other books in the Royal Rakes Series: Waking Up with a Rake and One Night with a Rake. For more information, please visit http://www.miamarlowe.com.
To Purchase Between a Rake and a Hard Place:
THE PRIZE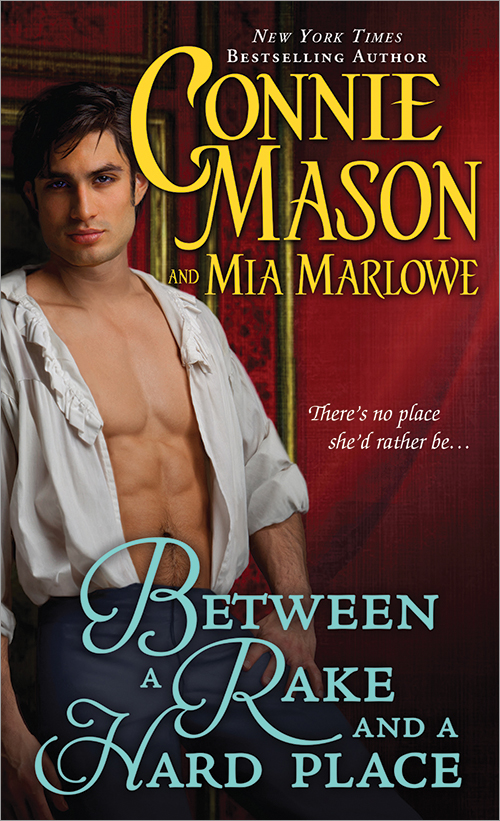 Sourcebooks is offering a print copy of Between a Rake & a Hard Place (US/CANADA only). All you have to do to enter the Between a Rake & a Hard Place drawing is answer this question: I'm a big fan of Khan as portrayed by Benedict Cumber in Star Trek Into Darkness movie. Loved his voice and his devotion to his hibernating crew, but he was another villain who didn't care who was hurt in the course of him realizing his goals. Who is your favorite villain?
Mia would like to let you know that you can get a FREE read from her right now! Plaid to the Bone is available for free download for:
Kindle: http://bit.ly/15sQGYS
B&N: http://bit.ly/1aZfUxx
iBooks: http://bit.ly/1aZg2Nv
Kobo: http://store.kobobooks.com/en-US/ebook/plaid-to-the-bone
Sony: http://bit.ly/1gEfUXT
This is a limited time offer so please hurry and claim your Highlander today! And please share the news with your friends! Thanks.