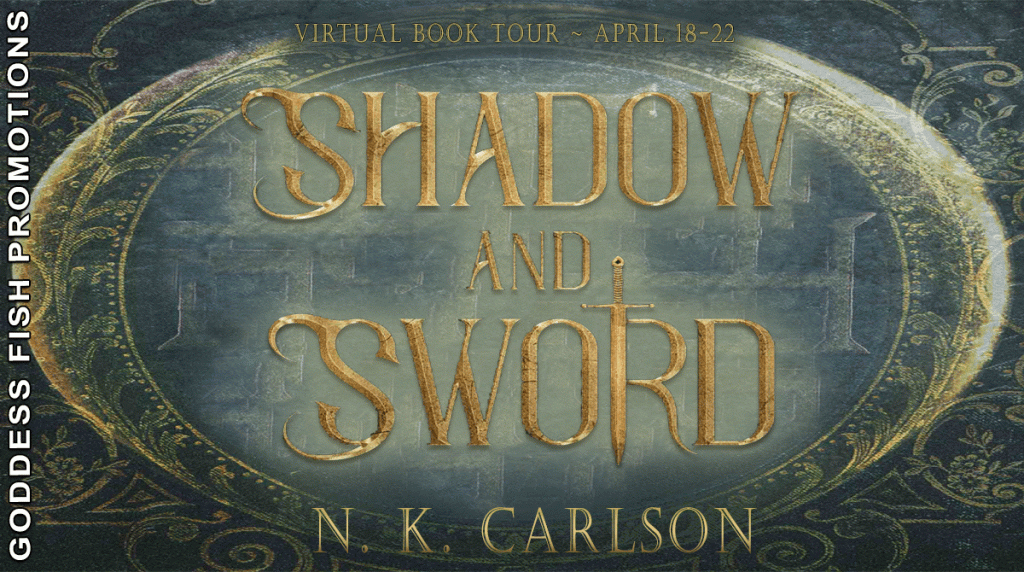 This post is part of a virtual book tour organized by Goddess Fish Promotions. N. K. Carlson will be awarding a $25 Amazon or Barnes and Noble GC to a randomly drawn winner via rafflecopter during the tour. Click on the tour banner to see the other stops on the tour.
Theological Systems in Fantasy
Only the youngest of readers can miss the significance of Aslan in Narnia. He is the Christ figure, the Lion, the one who lays down his life and rises from the dead. C. S. Lewis' theological approach to his fantasy world is heavy handed.
On the other hand, J. R. R. Tolkien is notoriously light handed with the theological system of Middle Earth in The Hobbit and The Lord of the Rings, though he does expand upon his theological structure to his world in The Silmarillion. Fleming Rutledge actually makes the point that the God figure of Middle Earth is present in a hidden way on nearly every page in her work, The Battle for Middle Earth.
All fantasy authors, whether religious themselves or not, face the issues of theology in their fictional worlds. As most fantasy works, particularly high fantasy with elves and dwarves, take place in pre-industrial society, the writer must grapple with the fact that most pre-industrial human cultures have religious beliefs regarding various gods, goddesses, and higher powers.
When I sat down to write Shadow and Sword, I knew I would have to include religion. In my day job, I am a youth minister. I went to seminary and graduated with a Master of Divinity. I am pursuing ordination within my denomination. But how heavy handed to be?
As a Christian, I believe that Jesus is the Son of God, who died and rose from the dead. But I specifically decided against having an incarnate God within my story, like an Aslan. Theologically, it's too complicated to create a God inside a world of my own creation modeled after that God I believe created me.
So, I shifted my focus from the God of Terrasohnen to the beings analogous to angels and demons. Without giving too much away, angels and demons, though not known by that name in Terrasohnen, are key players in my story.
As you read, you will join Reith as he travels and encounters various religious centers around Terrasohnen. Some of my favorite parts of the story are the conversations Reith has with priests and lore masters. I hope you enjoy them too.
The word was just below a whisper, yet in sixteen-year-old Reith's ears, it rang louder than he could have ever imagined. Reith had his life in order: apprentice under his mentor, Master Chronicler Vereinen, and follow in his footsteps. Until a shadowy figure appeared in his village, burning everything to the ground, including Reith's future. Now Reith's mentor is missing and Reith is on the run from the mysterious Shadow.

Reith adventures through magical forests, ancient ruins, and the lands of prejudiced elves to find his mentor, learn the secret of his sword, and unravel the mystery of the Shadow. Will Reith discover the truth of will the Shadow continue to fall over all of Terrashonen?
Enjoy an Excerpt
"Run," the word was almost a whisper, yet it rang out, louder than Reith could have thought possible. It beat against his ear drum as if someone had rung a bell by his ear. "Run. If you look back, we will shoot over your head. The next arrow will be right behind it, aimed true at your back. If you come back, we will kill you. I am a man of my word. If you come back, I will give you a name we can mark on your tomb."
Reith hesitated for just a moment, but then the Gray Man screamed, "RUN!"
The word hung in the air like the smoke from the smoldering town and Reith bolted. He pushed past the archers and rushed out of town, running in a headlong sprint, running for his life.
At the town's edge, just before he reached the forest, he chanced a look back and an arrow whizzed past his head, sending a short breeze across his face. He jumped behind a tree and heard the thud of an arrow hit the other side of the trunk.
Reith fled from the horror behind him, running faster than he ever thought he was capable of running. The Gray Man yelled after him, "If you see Vereinen, tell him I'm looking for him! Run!"
About the Author: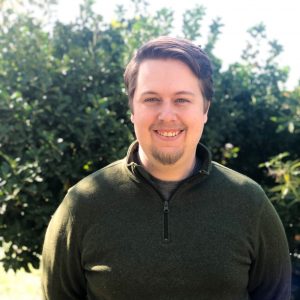 N. K. Carlson is an author living in Texas. Originally from the Chicago area, he graduated from the University of Illinois before studying at Logsdon Seminary, where he graduated with a master of divinity degree. He has published two books.
The Things that Charm Us and the Smelly Gospel (which was co-written with Drew Doss) both came out in 2020.
His love of writing began in elementary school when each student was given a blank white book to fill with a story. In college, he took an interest in blogging and writing novels.
Website | Medium | Facebook | Twitter
Buy the book at Amazon.