This post is part of a virtual book tour organized by
Goddess Fish Promotions
. Sheri will be awarding a copy of A HERO TO HOLD and $15 in Boroughs Bucks to 2 randomly drawn winners via rafflecopter during the tour. Click on the tour banner to see the other stops on the tour.
WOMEN SHOULD BE…

The end of the Crimean War brings Victoria Thorne home to face a society that frowns on women with brains, education and experience, especially one who could be a physician. Though she proves herself a skilled nurse, Victoria finds she is no where near as revered as her namesake. And worse, she is falling for her patient's betrothed brother, the Earl of Cheriton.

CHERISHED

Buckling to the pressure of his position, Robb Merrick, Earl of Cheriton, becomes engaged to a darling of society. Yet, to his great consternation, he finds himself captivated by his brother's nurse. She makes Robb feel alive, instead of choked by his title and position. He craves the freedom to pledge his love and loyalty, but ending his betrothal means entangling them all in a horrendous scandal. He is an honorable gentleman; Robb can't break his vow. Yet if he doesn't, all hope of happiness is lost.
Enjoy an Excerpt
The earl turned his head. Their gazes locked. For a moment she was privy to his rage and stark pain. Then his lids closed, his fingers spread, and his shoulders lifted with a huge breath.
She moved forward. His eyes, when he opened them, were neither green nor brown nor blue, but an intriguing blend of all three, putting her in mind of the colors of a clear stream. The raw emotion she'd glimpsed was gone. A composed man stood before her. A man lauded for clear-thinking leadership, whose parliamentary speeches were quoted in The Times.
"Miss Thorne?"
"Yes, I'm Victoria Thorne. How do you do, your lordship."
He gave a short nod. He appeared exhausted. Dark smudges marred the skin below red-rimmed eyes and creases bracketed his wide mouth. Though fatigue radiated from his face, it didn't detract from his pronounced attractiveness, in part bestowed by a fine, straight nose and strong jaw. Thick auburn hair swept back from a wide forehead.
"My apologies, ma'am. I wouldn't have chosen such an introduction to Cheriton Court. I deserve to be relegated to barbarian, but I hope you'll withhold judgment."
"Perhaps you had good reason, sir." The little bit she'd overheard made her think it likely.
His jaw bunched. "Yes. Only it's kept me away from my brother's side too long." He turned toward the door. "Please, come with me. I need your help."
About the Author: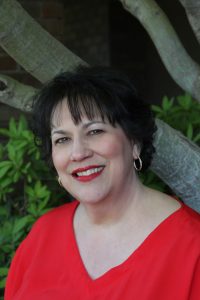 Sheri Humphreys used to be an Emergency Room nurse, but today applies bandages, splints, and slings to the characters of her Victorian romance novels. She loves to ignore yardwork and housework and read—usually a book every one to three days. Having conjured stories in her mind her entire life, she wondered if she were normal. Then she began putting stories to paper and became a two-time Golden Heart® finalist. She lives with a Jack Russell mix rescue, Lucy, in a small town on the central California coast.
A Hero to Hold received a prized Kirkus Star and was named to Kirkus Reviews' Best Books of 2016.
Website | Facebook | Twitter
.
Buy the book at Borough Publishing Group or at Amazon or Barnes and Noble.