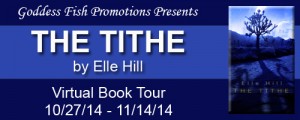 This post is part of a virtual book tour organized by
Goddess Fish Promotions
. Elle will be awarding a $50 Amazon GC to a randomly drawn winner via rafflecopter during the tour. Click on the tour banner to see the other stops on the tour.
Welcome to Long and Short Reviews, Elle. What inspired you to start writing?
I've never not written. I wrote stories in grade school. I moved to very, very bad novels in junior high. In high school, I penned angsty poetry. I stopped writing during the college years – you know, since getting five hours of sleep a night was a luxury. After finally graduating, though, I started whining about how I wanted to write but, you know, was I good enough, and would people buy my books, and I don't even know how to publish or market a book. My wise oldest sister, also an author, told me to shut up and start writing. Best advice ever.
What advice would you give a new writer just starting out?
Don't quit your day job. Fortunately for us newbie writers, indie and self publishing have opened up new doors and allowed many new voices and opportunities. Unfortunately for us, this means the market is saturated with books. This in a time when fewer Americans are reading. It means writing isn't a lucrative field. Then again, if you're a writer, you probably don't do it with dollar signs flashing in your eyes.
Do you ever suffer from writer's block? If so, what do you do about it?
On an everyday level, I try to prevent this by stopping for the night in the middle of an exciting scene. It's really hard, but it makes coming back to the writing the next day an exercise in joy and excitement.
That said, I sometimes do get a little stopped up. This usually happens after I've taken a break from writing and have read several amazing books by my favorite authors. I start down the unfortunate but understandable path of "Am I as good as her?" and "But I don't write action scenes like he does" and such. I usually move beyond this after a few days or weeks by consistently reminding myself everyone is better than someone. Still, it stings.
Who is your favorite author and why?
I hate to say it, because he's relentlessly preachy and political. I'm not saying that's a bad thing, because I can be pretty preachy, too, especially when teaching a class about social justice issues. I just happen to clash with his politics. Anyway, my favorite author is Dean Koontz. He writes paranormal stuff, which I find sexy, but most importantly to me, he uses the most beautiful and poetic language to do so. Also, his vocabulary is pretty awe-inspiring. When it comes to writing, vocab size does matter!
What, in your opinion, are the most important elements of good writing?
The dance of language. Yes, a novel needs a good plot, relatable characters, and a powerful message. What truly seduces me, though, is the movement and rhythm of words, the way they fit or crash together, the hypnotic combination of words, ideas, and sounds.
Tell us something about your newest release that is NOT in the blurb.
Joshua Barstow, the main character, has a condition known as Charcot Marie Tooth Syndrome. Her love interest, Blue, has blindness, and her best friends experience schizophrenia, a larger body size, and wheelchair use. The Tithe is a story in which people with different bodies and minds take center stage and simply live their lives, challenging readers to question why we define "disabled" the ways we do. It is an intellectual and political novel as much as a science fiction romance.
Are you working on anything at the present you would like to tell us about?
I'm actually penning my first lesbian paranormal romance. Woot! Here's the premise: A security guard, Jacqueline, is paid big buckeroos to escort and protect a leader, Marin, from Florida to South Dakota to attend a summit. They're hunted by creatures who look human but clearly aren't. The more she gets to know her charge, the more Jack thinks Marin might not be entirely human, either.
What are you reading now?
I just (as in hours ago) finished rereading Dean Koontz's Phantoms. Before that, I read a lesbian romance by Meghan O'Brien. Who knows what's next?
What books or authors have most influenced your own writing?
At risk of sounding like a foaming-at-the-mouth Dean Koontz fangirl, the novel I'm currently writing, a paranormal romance that centers around a road trip from Florida to South Dakota, was inspired by Koontz's Innocence.
Another book series that helped show me how racial, sexual, gender, ability, and geographic diversity can create the most beautiful literary mosaic is Tad Williams' Otherland Series.
Between you and me (Shhh! Don't tell anyone!), The Tithe was mostly inspired by Katy Perry's "E.T." song. Don't judge me. That said, and although I'd already planned my plot when I read the book (you'll notice some similarities), I found inspiration for its tone in The Hunger Games Series.
Describe your writing space.
I bought my first house a few months ago, and for the first time in my life, I have an office. I'm tickled fuchsia! I packed the room with my desk, a bookcase, my work materials, and various cat toys (in a vain attempt to get the cats not to lie on my keyboard while I type). Take that, add coffee, and I, per Virginia Woolf, now have a room of my own.
What do you like to do when you are not writing?
Since writing doesn't pay for most authors, I have a day job. I teach sociology at a local university, a job I often remark is the best one in the world.
When I'm not teaching, I'm usually either reading or cuddling with pets or my romantic partner. Sometimes, if I'm lucky, I can do all three.
What is the most surprising thing you discovered while writing your book(s)?
When I first started writing, everyone's advice was to avoid politics and make my novels as bland as rice pudding. I have my PhD in sociology, wrote my dissertation on the politics of fat, and have published and performed some very political poetry. Erasing politics from my work didn't come naturally to me, but I did it.
I've since recovered. For The Tithe, I figured if I was writing a fundamentally sociological novel that explores social mores, governmental structures, and religious institutions, there was no way I could divorce myself from my progressive politics. Letting myself explore this universe – its version of utopia, its familial structures, its policing of sexuality and reproduction, the very nature of religious belief systems — was absolutely the best part of writing this novel.
How many books have you written? Which is your favorite?
So far, I've published four books: Hunted, Hunted Past, Hunted Dreams, and The Tithe. I know I should say it's impossible for me to choose a favorite, since they're all my babies; however, that's, you know, a big ol' lie. By far, The Tithe is my favorite. It's a marriage of the things that mean the most to me: sociological ponderings, political analyses, theology, social justice issues, and vivid literary characters. Okay, that makes it sound dry and academic. I promise everything is mixed in with plenty of romance, intrigue, and supernatural weirdness.
What did you want to be when you grew up?
First, I wanted to be a writer. Later, I wanted to be a teacher. Here I am, doing both. It's a good life.
Where are you from and what do you love best about your hometown?
I was born and raised in Nampa, Idaho, a town about 20 miles away from Boise. In fact, I got my undergraduate degree at Boise State University. I moved to California to attend grad school and only occasionally visit Idaho to see one of my sisters.
What do I like best about my hometown? My friends and family, of course!
Do you use a pen name? If so, how did you come up with it?
I developed my pen name because I started publishing my books right after I earned my Ph.D. and was searching for academic jobs. I figured a Google search that turned up my name connected with bodice rippers might not bode so well for me.
My nom de plume, Elle Hill, is super simple. The first name, "Elle," is my real first initial (L). My last name is my favorite's middle name.
Interestingly, for me at least, is that when my oldest sister, who is also a writer, independently constructed her own nom de plume, she came up with "Layne Hill," which is our mother's and father's middle names. We laughed when we shared our new names, although she eventually discarded hers and now publishes under her real name.
What are your favorite TV shows?
I'm super boring, I know, but I don't engage very much with popular visual media. As a sociologist who studied media for her Master's thesis, I read a lot of studies that talked about the effects on women's senses of self when engaging with unrealistic beauty standards as represented in media. I decided to stop watching TV and movies and never read another popular magazine. It's actually a big relief for me.
If you could have one paranormal ability, what would it be?
My mother, oldest sister, and nephew live in Arizona. Another sister lives in Idaho. My best friend and her partner are in California. My fiancé's entire family resides in Florida. Given how much I hate driving and flying, I would pay anything to be able to teleport.
What is a talent you wish you had, but don't?
I have such a burning need to express myself. I blame it on being such an introvert. Anyway, I wish I could paint gorgeous pictures, shoot artistic photos, sculpt luscious figures, craft and sing songs fit for divas. I can't do any of those things, but I do have a talent with the written word, thank goodness.
Every seven years, the towns sacrifice their sick and disabled. No one has ever survived the angels' harvest. Until now.

"Every seven years, seven persons from each of the ten towns must go into the desert, where they will enter into the realm of Elovah, their God."

No one knows exactly what happens to these seventy Tithes, but everyone knows who: the "unworkables," those with differing physical and mental capacities. Joshua Barstow, raised for twenty years among her town's holy women, is one of these seventy Tithes. She is joined by the effervescent Lynna, the scholarly Avery, and the amoral Blue, a man who has spent most of his life in total solitude.

Each night, an angel swoops down to take one of their numbers. Each night, that is, except the first, when the angel touches Josh… and leaves her. What is so special about Josh? She doesn't feel special; she feels like a woman trying to survive while finally learning the meanings of friendship, community, and love.

How funny that she had to be sacrificed to find reasons to live.
Enjoy an excerpt:
Josh shook her head. "It sounds so sad."
"It wasn't. You can't have sadness unless you know happiness. I knew neither."
They sat in silence for a few minutes.
Finally, in a voice mere decibels from a whisper, Josh asked, "What about now?" Shameless, she knew, but maybe voicing the question would exorcise it.
"Why are you asking a question you already know the answer to?" he asked in his inflectionless voice.
"I don't," she insisted.
"Everything changed when you touched me," he said.
After a confused moment, and with many darting glances, she asked in a low tone, "In bed?"
"In the hallway. You touched me, and my life cleaved into a before and a now. Before, I existed, and it was fine. I was content. And then, you. Everything cracked open, and I felt as if I'd just reminded my senses to function. Now, everything feels so raw. Sometimes just the passing of time abrades my skin. Being with you is exquisite and real. And painful."
Very carefully, Josh put her hands on her knees and leaned forward. She stared at the wall opposite them, against which Taro no longer pressed himself. In she breathed, and out. In and out.
Josh straightened her posture and rubbed her calf with her other foot. "What can I do to make it hurt less?" she asked him.
Blue's lips thinned into a smile. "I don't want it to hurt less. Every second that scrapes my skin is another one I spend with you."
About the Author: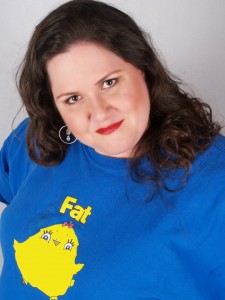 Born in Idaho during the height of disco, Elle Hill now chicken-pecks at the keyboard while rocking out to Donna Summer and KC and the Sunshine Band. She worked in Idaho for several years as a secretary and journalist before moving to California and selling her soul to academia. After receiving her PhD in Sociology, Elle Hill became a not-so-mild-mannered college instructor by night and a community activist during the remainder of her waking hours. Always a journalist and writer at heart, one of her favorite pastimes includes publishing commentary on the political and social state of the world; some of her thoughts are posted on her blog at ellehillauthor.blogspot.com/.
Elle welcomes visitors to her website at www.ellehill.com. She also urges everyone to become a superhero and adopt their next non-human companion from a local animal shelter.
Facebook: https://www.facebook.com/pages/Author-Elle-Hill/155409064486649?ref=hl
Twitter: @ellehillauthor
Buy the book at Amazon.