The Time to Write: It's Up to You
By Pete Prown
See our five star review of Thimble Down here.
Leave a comment to be entered to win a kindle copy of the book!
I must admit, I get a tad irked when people, upon learning that I'm an author, say how nice it must be to have the leisure time to write. I scratch my head. "I have time to write?," I think. Why, I wrote my first two novels when holding down a full-time job as a magazine editor, writing regular columns for a magazine, blogging every day, and helping manage my own rather large family. I'm not trying to pat myself on the back here, but rather make a point—you don't necessarily need leisure time to write. Instead, you make the time to write.
This begs the next question: How, when you lead a busy life, does one find time to write? Again, you force the issue and carve the time out of your busy schedule. I used to commute to work on a train ride that took roughly 35 minutes each way; thus, armed with a laptop, I potentially had an hour or so of writing time per day. Where other commuters were texting, napping, or playing games on their smartphones, I was writing.
Here's another example: If you work somewhere that allows you a lunch hour, there is more found time. You could go to the lunch room and eat your ham 'n' cheese sandwich … or you could knock out another chapter! Also think about your daily schedule—if you're an early bird or a night owl, those are potential blocks for creativity. Or create time on weekends, or when sitting with the family as they watch TV.
Now, let's talk about writing equipment. I cannot tell you how much having an "ultrabook" laptop (i.e. a laptop with an internal flash drive, weighing under 3lbs.) has enabled my writing opportunities. With my portable ultrabook, I can take my main writing tool with me to many places. For example, if I'm taking my young daughter to ballet class, I can drop her off and then go write at the nearby library or at a coffee shop. If the weather is nice, I can find a nice bench and write there. And this is not just for laptopians—you will have the same fortune if you write on a paper pad … or an iPad! However, if you like to write to a desktop computer (which I sometimes do), your opportunities will fewer since you can't drag it with you. It's definitely something to consider.
No matter what your writing tool is, you should also have a Dropbox.com or other similar cloud-based file backup system on the Internet. The beauty here is that you have secure access to your files no matter where you are. If you are without laptop or pad, but can use an office computer on off-hours or sign one out at a public library, then you can get to your word-processing files and dash off a few pages of copy. Email your book to your main email address or a backup, too. An entire book is rarely larger than 1MB or two, so they're easy to send. It's just another backup. Print it out when you feel it's appropriate, too.
As I write, I find that it's helpful to set a pace for myself. Considering that a typical paperback might be around 75,000 to 90,000 words, I want to churn out no less than 1,000 words per session, which might take me an hour or an hour-and-a-half. This helps me advance the book along, while also helping me keep my available time in mind—again, a lunch hour or commuter-train ride is just about perfect for that target. As I write this guest blog entry, for example, it's a Saturday afternoon. I ate lunch, took a quick nap, and am now writing this entry in about 30 minutes. Then I'll go do some chores around the house, review the blog later, and send to the editor later tonight. Voila—done!
You also have to be frank with yourself about your writing goals and your ability to finish things. I'm a project-driven person by nature, so it's important for me to finish anything I start. You may or may not have that sensibility, but it's a vital piece of info to know about yourself. Think about about your own writing traits and mull them over. If you feel like you need more time to write, then follow a few of the guidelines above and prioritize your life to make it happen. A book doesn't happen by itself—you have to carve out time for time, do the work, and bring it to a satisfying conclusion, both in plot and in your own mind.
If you want it enough, trust me, you will find the time.
About the Author: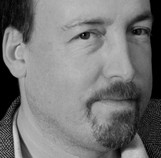 Pete Prown is a noted American writer of Young Adult fantasy books, as well as a magazine and book editor, and journalist. He's written both fiction and non-fiction books, including THIMBLE DOWN and a series of instructional titles about guitars. Also a talented musician and recording artist, his Guitar Garden music is available on CDBaby.com and iTunes. For more information, go to http://peteprown.com/
Thimble Down, by Pete Prown, is a fantasy adventure novel, written to challenge and engage young adults ages 10 to 18. The book is recommended for readers who enjoy The Hobbit, Lord of the Rings, The Wind in the Willows, Redwall, Artemis Fowl, and other timeless tales set in landscapes and cultures that bring to mind England, Ireland, Scotland, and the British Isles.

Thimble Down is a country village where death and malice lurk the quiet lanes. When the vile, drunken Bing Rumple acquires a gem-laden treasure, violence begins to follow him everywhere. Where did Bing find such a precious jewel, and worse, is someone willing to kill to possess it? In this fast-paced adventure, the village bookmaster, Mr. Dorro, and his young companions Wyll Underfoot and Cheeryup Tunbridge are in a desperate race to find the answer—before death comes to Thimble Down.

Thimble Down is the first book in the Chronicles of Dorro young adult mystery series, which follows Dorro, Wyll, and Cheeryup, on their exciting, but dangerous, mystery adventures.
Buy the book at Amazon, iTunes, or Barnes and Noble.