Leave a comment for a chance to win a print copy of WHAT THE GROOM WANTS (US/Canada  only)
The REAL Wendy Drew–aka, I killed my friend – by Jade Lee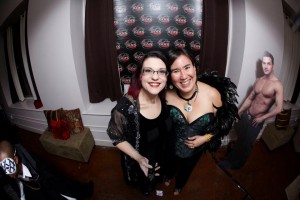 There's this woman I know. She owns an independent bookstore in O'Fallon, MO. She loves romance and has the largest selection of new and used romance in…possibly the world. Plus, she's an amazing woman whom I adore. Here's a picture of us together at a Hot Damn Design's event. And here's her website: http://www.rosesbookhouse.com/
Once upon a time, I did a speech (with puppets!) at MORWA where she's a member. Right afterwards, I had a signing at her store. I think it was the puppets really, that started our friendship. It's hard not to like someone who helps you do kinky things with puppets in front of a crowd. Here's the youtube link to some of that speech. (She's behind the camera at this part) https://www.youtube.com/watch?v=LfkfMwvqq7Y
Anyway, we were talking about my next series–one with four women running a bridal salon in Regency England–and she teasingly asked for one of the characters to be named after her. No problem, I said. I'll make you the seamstress and co-owner of the shop. After all, I'm terrible at naming characters, so here was one less to name.
Then it came time to write Wendy's book. What did I know about the character? The real Wendy enjoys gamblimg, has a wild streak in her personality and her hair, and loves to laugh. Okay, so I'll do that, I thought. Except people in Regency England didn't put red streaks in their hair, my editor hated the idea of the heroine gambling, and the hero was the happy one (relatively speaking), so the heroine couldn't be equally happy-go-lucky.
So much for the base of the character. Were there more problems?  You bet. Because I know the real Wendy, I couldn't give my character flaws. The real Wendy doesn't brood. She doesn't look at life as a series of bargains or manipulations. And she sure as hell isn't trapped into a dangerous situation with the head of a criminal organization. In short, I couldn't make her an interesting character because the real woman was my friend.
Oops. My first attempt at the book was boring. Wendy wasn't real or interesting; she was just my cool friend transposed to England. Which is when it happened: I had to kill her (metaphorically speaking). I had to put the knife in all those pages of my amazing friend and create someone wholly alive on her own. Can you say, HARD?
So there you have the dirty secret. Wendy Drew the character is a woman who survives by bargaining. She can only get through the day with a series of: I'll give you this, if you give me that negotiations. Which works until Radley shows up to show her a different way. Through his love, she beings to believe in something else. And then together, they defeat the most appealing and complicated villain I've ever written.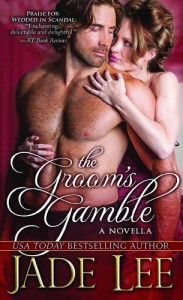 Which is all very exciting and emotional and lovingly real. Sadly, it has very little to do with the true Wendy Drew who is, I repeat, a really cool and awesome woman. Thank God I never tried to write the real Harvey. That's him on the cover of The Groom's Gamble. He's a great guy too, but his name won't appear in any of my books. Sorry Harvey!
WHAT THE GROOM WANTS BY JADE LEE – IN STORES FEBRUARY 2014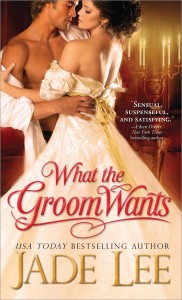 An honest love…
Radley Lyncott has been in love with Wendy Drew as long as he can remember. When he went to sea, she was too young to court. Now that he's returned to take up his Welsh title, he is appalled to find that debt has ruined the Drew family, and—even worse—Wendy is being courted by another man.
Or a dangerous attraction?
Family comes first for seamstress Wendy Drew, who is forced to settle her brother's debt by working nights at a notorious gambling den. But her double-life hasn't gone unnoticed—she has captivated none other than Demon Damon, a nefarious rake who understands Wendy's darkest desires and is hell bent on luring her into his arms.
ABOUT THE AUTHOR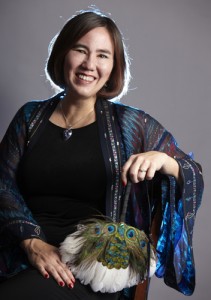 USA Today bestselling author Jade Lee has been scripting love stories since she first picked up a set of paper dolls. Ball gowns and rakish lords caught her attention early (thank you Georgette Heyer), and her fascination with the Regency began. An author of more than 30 romance novels and winner of dozens of industry awards, she finally gets to play in the best girl-heaven place of all: a Bridal Salon! In her new series, four women find love as they dress the most beautiful brides in England. Lee lives in Champaign, Illinois.
To Purchase What the Groom Wants: