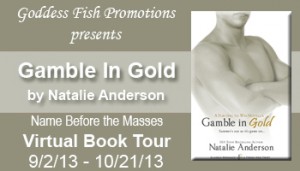 This post is part of a virtual book tour organized by Goddess Fish Promotions. Natalie will be awarding sets of the first two eBooks in the series, "Seduction in Silver" and "Bargain in Bronze" to three randomly drawn commenters during the tour. Click on the tour banner to see the other stops on the tour.
~~~~~
The Plotting Shed – With Natalie Anderson
It took five years—and my first twenty books—before I finally got a 'room of my own' in which to write. During this time my hubs, my four kids and I lived in four different houses (plus we had a couple of months homeless and crashing with family after earthquake damage to the house we'd been in—and waiting for it to be fixed).
There was no 'room to write' in any of these houses—unless you count the laundry!
I truly did get up super early and sit in the small space in front of the washing machine in that tiny room and tap at the keyboard. I wrote in the car, in bed, at the kitchen table, in the car, at any cafe that would let me, in the car some more… one time I even spent a couple of night's at a holiday park locked up in a cabin to get a book finished. But mostly it was the car. My husband reckons I was the romance writing equivalent of 'The Lincoln Lawyer', though I had no driver and only one car! I liked to go and park up somewhere scenic either the beach or the Botanic gardens— somewhere green and with water nearby. But honestly, it was cramped (even though, given there are six of us in the family, it's a fairly large car), it got hot and I got more than a bit sick of it.
Fortunately, we finally got back to our own home in Christchurch, all fixed up post-quake. There still wasn't a study or designated room to write, but what there was, was a tiny creek crossing the front corner of our section. About five years ago the council did a beautification programme, gently landscaping the flow of the creek and designing a native plant setting. Well five years on from that and the plants were a bit of a jungle! But awesome—kind of like a very mini Bot garden all of our own.
That's when I got the idea. I could put a teeny tiny shed out there. I'm used to the car, right?! I don't need a LOT a space—just something cute and with that view 🙂
So I got on the Internet and found the perfect 'shed'—it came all the way from Sweden. And my WonderHubs (who loves a project) got busy. He said it was like putting Lego together—just ten pieces, in one afternoon—and he built this! It is just gorgeous—in sun and snow…
So now I go through the bushes, down the little path, across the stepping stones over the creek (all two of them), then up onto the 'far side' to the shed. There are bright blue dragonflies whizzing round, I have a gang of regular ducks, several neighbourhood cats, native birds drawn to the trees (and the feed I put in the trees for them), cockabullies (tiny fish) in the creek PLUS a rather large eel living between a couple of rocks.
So this is where I now write my stories—in 'The Plotting Shed'—and it's here that Gamble in Gold came to life. It might have taken five years to get my dream writing room, but man, it was worth the wait!!!
This slideshow requires JavaScript.
I was in a telly interview last week, and 'The Plotting Shed' – had a star turn in it, click here to watch it if you like 🙂
http://www.3news.co.nz/The-Kiwis-making-a-fortune-writing-erotica/tabid/1771/articleID/310960/Default.aspx
Do you have a room or nook of your own in which to enjoy your favourite hobby—or better yet, to read??!! I hope so!!!
GAMBLE IN GOLD
The one that got away…

Seven years have passed since shy Lexie Peterson had her heart trampled by her teenage crush. When she comes face to face with him in London, she vows to stay strong against his charms. But there's something about the man who has always made the impossible seem possible.

When Luke Marchetti walks into his flat to find Lexie in a negligee, all he can think of is having a little flirt and fling. But sweet, caring Lexie is all grown up now, and her determination to keep him at a distance makes him realize she deserves more than he can offer.

One kiss when they were younger ignited a passion that lasted seven long years. But is it enough to entice the two to take a gamble?
About the Author: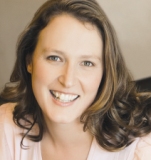 USA TODAY bestseller Natalie Anderson writes fun, frisky, feels-good contemporary romance for Entangled Publishing, Harlequin Mills & Boon and independently. With over twenty-five books published and over two million sold, she's been a Romantic Times Award nominee & a finalist for the R*BY (Romantic Book of the Year).
She lives in Christchurch, New Zealand with her husband and four children.
Find out more at her website http://www.natalie-anderson.com and be sure to sign up for her newsletter.
She's on Twitter: @authornataliea and Facebook: www.facebook.com/authornataliea.