Joe Cosentino is visiting with us today to celebrate the release of The Naked Prince and Other Tales from Fairyland. Post a comment below about why you love fairytales. The one that we think wins the glass slipper will receive a gift e-book of AN INFATUATION (Joe Cosentino's hit novella published by Dreamspinner Press) from the author.
Welcome back, Joe Cosentino. You are becoming a regular with us.
I may request my own page on your site soon. Hah.
We're a review site, but we try to support authors as much as possible. How do you deal with bad reviews?
Thankfully most of my reviews and reader response have been incredibly positive, which help keep me going and even fuel my writing. What a gift it is for a reader to post a positive review on Amazon or Goodreads, relating how something I've written has moved them, made them laugh, made them cry, think about something new, or changed their life. I can't think of anything better. As for the few bad reviews, I don't read them. As my mother always told me, if you don't have something nice to say about somebody, don't say anything. I can't imagine why anyone would continue reading a book or listening to an audiobook after chapter one if he/she doesn't like it. Just put it down and move on to something else. Why attack a book someone has poured his/her blood, sweat, and tears into? As the saying goes, just say no.
You are back with us to talk about your new novella of gay fairytales. You're written romance, comedy, mystery, drama. You haven't written fantasy before. Why the switch to a new genre?
When I was a kid my older sister read me fairytales in bed every night before sleep. (Now she reads my books!) I was completely enthralled by the beautiful stories of peasants becoming princes and princesses and finding true love. The gorgeous locations, wit, wonder, drama, and happy endings filled my young mind like beans in a counting jar. I wanted to live in those palaces, meet the charming princes, and bring financial equality to those kingdoms. I learned how to read by reading those cherished, worn fairytale books. I still love them!
Is that why you became an actor?
Probably. My sister and I put on shows in our living room for unsuspecting and gullible family members. Since our budget was small, like us, we used blankets for royal capes, wooden spoons as scepters, and serving bowls for golden crowns. We incorporated songs from Broadway musicals too! Later as an adult I wrote musical plays for professional theatre companies (Interborough Repertory Theater, Pegasus Productions, and TSF Productions) that toured to young audiences. Many of them were based on fairytales like Princess and the Pea, The Nutcracker and the Mouse King, Aladdin, The Emperor's New Clothes, and The Legend of Sleepy Hollow.
You've acted with Holland Taylor in the ABC-TV movie MY MOTHER WAS NEVER A KID, Charles Keating on NBC-TV's ANOTHER WORLD, Jason Robards in a Commercial Credit Computer commercial, Rosie O'Donnell in an AT&T Industrial, and Bruce Willis and Nathan Lane on stage. Was that like living inside a fairytale?
In a way. Acting is certainly playing make believe, fun, and incredibly fulfilling. I was blessed to work with some amazingly talented people on some pretty terrific projects. I hold those memories in my heart. However, acting is also hard work. As I frequently tell my students at my college, you have to be incredibly disciplined, on time, know your lines and character, creative, pliable, professional, and dedicated. You have to be equally dedicated to write. I generally write for two hours every evening.
What is your favorite fairytale?
Cinderella. It has the perfect elements: larger than life characters, humor, drama, conflict, and a perfect ending.
What led you to put the gay spin on your favorite fairytales?
As I read and reread those fairytales, I was saddened to see no openly gay characters in any of my favorite stories. I asked myself, 'Why aren't there any gay people in fairyland? Why couldn't a peasant boy fall in love with a prince? Wouldn't a tired, hungry, homeless blond boy seek refuge in a house with three bears? What was Pinocchio's growing appendage trying to tell him? Did Jack enjoy his time with the Giant more than he let on? Could the Snow Queen be a handsome, frigid prince? What's the good of fairy dust without any fairies?' I feel the same way when I see a Disney movie or Broadway show. Where are the openly gay characters?
How did you go about writing this new novella published by Dreamspinner Press?
Dreamspinner Press published my three successful contemporary romance novellas (AN INFATUATION, A SHOOTING STAR, A HOME FOR THE HOLIDAYS). Actually AN INFATUATION and A SHOOTING STAR are doing so well, Dreamspinner Press is publishing them together as a paperback releasing March 21. When considering what to write next, I decided to take the leap into the world of fantasy, turning my favorite fairytales into rainbows. So I thought back to the stories I loved so much and incorporated many of them into the four humorous, romantic, adventurous, touching, and magically gay tales from Fairyland. It really was fun, like revisiting my childhood!
What are the stories about?
"The Naked Prince" is a different take on the Cinderella story. Cinder, a poor and beautiful young man who designs clothing, makeup, and hair for his stepmother and stepsisters, offers his clothing and slippers to a naked stranger in the woods who turns out to be none other than Prince Charming. Will Cinder and Prince Charming confront their manipulative mothers, bring equality to the kingdom, find themselves, and find one another? In "The Golden Rule," when he is caught with nimble Jack, eighteen-year-old Gideon Golden is thrown out of his home in Fairyland by his homophobic parents. With nowhere else to go, he breaks into the home of three men living on Bear Mountain. Bo and Butch enjoy having a young roommate, but Ben isn't convinced. Will Gideon and Ben make vinegar or honey? "Whatever Happened To … ?" takes place on Christmas Eve. A reporter living on Andersen Lane interviews a celebrity for the Queen Newspaper series, "What Ever Happened To … ." Friction ensues between the celebrity with the growing appendage who can't tell fact from fiction, and the reporter who has a thing for giants. Eventually a romantic spark is lit between the two as Christmas Day arrives, and they realize they have more in common than living in Fairyland. Finally in "Ice Cold," after losing their families during the great ice storm in the northernmost kingdom of Fairyland, young Gaelen and Kieran pledged their love for one another. When Isidore rides into Frost Village on his elaborate sleigh, Kieran follows the handsome prince to his castle in Arctic Kingdom, where Kieran becomes Isidore's bewitched slave. This leads Gaelen on an amazing adventure to find his true love and melt his frozen heart.
Tell us more about the main characters.
Cinder is sweet, giving, kind, and totally devoted to his family. He wants nothing more than to see them happy. Due to his selflessness, the spirits of his two deceased dads grant him a wish to go to the king and queen's ball. Prince Charming is handsome, strong, and of course—charming. Like Cinder he wants to help the poor in his kingdom, but he doesn't know how to do it. That's where Cinder comes in. Cinder and Prince Charming are perfect foils and perfect soulmates.
Gideon begins as a selfish teenager. Thanks to Ben (the mature and hunky brother on Bear Mountain), Gideon learns the true meaning of love and family.
Pinocchio and Jack learn in their story to transcend their pasts and love themselves, and each other, again.
Gaelen is a sheltered young man who finds his inner strength to save his love, Kiernan, from the wicked Prince Isidore. Along the way he is tempted by three handsome men in the forest, but his heart always belongs to Kiernan.
What is the moral of the novella?
Everyone is welcome and equal in Fairyland, and everyone deserves love and happiness.
Who is your favorite character in THE NAKED PRINCE AND OTHER TALES FROM FAIRYLAND and why?
I love all of them, but my favorite are Cinder's funny, sweet, devoted dads. I want to play Mortimer in the animated movie. Take note producers!
Which one of your characters was the hardest one to write and why?
"Ice Cold" was a stretch for me since unlike most of my other work it is a fantasy epic. I enjoyed it though and I love all of the colorful characters Gaelen meets on his journey. They are so enticing and sexy.
Which one of your characters did you enjoy writing the most and why?
Gideon sparing with Ben was a blast in "The Golden Rule." Those two really heated things up.
How did you handle writing the fairytale love scenes?
Lovemaking is a part of life, so it makes sense to include love scenes in novels. The love scenes in this novella are as beautiful and magical as the stories.
What are you writing now?
A new series of novels in a gay beach resort called Cozzi Cove. Though I hide under a beach umbrella due to my fair skin, I love the beach! Nine Star Press is publishing COZZI COVE: BOUNCING BACK and COZZI COVE: MOVING FORWARD soon.
You write straight fiction as well?
I have a mystery series, the Jana Lane mysteries, with straight leading characters and gay supporting characters. As a child I loved child stars like Shirley Temple, Hayley Mills, and Patty Duke, seeing their movies over and over. So I created a heroine who was the biggest child star ever until she was attacked on the studio lot at eighteen years old. In PAPER DOLL (Whiskey Creek Press), Jana at thirty-eight lives with her family in a mansion in picturesque Hudson Valley, New York. Her flashbacks from the past become murder attempts in her future. Forced to summon up the lost courage she had as a child, Jana ventures back to Hollywood, which helps her uncover a web of secrets about everyone she loves. She also embarks on a romance with the devilishly handsome son of her old producer, Rocco Cavoto. In PORCELAIN DOLL (The Wild Rose Press releasing March 15), Jana makes a comeback film and uncovers who is being murdered on the set and why. Her heart is set aflutter by her incredibly gorgeous co-star, Jason Apollo. In SATIN DOLL (not yet released from The Wild Rose Press), Jana and family head to Washington, DC, where Jana plays a US senator in a new film, and becomes embroiled in a murder and corruption at the senate chamber. She also embarks on a romance with Chris Bruno, the muscular detective. In CHINA DOLL (not yet released from The Wild Rose Press), Jana heads to New York City to star in a Broadway play, enchanted by her gorgeous co-star Peter Stevens, and faced with murder on stage and off. Through the course of the books, Jana not only solves the mysteries, but also reclaims the courage and fortitude she had as a child. This is an important message for all of us. As one reviewer wrote, she starts out as a wounded bird, and ends as tiger. Since the novels take place in the 1980's, Jana's best friends are gay, and Jana is somewhat of a gay activist, the AIDS epidemic is a large part of the novels.
Is it difficult plotting the clues?
It's an incredible amount of work planning the clues, red herrings, plot twists and turns, and surprise but justifiable ending. I also keep in mind that a good mystery also includes strong characters, romance, comedy, drama, and interesting locations. It's the most challenging but most fun writing for me!
And you have your gay mystery series too.
Yes, my Nicky and Noah mystery series from Lethe Press is a farcical, gay, cozy, who-dun-it. In DRAMA QUEEN (winner of Divine Magazine's Readers' Poll Best MM Mystery, Best Crime, Best Contemporary, and Best Humorous Book of 2015!) theatre college professors are dropping like stage curtains. With the inept local detective more interested in getting into Nicky's pants than solving the murders, it is up to well-endowed Directing professor, Nicky Abbondanza to use his theatre skills (including playing other people) to solve the case, while he directs a murder mystery onstage. Complicating matters is Nicky's intense crush on Assistant Professor of Acting, gorgeous Noah Oliver, the prime suspect in the murder (whose tenure application was not supported by the first victim). In DRAMA MUSCLE Nicky and Noah have to use their theatre skills to find out why musclemen are dropping like weights in the Physical Education department while Nicky directs the Student Bodybuilding Competition. In DRAMA CRUISE (not released yet), Nicky and Noah go on a cruise to Alaska, and discover why college theatre professors are going overboard like lifeboats while Nicky directs a murder mystery dinner theatre show onboard ship.
Wow, you are quite prolific. Have you ever thought about going back into acting?
Yes, I'd love to play Mr. Ringwood in AN INFATUATION, Professor Katzer in A SHOOTING STAR, Simon Huckby Jana's agent in the Jana Lane mystery series, and Martin Anderson the theatre department head in the Nicky and Noah mystery series. Can you make that happen?
I'll give it a whirl. How can your readers contact you?
I love hearing from readers. They can contact me at: http://www.JoeCosentino.weebly.com.
Cinder, a poor and beautiful young man who designs clothing, makeup, and hair for his stepmother and stepsisters, offers his clothing and slippers to a naked stranger in the woods who turns out to be none other than Prince Charming. Follow Cinder and Prince Charming in this twist on the classic "Cinderella" tale, as they discover their inner strengths and find their very own happily ever after. Enjoy "The Naked Prince" and three other reimagined Tales from Fairyland, each with a unique spin on stories we all know and love, including "The Golden Rule," where eighteen-year-old Gideon Golden, after being thrown out of his home in Fairyland by his homophobic parents, breaks into the cottage of three burly men on Bear Mountain, "Whatever Happened To…?," in which friction ensues between a celebrity with a growing appendage and the reporter who has a thing for giants, and "Ice Cold," where young Gaelen must save his love Kieran after a handsome but evil prince freezes Kieran's heart and bewitches him into being the prince's slave.
Enjoy an excerpt:
At that moment the Prince returned Griselda to her mother, and the Prince's and Cinder's eyes met. Could it be? Cinder couldn't believe the well-groomed young man in the exquisite crimson suit, violet cape, and gold crown could be the same young man Cinder had found naked in the meadow. The very same young stranger who had captivated Cinder's thoughts and emotions ever since.
The Prince was equally skeptical that this aristocratic-looking young man in the handsome powder-blue suit could be the same man who made burlap clothing and whose absence in the Prince's life was the cause of the Prince's broken heart.
Both men looked at one another quizzically. Cinder nodded, then the Prince nodded, and they knew they had finally found one another.
With joy in his heart, the Prince held out his hand to Cinder. Eyes beaming with gratitude, Cinder took the Prince's hand. Though Cinder had no experience with waltzing, the prince guided him so carefully and gracefully around the ballroom that the pair looked as if they were dancing on a cloud. Throughout the dance, they stared into one another's eyes as if the sight of each other was the sole force that kept their hearts beating.
About the Author: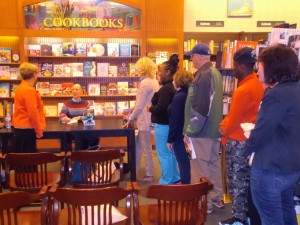 Amazon Bestselling author Joe Cosentino wrote An Infatuation, A Shooting Star, A Home for the Holidays, The Naked Prince and Other Tales from Fairyland (Dreamspinner Press), Drama Queen the first Nicky and Noah mystery (Lethe Press), Drama Muscle the second Nicky and Noah mystery (Lethe Press), Paper Doll the first Jana Lane mystery (Whiskey Creek Press), and The Nutcracker and the Mouse King (Eldridge Plays and Musicals). He has appeared in principal acting roles in film, television, and theatre, opposite stars such as Bruce Willis, Rosie O'Donnell, Nathan Lane, Holland Taylor, Charles Keating, and Jason Robards. His one-act plays, Infatuation and Neighbor, were performed in New York City. He wrote The Perils of Pauline educational film (Prentice Hall Publishers). Joe is currently Head of the Department/Professor at a college in upstate New York, and is happily married. His upcoming releases are Cozzi Cove: Bouncing Back, Cozzi Cove: Moving Forward (Nine Star Press) and Porcelain Doll the second Jana Lane mystery (Wild Rose Press releasing March 15).
Website | Facebook | Twitter | Goodreads | Amazon Author Page
Buy the book at Amazon, All Romance eBooks, or Barnes and Noble.