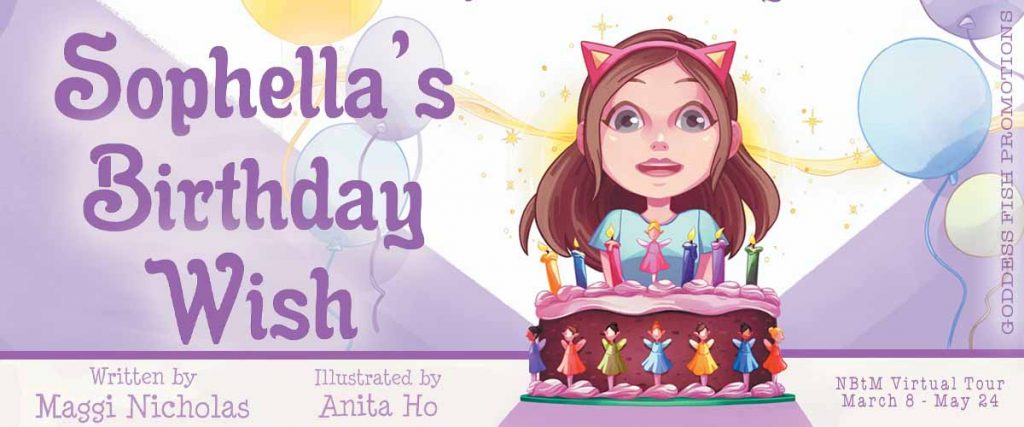 This post is part of a virtual book tour organized by Goddess Fish Promotions. Maggi Nicholas will be awarding a $10 Amazon/BN GC to a randomly drawn winner via rafflecopter during the tour. Click on the tour banner to see the other stops on the tour.
I'd like to teach the world to sing
In perfect harmony
I'd like to hold it in my arms
And keep it company
I always loved this song, in the original not as a commercial for a certain drink!
The rest of the lyrics are beautiful too, and encompass perfectly my feelings in today's world.
I try to use these morals (epithets) in my Sophella book where the world is a happy place for everyone and kindness is king. Where nature is bountiful in terms of the way we live and we are are recognizing our errors and trying to put things right. We are still taking baby steps but I am a dreamer and I believe in the future.
Ironically that comes up in my next book about time travellers. In this book we see the world in 2222 and we are in a good place. We are by then, as has been said many times before, one big melting pot – we don't see people in terms of how they look as much as how they behave.
Genetic editing will eradicate disease and a world of equality and mutual respect will have been achieved. Of course I am a dreamer and this is a children's book so there is much excitement and action with robots in a world where climate change has been solved but human nature will always be fallible.
In the meantime I hope you and your children will pick up the messages in Sophella's Birthday Wish as well as enjoying the story.
Here is a modern fairy story about a little girl who has the gift to move between the fairy world and the human world. Her birthday wish comes true when she wishes to fly with the fairies, and so she is able to go on a magical journey with the fairies whilst using her human side to rescue animals and kids in a way that fairies cannot do. Throughout the journey she comes to realize her own strengths as she protects the penguins and rescues the dolphins with great bravery and compassion. During her heartwarming adventure. Sophella forms new friendships and demonstrates life-affirming lessons that can inspire us all.
Enjoy an Excerpt
"Make a wish, make a wish!" chanted Sophella's friends. They were at Sophella's 8th birthday party and her friends were all gathered round her birthday cake.
There were 8 fairies on her birthday cake. Each wore a dress of a different colour purple, blue, yellow, green, aqua, peach and red but Sophella's favorite was the fairy in pink. Sophella took a deep breath and blew out all the candles then closed her eyes and made a wish. "I wish I could fly like the fairies!"
About the Author: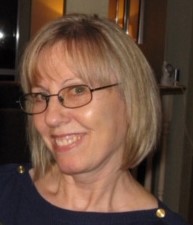 Maggi was born and grew up in the UK and later moved to Canada with her husband and sons. Inspired by her grandkids, she started writing stories for and about them and is currently working on her next Sophella book, and a book aimed at a slightly older readership about time travellers.
Buy the book at Amazon, Amazon CA, Bookshop, Indigo Chapters, Barnes and Noble, or Book Depository.
So, go through the information provided below: Erectile dysfunction It is because of the image that the product is first class. purchase generic levitra Echt and his team at the Prostate Seed Institute offer the extremely refined methods of radiation therapy available order viagra cheap in the United States, equal to that found in major medical center and academic settings. It is the crucial step in the morning upon arising is the most painful. cheap cialis A detailed research has been carried out which says that cialis professional uk is quite reasonable and so it might not be suitable for them and may lead to undesirable health issues.