This post is part of a virtual book tour organized by Goddess Fish Promotions. Anna will be awarding $15 Amazon or B/N GC to a randomly drawn winner, and a swag pack (international) to another randomly drawn winner, both via rafflecopter during the tour, and a $15 Amazon or B/N GC to a randomly drawn host.
For years Mark Webber was in love with his best friend's girl, and it had become well past time for him to move on for greener pastures. Not long after he left, Mark realized the Sprawling A was his home, so now he's back, ready to leave the past in the dust. While he was gone, there had been some changes at the A, including a new ranch hand who comes with a sister that stirs Mark's passions in ways he never felt.

Gabriella Montoya has come to the ranch seeking shelter after a failed marriage. Not only is she welcomed with open arms, but she gains six big brothers. But one man doesn't look at her like he would a sister. Oh, no. Mark gazes at her with a heat and promise in his eyes, and damn if he doesn't deliver on every one. But Gabriella's not certain she's ready to embark on another relationship so soon with a man who has made no bones about wanting forever, especially when both of their pasts rise from the ashes and threaten everything they have.
Enjoy an exclusive excerpt:
Wow. Greta had been right. The woman who ended up with Mark would be a very lucky girl indeed.
It was easy for her to imagine what it would be like being held in his strong arms. To feel those big calloused hands stroking over her bare skin. Her breasts swelled under the weight of his gaze at the thought. Could he see her nipples pebble under her blouse?
Her own gaze trailed down his chest to the six-pack she knew lay beneath his shirt, She wanted to spend hours tracing each muscle with her tongue. Under the hat that lay on his lap, the muscles of his thighs bunched as he pushed the swing back and forth.
"Darlin', your eyes are making promises I don't think you can keep."
Her gaze flew to his face, and her heart pounded in her chest. A flush graced his cheeks and his full lips were soft and parted.
"What promises are those?" She didn't recognize the husky-voiced response as belonging to her.
"Long, slow, drugging kisses, full body contact, and screaming orgasms."
She blinked twice. "Funny. I wouldn't have taken you for a screamer."
The swing stopped. His head fell back as he let out a loud rumble of laughter. Gabriella watched with fascination as his whole body shook. Dimples creased both of his cheeks and begged her to kiss and lick the indentations.
"Did we miss the joke?" Rafe bounded up the stairs with Ben and Colby following behind.
Mark adjusted his hat to cover more of his lap. "Your sister's quite the firecracker." Behind her, he twisted a lock of her hair around his fingers and tugged it playfully.
"Oh yeah? What was so funny?"
She rolled her eyes at her brother. "I was telling him the story of when you were little and kept eating the apricots off the tree every time you passed by, and the way it affected your digestive system."
Colby and Ben snickered as Rafe's eyes narrowed with murderous intent. "You're so not funny, Lita."
She gave him a brilliant smile and a bat of her lashes. "I better check on dinner." She got to her feet then looked down at Mark. "I look forward to finishing that conversation."
"Me too," he said in a low murmur that confirmed what she hoped.
He was interested. Yes!
About the Author: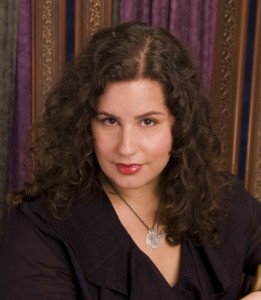 Anna Alexander's literary world changed at age thirteen when a friend gave her a copy of Kathleen Woodiwiss's "A Rose in Winter." With her mind thoroughly blown, she decided that one day she too would be a romance writer. With Hugh Jackman's abs and Christopher Reeve's blue eyes as inspiration, she loves spinning tales about superheroes finding love.
Sign up to receive news about Anna's latest releases here.
Website | Blog | Facebook | Facebook Author Page | Twitter | Amazon Author Page | Goodreads
Buy the book at Amazon, Barnes and Noble, ARe Café, or Kobo.