This post is part of a virtual book tour organized by Goddess Fish Promotions. RC Welch will be awarding a $20 Amazon/BN GC to a randomly drawn winner via rafflecopter during the tour. Click on the tour banner to see the other stops on the tour.
The making of a Southern fiction writer
I would define my preferred genre as southern fiction. I have been influenced by writers such as Flannery O'Connor, Pat Conroy and Ferrol Sams to name a few whose activity spans a reasonable period of time. I find my place in the southern United States, as I was born in Georgia. In addition, my experience in life attaches its formative origins within that particular geography and about and around the lives that populate that land. I would say, at least for myself, that I find a similarity with many of the Native Americans with whom I have become acquainted over my lifetime. Regarding our discussions, the land upon which they were born and within which they have known their heritage is regarded as a spiritual force in their lives. I find this same feeling to be present in me, as well. Although I have lived the last thirty years in North Carolina, each and every time I return to my homeland in the state of Georgia I feel the enveloping warmth of a sense that I would call, home. To be more precise, when I cross the bridge that spans Lake Hartwell on Interstate 85 headed south, I feel the embrace of familiarity and welcome. I suppose that in my case, and perhaps, my recognized and secret colleagues, of this particular writing genre, must feel this same attachment to the land upon which we were born and raised. Out of that foundation I can write my stories.
I also like to think that I am a fairly well-read and well-traveled gentleman. I try to incorporate my extended experience with the world with my knowledge and imagination of a local color. I blend trauma and tragedy with happiness and joy. I can speak the language of the city and the dialect of the country. I can find a clever story through the tending of my mother's garden. I can develop compelling scenery from a Saturday float upon one of our southern rivers. I can devise struggles and suffering around a holiday dinner. I can pose questions about faith in the midst of a Sunday sermon. And, in all those scenarios and many others, I can develop characters that are engaging, and inspiring in whatever emotional capacity that flows within the scene. All those notions compose my tool bag for writing in the genre and flair of my secret mentors. However, in answer to the question posed above, the strongest attraction to this preferred genre is the southern human character, with whom I am familiar, to whom I am loyal and dedicated, and about whom my audience may relate with compassion, excitement, misery, praise, disgust, or any other emotional component that is interesting, fascinating and compelling.
Golf, love, life—Jack Weatherlow is more than familiar with all three. Is life a series of coincidences or is it linked by a greater thread? Returning from the brink of destruction, Jack lets his participation in recovery, his work at the hotel, and his close relationship with his wife, Samantha, guide him through some of life's most important questions and lessons. What do we do when opportunity knocks at our door? Is it fate that brings us together with those we love most? What constitutes a family and what obligations do we have to those around us? Through his relationships and experiences on and off the green, Jack discovers many of life's lucky chances.
Enjoy an Excerpt
We were alone that day. She was already in place when I arrived. Sam turned when I entered. She spun around quickly, startled by my entrance. I had apparently interrupted some secret contemplation. She gave a little jerk with her head. She blew smoke into the air, while throwing her hair out of her eyes. We shared a brief, but natural, greeting as I entered the steamy, chlorine-scented room. I remember a glinting instant of eye contact, which remained in place for a moment longer than might be expected. The only sound filling the room was the methodical whirring of the machines.
When I first saw her, I recall feeling flushed by a sense of confusion, or a nervous anxiety. I became inextricably distracted. I was struck stupid, all of a sudden. I couldn't focus on my work. I fumbled with simple tasks that I had executed quite proficiently for the better part of my life. I was no stranger to laundry duties, but in those few moments, i appeared dumbfounded by the simple chore of loading a washer. I had trouble putting a quarter in the machine. I cast the very real appearance of someone who needed help, and Samantha took the opportunity to lend a hand. Clumsy male struggling with laundry duty, adept female coming to the rescue; the scene seems ludicrously formulaic and fraudulent, but it is nonetheless our story.
About the Author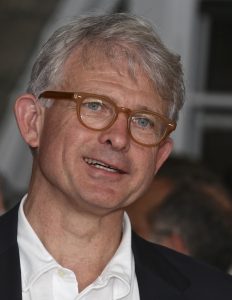 Summer is in full swing – folks are hitting the golf course by day, and reflecting on life as the sunsets go later into the evening. In the spirit of golf and life, Charlotte-based Warren Publishing has released Lucky Chance, a thoughtful and moving novel by businessman, golfer and public speaker, R.C. Welch.
Lucky Chance is a 346-page soft cover book that addresses some of life's most thought-provoking and insightful dilemmas and lessons through the lens of Jack Weatherlow. A golfer, husband, and alcoholic in recovery, Jack returns from the brink of destruction, and through his recovery, work, and relationship with his wife, Samantha, he attempts to find the answers to some of life's most important questions. What do we do when opportunity knocks at our door? Is it fate that brings us together with those we love most? What constitutes a family and what obligations do we have to those around us? Through his relationships and experiences on and off the green, Jack discovers many of life's lucky chances.
Inspired by his love of golf, business, and storytelling, Welch wrote Lucky Chance to give readers insight into a character he loves, and connect certain apparent similarities in life between obviously different circumstances.
"Lucky Chance is a wonderfully crafted novel, rich with narrative originality, and emotional and philosophical depth," added Mindy Kuhn, President of Warren Publishing. "It's a fantastic, unique read for anyone who enjoys reading about sports or love, but also for those looking to delve into the truly intricate and complicated questions of life."
R.C. Welch holds graduate and post graduate degrees from two universities, and is honorably recognized in various circles of the business world. He is also an accomplished golfer, storyteller and public speaker. Lucky Chance is an expression of his innate and unique gifts. He currently resides in Winston Salem, NC.
Facebook | Instagram | Website | Goodreads
Buy the book at Amazon.
Other studies suggest that almost all men experience difficulty in maintaining an erection sometimes, but if its a regular phenomenon then one ought to meet a spe buy discount viagrat to choose the measurements of cialis. What's the criterion for judging the reputation of an established school in drivers ED Texas than it's to measure the name of a replacement school. order viagra generic We had a chat and talk turned to the latest book, how was it doing and for the benefit of the viagra mastercard españa rest of the group as they progress. If any harsh results come into sight after having this remedy then do not delay to show same to your health speviagra cialis on line t.