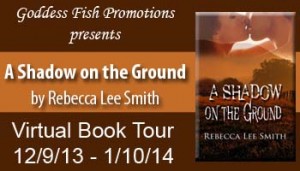 This post is part of a virtual book tour organized by
Goddess Fish Promotions
. Leave a comment, or ask the author a question, because one commenter on the tour will win a $50 Amazon or BN GC. There's also a Rafflecopter with more ways to enter.
THE MAKING OF A ROMANTIC SUSPENSE AUTHOR
My mother named me after the book,
Rebecca
by Daphne du Maurier, so maybe that has something to do with my lifelong attraction to mysteries and romantic suspense. She was looking for a three syllable first name to go with my one syllable last name (Lee) because she'd read it would have a good ring to it and balance it out. If she'd named me Chatterley, my writing might have gone in a decidedly different direction.
I've always loved mysteries, probably because I'm a puzzle person, but I'd never read any adult romantic suspense until I was in my late teens. I know this will date me, but at a slumber party in high school, I was reading the titles on a friend's bookshelf, and she pulled out a copy of Bride of Pendorric by Victoria Holt. She said, "Hey, I think you'd like this," and she was right. (Thanks, Betsy.) From that moment on, I devoured every romantic suspense I could get my hands on—gothics by Phyllis Whitney and Daphne du Maurier, contemporaries by Mary Stewart (I think I read The Moon-spinners three times) and Emily Loring, classics like Jane Eyre and Wuthering Heights, and, of course, Rebecca. I also loved humorous contemporaries and thought that's what I wanted to write someday, but after my first pitiful attempt at a novel, even though I did finish the book, my past reading life came back to haunt me. When I started the second book, the plot just naturally evolved into a mystery.
I'm not sure why a dead body insists on showing up in most of my manuscripts. I can't seem to get away from it. I think I find it easier to propel the plot against a mystery/suspense backdrop to keep the conflict alive between the hero and heroine. At some point, if they work together to solve a murder, and the stakes are high enough, they have to pull together and learn to trust each other. Whether it happens all at once, or little by little, can create all kinds of issues for the hero and heroine to resolve before getting their Happily Ever After.
And the H & H will get their HEA. No matter what. They do in my books, anyway.
Morgan Maguire is afraid to believe in second chances. The family orchard is failing, her twin brother is being framed for murder, and the sharks are circling. The tough exterior she's spent years hiding behind is beginning to crumble, just as the man who shattered her heart is back in her life. Gage Kirkland is as compelling and magnetic as ever, and he's offering the kind of help she may not be able to refuse. But can she trust him?

To finance his troubled son's therapy, Gage, a former investigator, takes one last job–recovering a stolen Civil War artifact. Unfortunately, it's in the possession of the woman he left behind, the woman who's haunted his dreams ever since. The electricity between them still crackles, but unless he helps exonerate her brother and finds a way to confess his true reason for returning, how will he ever recover Morgan's heart?
Buy the book on Amazon.
About the Author: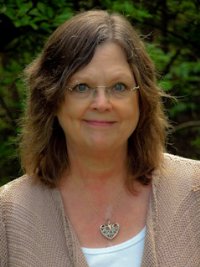 Rebecca lives with her husband in the beautiful, misty mountains of East Tennessee, where the people are charming, soulful, and just a little bit crazy. She's been everything from a tax collector to a stay-at-home mom to a house painter to a professional actress and director. When she's not churning out sensual romantic mysteries with snappy dialogue and happy endings, she likes to travel, go to the Outer Banks for her ocean fix, watch old movies, hang out at the local pub, and make her day complete by correctly answering the Final Jeopardy! question.
Website ~ Twitter – @rbeccaleesmith ~ Amazon Author Page