Leave a comment for a chance to win a print copy of the book (US/Canada only)
THE LESSONS I LEARNED FROM MY HERO
– A blog post by C.C. Humphreys on his novel THE FRENCH EXECUTIONER –
This is a good question. Slightly hard one to answer as I have to take my time machine back to the writing of this novel, my very first. And then to separate Jean Rombaud – the executioner and saviour of Anne Boleyn – from all the characters I've lived with since.
Lesson One: A man (and a character) reveals himself slowly.
– Jean is surrounded by colourful friends and enemies. Haakon, the huge ax-wielding Viking. The Fugger, with his one hand and madness always a reach away. Beck, the girl dressed as a boy. Archbishop Cibo, the classic debauched churchman and villain. These were all easier to write as they were so extreme. Jean – well, I was dealing with an executioner to start with. Many people would not sympathise with his profession. So I wanted to make him very closed off to the world. He lost his wife and child to plague. So he took up a trade he was good at. He's not in any way a sadist. He does a job. But his vow to Anne Boleyn – to take her six fingered hand at the same time he takes her head and then get rid of the famous relic – begins a journey of redemption. He comes alive again. Hard to show that, fascinating to try.
Lesson Two: Courage is being terrified and still leaping into the darkness.
– Jean has to go through so much – battle, enslavement, torture. But faith in his vow keeps him going.
Lesson Three: Love conquers all.
– Eventually you have to stop mourning a relationship that is over and open yourself up again to the possibilities of love. Jean does this, and see his love of Beck as a reward for being true to his cause.
Lesson Four: Don't throw your sword at someone unless your certain you'll hit him. Otherwise he has two swords and you have none.
The last thing Jean Rombaud expects upon being summoned to behead Anne Boleyn is to dedicate his life to her. But the ill-fated queen has a mysterious request for her executioner: that after taking her life he also take her infamous six-fingered hand and bury it at a sacred crossroads in France. His oath will set Jean on the most dangerous journey of his life.

In The French Executioner, C.C. Humphreys once again brings the past to life in all its glory and peril. This thrilling novel captures the breathtaking story of how courage, love, and loyalty bound Anne Boleyn to the man who ended her life—and saved her legacy.

"Humphreys has fashioned a rollicking good yarn that keeps the pages turning from start to finish."—Irish Examiner

"A wonderful saga of magic and heroism. If you can find a first impression, hoard it and wait till it rises in value like a first edition of Lord of the Rings. This is as good."—Crime Time, UK

"A brilliant, brutal, and absorbing historical thriller on the real-life figure of Jean Rombaud, the man who beheaded Anne Boleyn."—Northern Echo

"An entertaining read—a charming page turner."—Edmonton Journal

"Lightning paced."—Publishing News
About the Author: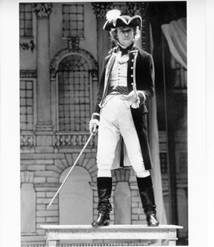 C.C. Humphreys is a novelist, fight choreographer, and actor who played Jack Absolute in The Rivals for a six-month run in London in the mid-1980s. When he became a full-time writer a decade ago, he decided to transform his leading man into a title character. Humphreys has written seven historical fiction novels including The French Executioner, which was runner-up for the CWA Steel Dagger for Thrillers 2002. The Jack Absolute series features three books: Jack Absolute, The Blooding of Jack Absolute, and Absolute Honor.