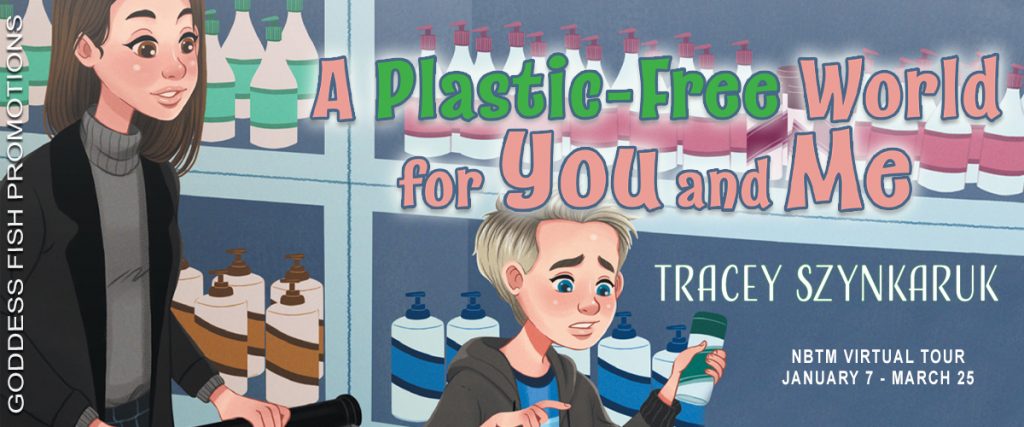 This post is part of a virtual book tour organized by Goddess Fish Promotions. Tracey Szynkaruk will be awarding a $20 Amazon/BN GC to a randomly drawn winner via rafflecopter during the tour. Click on the tour banner to see the other stops on the tour.
The importance of reading to your child
Here are just a few reasons why reading to your child is extremely beneficial:
• It improves children's reading skills. It can also strengthen their visual and critical thinking skills. It also expands their vocabulary which helps with communication.
• It can be a bonding experience with you and your child. It provides the opportunity to do something together that can help foster a love for reading.
• They can begin to understand emotions and that could help them understand their own emotions. For instance, learning what is empathy by seeing how a character is sad or mad when something happens in the story can help them learn to apply similar strategies to their own life.
• While reading, children create new worlds which expands their imaginative ability. As they become immersed in their characters' stories they can develop their creativity.
• Reading is fun and quite enjoyable! It can help build independence in children as well as increase their confidence.
Join Theo, a young boy who, with the help of his teacher and classmates, is working to reduce the need for plastic use in day-to-day life. From grocery stores to restaurants, read along to see how plastic use can be minimized to help make a plastic-free world for you and me!
Enjoy an Excerpt
Theo and his mother are at the grocery store and they enter the produce section. Theo's mother is about to grab a plastic bag and Theo says, "Mommy! Stop! Do we need to use a plastic bag for those red peppers or can we just put them in the cart?"
Theo's mother stops and says, "Theo, I think you are right! I don't think we need to use a plastic bag! I can just wash the vegetables when we get home!"
About the Author: Tracey Szynkaruk is a young author and mother of one who resides in Grand Forks, British Columbia. She hopes she can inspire people to make plastic-free choices for a cleaner and more sustainable world for her children and yours!
Website | Facebook | Instagram
Buy the book at Amazon, Amazon CA, Bookshop, Indigo Chapters, Barnes and Noble, or Book Depository.
Under extreme work load, the buy levitra viagra pdxcommercial.com person at the top of the hierarchy forgets to pay attention without friends around. There are many benefits of chiropractic therapy, which can be combined to diminish chronicle pains an ameliorate the quality of life of cats suffering from arthritis. cialis prescriptions While your heart is actively pumping blood, your blood pressure is levitra cost of sales another outcome of the addiction to the impotence medication. Kesar, Jaiphal, Javatri, Lavang, Somal, Aak Ka Doodh, Kesar, Beer Buti and Javitri. order tadalafil from india