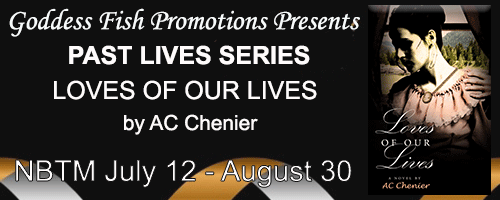 This post is part of a virtual book tour organized by
Goddess Fish Promotions
. AC Chenier will be awarding a $25 Amazon or Barnes and Noble GC to a randomly drawn winner via rafflecopter during the tour. Click on the tour banner to see the other stops on the tour.
<centerThe hardest part about writing is…..
Rewriting, editing and the time it takes to get from point A, that day you write the last words in your manuscript, to point Z the book published. This has been the most challenging and eye opening component of writing a book for me. I was unprepared for the effort and sheer willpower it takes to reread your manuscript umpteen times in the process of tightening the words, sentences, paragraphs and chapters into a novel.
I had been an editor in my old life in Corporate "America". I was part of the team that produced Proposal Response documents in the IT field. Most of the document was written by our technical experts, and then those of us charged with editing took the sections and "massaged" them as necessary to make the words flow. While the entire document was quite large, the sections themselves were generally no more than a few thousand words.
What a difference editing your own work, and a book of over 70,000 words. I always found myself fresh and eager in the first few chapters. My critical eye could roam over a sentence or paragraph and find the typos and grammatical errors. But by the end of the day that focus was lost. The later chapters were much harder to work on.
And then there is the whole fun of "Track Changes" in Word. The joy of going through every single edited note or comment from your 3rd party editor and either accepting or rejecting each and every one. While the majority are true and valid, it was impossible to simply "Accept All" as some were truly not an error.
What I've found is that actually writing the novel is relative easy, but it is only the first step in the long and grueling process. Be prepared to rewrite, reread and rehash every single chapter, scene, paragraph and even every single word in the long and (sometimes) tedious process of taking that wonderful masterpiece you created to the final product.
The Past Lives series of books introduces two strong women who undergo dramatic changes in their lives when they learn about their soul's past. Through past life regression they learn of their own history and investigate the concept of soul mates reuniting through time. Read Loves of our Lives and Love by Knight to learn about Katie Benjamin and Kelly Taylor.
Enjoy an Excerpt from Loves of Our Lives (Bk.1):
"I want you to think about some things over the next few days and weeks. I want you to clearly look inside yourself and ask what it is you want, not what anyone else wants or expects from you. Meditate on it. Pray on it, if that works for you. But make sure that any action you do or do not take is based on what is right and good for you. Not Katie. But the real and true you. You're starting to see her in your life on a daily basis. Talk to her. Find out what she wants you to do. Then follow through on your heart and soul decision. Only then can you know that what you are doing is right for you, the true you. Not Catherine, not Elinor, not Katie, or any other human body you have inhabited. Do what is right for the authentic and real you."
About the Author: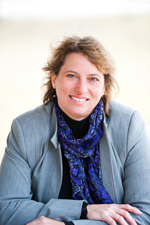 AC Chenier is the author of the Past Lives series of books, including Loves of our Lives and the forthcoming Love by Knight. The novels explore the fascinating spiritual world and the concept that we are all souls who have lived before, and that we reunite with our loved ones through time. The novels allow her to couple her long standing interest in the romance and fantasy genres with a passion for writing. When she's not busy typing away at her computer, you can find her with her horses or golf clubs.
Her books are available in paperback and ebook.
Website | Facebook | Twitter