Long and Short Reviews welcomes Jane Ashford who is celebrating the upcoming release of The Duke Knows Best, the 5th book in her The Duke's Sons series.
Lord Randolph Gresham has an up and coming career in the Church, and has come to London for the season to find a wife. A feisty and dangerously attractive young woman who insists she'd never marry a clergyman keeps distracting him. This shouldn't be a problem—they'll just avoid each other. When they're forced to sing together, though, the duet is a deeply sensual experience. Verity Sinclair, daughter of the Dean of Chester Cathedral, hasn't changed her mind about the future. But Randolph proves hard to resist, and when they finally give in to their passion, there's only one option left: marriage.
About the Author: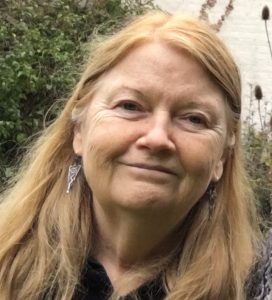 Jane Ashford discovered Georgette Heyer in junior high school and was entranced by the glittering world and witty language of Regency England. That delight was part of what led her to study English literature and travel widely in Britain and Europe. She has lived in New York, Boston and LA. Today, she is somewhat nomadic.
Jane has written historical and contemporary romances. Her books have been published in England, Spain, France, Italy, Sweden, Slovakia, Denmark, Russia, and Latvia, Croatia and Slovenia as well as the U.S. She has been nominated for a Career Achievement Award by RT Book Reviews.
Website | Facebook | Newsletter Sign Up | Goodreads
Buy the book at Amazon or Barnes and Noble.