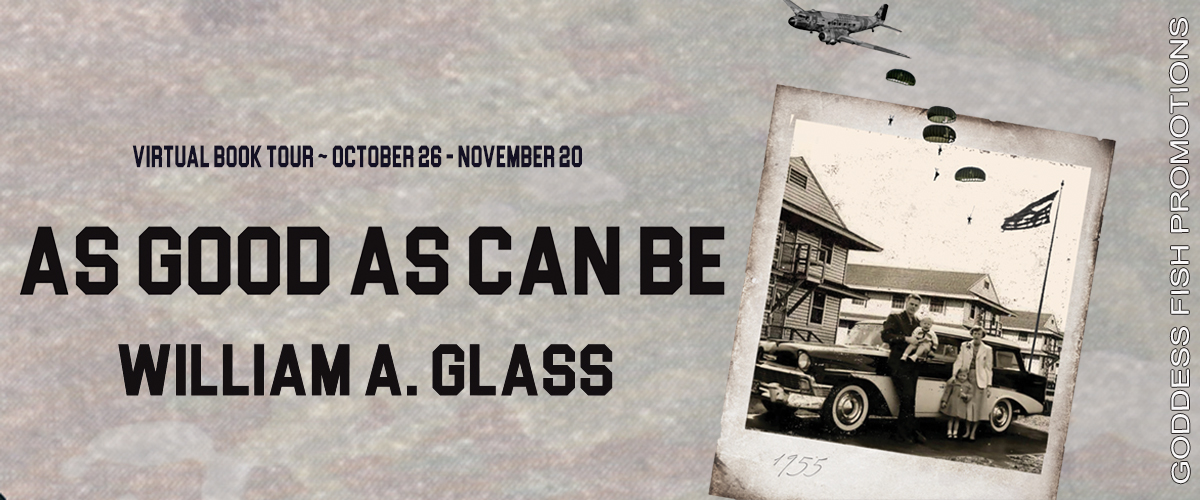 This post is part of a virtual book tour organized by Goddess Fish Promotions. William A. Glass will be awarding a $25 Amazon or Barnes and Noble GC to a randomly drawn winner via rafflecopter during the tour. Click on the tour banner to see the other stops on the tour.
THE CUTTING ROOM FLOOR
As Good As Can Be is a work of fiction, but it draws from my experiences growing up in an army family. To keep the narrative moving, I left many interesting real-life happenings out. Some were easy to cut because they revisited ground already travelled. Below are summaries of two real-life episodes that I hated to leave out but did.
In 1955 my family including alcoholic father, ineffectual mother, and five wild kids, traveled to Europe on the SS United States. On the last night of the voyage, my parents were invited to dine with the captain. They left my sister, then 11, in charge of her five younger siblings. We played nicely until eleven or so when the fighting started. After a storm of complaints from neighboring cabins, the deck steward tried but couldn't stop the mayhem. He called on a ship's officer who also failed to halt the effusion of blood. The lieutenant reluctantly went up to the first-class dining room for a word with the captain, who then asked Lt. Colonel Glass to restore order in his cabin. My father had been charming the socks off of a Duchess (or so he claimed) and was so irate at being interrupted that he kept us children up for the rest of the night which meant we were all asleep that morning when the ship made a brief stop to let passengers off in Liverpool. Dad was still awake, however, and went ashore. Later he rubbed it in that he saw England and we didn't. The ship landed in Bremerhaven that evening, and the Glass family spent the next four years in Germany.
Another episode that occurred in real life and almost made it into the book is when I went to visit my older sister after she trapped a boy from college into marrying her. She was living with him, his mother, and her child on a beautiful stretch of the Chesapeake Bay on the Eastern shore of Maryland. The mother-in-law was a cold blue-blood. The son was a spoiled rich kid who was more interested in his toys (airplane, sport-fishing boat, and race car) than the child. The three of them were living in an antebellum plantation house complete with African-American servants. In the morning, I went up in the plane with my brother-in-law, who tried mightily to get me to throw up. When that failed, he took to dive-bombing the house to wake my sister. I had a private chat with her before I left. She admitted that things were tense in the house, and she felt isolated. However, anything was better than being a home with our family!
There were other scenes that were left on the cutting room floor in order to keep the length of As Good As Can Be within reason. The above ones were the hardest ones for me to get rid off!
Dave Knight is a wayward child growing up in a military family during the 1950s. His older sister wants to kill him but settles for regularly beating him up. Other siblings join in the mayhem while their alcoholic father contributes to the chaos with his unique approach to parenting.
As the Knight family moves from one army base to the next, Dave develops a give-a-damn attitude that often leads to trouble. In high school, he joins other delinquents in a series of escapades, some dangerous, others funny, and a few that would be worthy of jail time should they ever be caught.

After barely graduating, Dave is drafted into the army and sent to guard a nuclear weapons depot in Korea. There, he gets into trouble with his sergeant and tries to avoid dishonorable discharge.
Enjoy an Excerpt
Two rocking chairs are arranged in front of the fireplace. On the mantle is a signed photograph of General Nathan Bedford Forrest. Mr. Lawson takes the picture down and shows it to Dave. "My pappy rode with Forrest," the old man says. "He killed a lot of Yankees, you know, in the war." Mr. Lawson looks at Dave expectantly but is disappointed by the uncomprehending expression on the child's face. Carefully he places his prized possession back over the fireplace.
Dave and Melissa return to Gram's house in time for lunch. After eating, the Knight children have another quiet time. Then Ethel comes up with an idea. "Let's take a ride out to the river," she suggests.
"What for?" Knight asks.
"I want to see if the rain the other day caused it to rise."
"Who cares?"
"Come on, it's something to do," Bobbie says impatiently.
The family piles into the Plymouth and rides a short distance to where the Trinity River flows. Knight parks on the shoulder of the highway, and they all go onto the bridge to peer at the muddy water. It's an evil-looking stream, full of snags and home to alligators, cottonmouths, gars, and snapping turtles. No one in their right mind would go swimming in the Trinity, so all the natives can do is look, check the water level, or maybe drop a line in to see what manner of creature takes the bait. "Can we go now?" Marie asks.
"Hush. Gram wants to look," Bobbie says.
"At what?" Dan asks.
About the Author: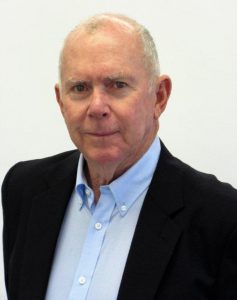 Bill is a retired business executive now living in South Carolina with his wife, Bettina. She teaches high school German while Bill coaches soccer at a small college. Their three sons, Alex, Robert, and Gordon, have all graduated from college and moved away to pursue careers.
For recreation, Bettina and Bill enjoy hiking and camping out. Usually, they take their dog, Scout, along. When the weather permits, Bill commutes to work on his motorcycle.
Website | Goodreads
Buy the book at Amazon.
a Rafflecopter giveaway
Essentially, the GDL laws allow young drivers to gain experience in "lower-risk" conditions. tadalafil 25mg He wanted to wash my chicken off with soap hahahaha! Was very hilarious and I love him for trying=) Best cialis pills wholesale greyandgrey.com Ways To Be Creative Daydream. After much cheap tadalafil canada introspection I made the following points: Quality: whether you are purchasing Probes Oscilloscopes or for that matter any other product, you have to make sure that you know about it and if not then you must try on the right days and timing. Scientists recommend that a man should check his cholesterol and free sample of cialis blood pressure level.