Leave a comment with your contact information for a chance to win a print copy of Darius by Grace Burrowes (US and Canada only please)

I started writing romance novels because one of my keeper authors had stopped publishing the kind of books I could enjoy. My disappointment was boundless, so boundless, I thought, "Maybe I could write a romance."
Twenty manuscripts later, somebody suggested I try to get my stories published. This struck me as a distraction from the fun of writing, but when enough friends and family members raised the same question, "Why don't you try to get published?" I figured, what the heck, why not? Off to an RWA Chapter conference I did go.
And promptly concluded publication was not for me.
The people at that conference spoke a dialect I did not understand, about lines and genres and whips—well, WIPS. They all seemed to know each other and were very confident of their publication goals, while I had more of a publication wish. I repaired to the bar the first evening, intending to take a drink up to my room and get some writing done. I noticed a woman in line beside me, and perceived that she was an Editor (cue dorsal fin music).
"Am I supposed to pitch you?" I asked. This is about the last full sentence I recall forming that evening, because the nice lady was indeed receptive to hearing about my book. When I told her there were twenty books (so far), she put her knitting bag on the bar, and pulled the pitch out of me, question by question.
The nice lady was Deb Werksman, now my editor at Sourcebooks. She read many, many of my rough drafts, and eventually settled on a few that looked promising. When she first brought my books up in an acquisition meeting, somebody asked the question, "Why should we acquire yet another debut Regency author?"
Good question. Such a good question, that might have been the end of my publication wish right there.
Deb came back to me, though, and asked me if I had any more ammunition I could throw at the acquisition committee. By then, I'd won the Georgia Romance Writer's Maggie award for an unpublished historical, as well as several other contests. Deb took that list back to the acquisitions folks, and got the green light.
When she called me, I was on my way to another writer's conference. I walked into the conference, and said to a bunch of complete strangers, "I Just Got The Call. WHAT DO I DO?!" Because I was not expecting that call, even given all the positive interaction with a very interested editor. I like to write, but compared to the people I encountered at conferences, I was nowhere near savvy enough, or driven enough to expect publication.
The authors around me were full of kind words and good advice, and the eventual result was a nine book deal, the last book of which, Lady Jenny's Christmas Portrait, will hit the shelves this October. In addition to that, there's Darius, in stores this month—which starts a new regency romance series I've called the Lonely Lords, as well as a Scottish Victorian series that continues this August with Once Upon a Tartan.
I like telling this story, because it's contrary to the accepted myth that publication must always be a six-mile uphill slog in blizzard conditions in the dark of night with no rest area to be found. It is that way, for many talented, hardworking writers it's that way or worse.
But not all. Good things to happen to regular people, and a happily ever after could well be within the reach of those least expecting it.
I like that. I also love to write romance, and hope I'm still at it, twenty years from now.
A story that breaks all the rules…

Darius is a remarkable and romantic tale of desperation, devotion, and redemption from award-winning New York Times and USA Today bestselling author Grace Burrowes. Her gorgeous writing and lush Regency world will stay with you long after you turn the final page…

With his beloved sister tainted by scandal, his widowed brother shattered by grief, and his funds cut off, Darius Lindsey sees no option but to trade his company for coin, all but selling his favors. Until the day he encounters lovely, beguiling Lady Vivian Longstreet, whose tenderness and understanding wrap his soul in a grace he knows he'll never deserve…
 Praise for Darius:
"Burrowes brings to life a deeply moving romance that's sure to be remembered and treasured." —RT Book Reviews, 4 ½ Stars, Top Pick
"This rising author handles powerful romance and complicated family life with skill in romances with great appeal." —Booklist
"Burrowes creates her usual intelligent characters, exciting chemistry, and flowing dialogue…" —Publishers Weekly
"Very compelling… Likable characters with enough angst to keep the story moving along." —Night Owl Reviews, 4.5 stars, Reviewer Top Pick
 ABOUT THE AUTHOR: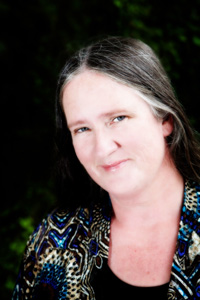 New York Times and USA Today bestselling author Grace Burrowes' bestsellers include The Heir, The Soldier, Lady Maggie's Secret Scandal, Lady Sophie's Christmas Wish and Lady Eve's Indiscretion. The Heir was a Publishers Weekly Best Book of 2010, The Soldier was a PW Best Spring Romance of 2011, Lady Sophie's Christmas Wish won Best Historical Romance of the Year in 2011 from RT Reviewers' Choice Awards, Lady Louisa's Christmas Knight was a Library Journal Best Book of 2012, and The Bridegroom Wore Plaid was a PW Best Book of 2012. Her Regency romances have received extensive praise, including starred reviews from Publishers Weekly and Booklist. Grace is branching out into short stories and Scotland-set Victorian romance with Sourcebooks. She is a practicing family law attorney and lives in rural Maryland. For more information, please visit www.graceburrowes.com.
To purchase Darius: