This post is part of a virtual book tour organized by
Goddess Fish Promotions
. Victoria will be awarding the first two books in the Red River Series (A Risk Worth Taking & The Best Man's Baby) + $20 Amazon GC to a randomly drawn commenter during the tour. Click on the tour banner to see the other stops on the tour.
Thanks, Victoria, for coming by to talk with us today. Do you ever suffer from writer's block? If so, what do you do about it?
This year, I've discovered that yes, I do! This sort of came as a surprise to me, but I have figured out that when I reach an impasse, it usually means there's something wrong with my book. Either my characters aren't connecting the way I like or there's a plot element that's wrong or missing. I'll then take a day or two away from the manuscript and concentrate on something else (like ideas for another book or the admin side of the business) and then the solution or idea will usually present itself.
How do you develop your plot and characters?
I love characters and write very character/internal conflict driven books. I almost always come up with the characters first and then the plot. Usually the characters will come to me out of nowhere and then I expand on their personality and their story.
I have to send in a proposal to my editor before I get started so I'm forced to plot out the book-but because I'm really a panster, that synopsis changes drastically!
Tell us something about your newest release that is NOT in the blurb.
Here's my own little summary that's not part of the promo for The Billionaire's Christmas Baby: In my new release, The Billionaire's Christmas Baby, Jackson Pierce had a perfect childhood-until a death changed everything. The tragedy shattered his family, and he grew to hate the holidays, and everything that reminded him of the people he had lost. Hannah Woods, the woman who is about to challenge all his beliefs grew up with nothing, with no one. And yet, it is Hannah who teaches him the importance of family ties, and the power of forgiveness. Somehow, the two of them must overcome their pasts and find a way to be the family that both of them secretly desire…
What is the most surprising thing you discovered while writing your book(s)?
That I drink way too much coffee! And I use the same names…a lot! I have to watch out for this.
Do you hear from your readers much? What do they say?
Readers contacting me has been one of the biggest and best surprises since becoming published. I hadn't anticipated that! I always find it nerve-wracking when a book is released because I'm so attached to that book and its characters so when I hear from a reader that they really connected to something or a character in the book that just makes my entire week! People are quite candid and open and I now have familiar readers that I know by email address, so when I see them in my inbox I'm thrilled to hear from them again!
If you had to do your journey to getting published all over again, what would you do differently?
I would have spent less time agonizing about rejections and more time writing. I know it's been said before, but the more you write the better you get. Use that time between submissions writing and improving your craft!
How do you keep your writing different from all the others that write in this particular genre?
I think I'm true to myself and my beliefs and I don't really follow trends. Ultimately, if you believe in what you write and in your message it will come across as authentic writing. I try to do this-even though sometimes it's tempting to look at what's the hottest trend selling and want to follow it…
Do you listen to music while writing? If so what?
I do…I make a playlist for every manuscript! Then when I have revisions, even if I'd written that book months earlier, I can go back and pull up that playlist and get right back into 'the zone'…my playlists can be found on my website for readers.
What would we find under your bed?
Dust! Lots and lots of dust!
Do you write in multiple genres or just one? If just one, do you ever consider straying outside your genre?
Right now, I just write contemporary romance. I'd love to write a historical romance one day-that was my first love!
Favorite non-alcoholic drink.
Coffee.
About the Author: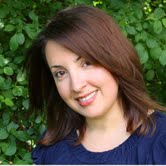 Victoria James always knew she wanted to be a writer and in grade five, she penned her first story, bound it (with staples) and a cardboard cover and did all the illustrations herself. Luckily, this book will never see the light of day again.
In high school she fell in love with historical romance and then contemporary romance. After graduating University with an English Literature degree, Victoria pursued a degree in Interior Design and then opened her own business. After her first child, Victoria knew it was time to fulfill the dream of writing romantic fiction.
Victoria is a hopeless romantic who is living her dream, penning happily-ever-after's for her characters in between managing kids and the family business. Writing on a laptop in the middle of the country in a rambling old Victorian house would be ideal, but she's quite content living in suburbia with her husband, their two young children, and very bad cat.
Victoria loves connecting with readers, you can find her online at www.victoriajames.ca and on Twitter: @vicjames101
http://www.goodreads.com/author/show/6585223.Victoria_James
https://www.facebook.com/victoria.james.7146557
An Entangled Christmas Classic …

Jackson Pierce didn't make his fortune entertaining every half-cocked idea, especially one involving diaper changes. Not even the cute brunette who links him to the baby in her arms can crack his icy heart.A baby on the doorstep is the least of Hannah Woods's problems—she has to find the baby's uncle, or the child will end up in foster care. She sleuths her way to the reclusive CEO's doorstep only to find six feet of holiday sexy—and a door slammed in her face. But when Jackson comes around and urges they marry for little Emily's sake, Hannah finds herself falling for the jaded billionaire and wishing for a holiday miracle of their own…
Buy the book at Barnes and Noble, Entangled Publishing, or Amazon.