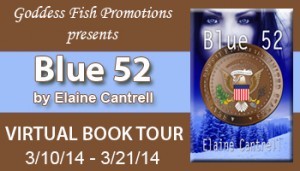 This post is part of a virtual book tour organized by
Goddess Fish Promotions
. Elaine will be awarding a free ecopy of
Return Engagement
to a randomly drawn commenter at every stop and a Grand prize of a $50 gift certificate for Amazon or B&N to one commenter. Click on the tour banner to see the other stops on the tour.
Ten Things You Probably Don't Know About Me
1. My dog tries to root me off the bed every night.
2. I think chocolate is one of the major food groups.
3. After going ten years without drinking soft drinks, I recently caved in and had one. (Bad author. Bad.)
4. I don't care if I have a cell phone or not because sometimes I don't want to talk to anyone.
5. I'm looking forward to Christmas because my family has divided into teams to see who can create the best Christmas wreath. I should be able to come up with something in a year's time.
6. My husband surprised me with a ruby ring for our anniversary.
7. I remodeled my bathroom in a retro style, and I love it. Everyone who sees it does.
8. I like to watch Love It Or List It on HGTV.
9. When I went to Alaska, my cousin and I went on a short cruise in the Pacific. We went upstairs to the top deck, and the wind blew so hard we almost couldn't make it back inside the boat.
10. I love junk, er, antique stores.
About the Author: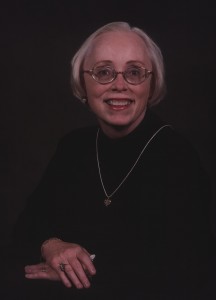 Elaine Cantrell was born and raised in South Carolina where she obtained a master's degree in personnel services from Clemson University. She is a member of Alpha Delta Kappa, an international honorary society for women educators, Romance Writers of America, and EPIC authors. Her first novel, A New Leaf, was the 2003 winner of the Timeless Love Contest. When she's not writing or teaching, she enjoys movies, quilting, reading, and collecting vintage Christmas ornaments.
Website ~ Blog ~ Facebook ~ Twitter ~ Pinterest ~ Goodreads
"First Lady Kills President Lovinggood"
December 29, 2018

Thirty years later Hank Lovinggood embarks on a quest to prove his mother's innocence and punish the killers who took his family from him. Together Hank and lovely physicist Kathryn Sinclair confront an implacable, twisted, merciless enemy who'll do whatever it takes to hide the truth forever.
Buy the book at Amazon, Barnes and Noble, Whiskey Creek Press, or Smashwords.
a Rafflecopter giveaway