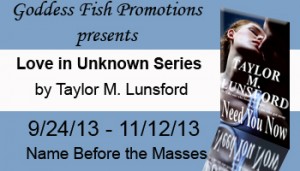 This post is part of a virtual book tour organized by
Goddess Fish Promotions
. Taylor will be awarding a $25.00 Amazon Gift Card to a randomly drawn commenter during the tour. Click on the tour banner to see the other stops on the tour.
10 Things Readers May Not Know About Me
1. I am a HUGE British History Geek. Particularly when it pertains to the Royal Family. I could name all of the Kings and Queens of England from Edward the Confessor to Elizabeth II by the time I was 13.
2. I started writing when I was 13. Okay, so it was Newsies Fan Fiction. Whatever. It still counts.
3. I love all things Disney. I blame The Little Mermaid and Beauty and the Beast for my incurable romantic side. My family blames The Little Mermaid for killing a lot of their brain cells when I made them watch it over and over and over and over (what, I was barely two). But it's not just the animated features. I love classic Disney. The old Hayley Mills movies like Pollyanna and Summer Magic and The Three Lives of Thomasina. I got quite a shock when seeing Sean Connery as James Bond for the first time because to me he was the cute guy from Darby O'Gill and the Little People.
4. I've got way, WAY too many musicals memorized. Particularly those written by Rodgers and Hammerstein. I even managed to find an excuse to do a major paper about Oscar Hammerstein II in college. It. Was. Awesome.
5. I know a ton about comic book mythologies, but I've never really read one. I know. Blame Lois and Clark and all of the DC Comics cartoons on The WB when I was growing up.
6. I fought tooth and nail against writing the Love in Unknown series. I didn't want to write anything remotely resembling romantic suspense. But my editor put me up to it and, darn it, the ideas took hold and didn't let me go for well over a year and a half.
7. I cast all of my characters with real actors before I begin writing. I can't begin writing until I do. It's weird, I know. You can check them out on my Unknown, TX Pinterest board.
8. I was a Feminist Studies minor in college. Seems counter-intuitive for me to be a romance writer? Eh, not so much. See why here.
9. I get most of my writing skills from my dad. He's kind of brilliant. But I got a really big dose of creativity from my mom. They were smart enough to read to me as a kid and never seriously discouraged me from staying up late reading under the covers.
10. Whenever I get to the deep, dark and twisty black moment of a book I'm writing, I procrastinate like hell to keep from being mean to my characters. But I productively procrastinate. I bake or knit or I make art for the very bare walls of my apartment.
About the Author: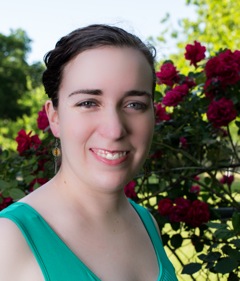 Taylor is a hopeless romantic who spends her days working for a great company and her nights/weekends doing the job of her heart. A devout follower of the Jane Austen school of thought, she'll put her characters through a little trouble, but they'll eventually have their happily ever after. She's still searching for her prince charming, but she knows he's out there, so she'll content herself with fictional ones for now.
Website: http://taylormlunsford.com
Twitter: https://twitter.com/writertay
Pinterest: http://pinterest.com/writertay/unknown-tx/
Amazon Author Page: http://www.amazon.com/Taylor-M.-Lunsford/e/B005F0N8PE/ref=ntt_athr_dp_pel_pop_1
My first three novels will be released through Naked Reader Press in 2013, along with a short story, as part of the Love In Unknown series. I'm excited to introduce readers to the small (fictional) town in Texas called Unknown. Located in the Texas Hill Country, Unknown was founded by the Maddox Family in the 1800s.

My Love In Unknown series starts off with the story of sexy mayor Caine Maddox and the new town doctor – and Caine's college sweetheart- Melody Carr. Sparks fly between these two as Caine fights to convince Mel he's no longer the selfish playboy he was in college while Mel struggles to convince the people of her hometown that she's there to stay.

Next up, we meet Mel's yummy brother Micah, the town baker and newcomer Cady Saunders, a runaway bride who steals Micah's heart.

Finally, we get to know Caine's brother Gage, the big bad police chief of Unknown who finds himself falling for fashion designer Tessa Styles and the cute little baggage she brings along with her.