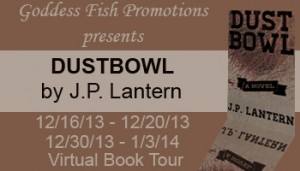 This post is part of a virtual book tour organized by
Goddess Fish Promotions
. J.P. will be awarding a grand prize of a $25 Amazon gift card to a randomly drawn commenter during the tour, and one commenter on each stop will receive a digital download of a backlist book. Click on the tour banner to see the other stops on the tour–remember, the more you comment, the better your chances!
Ten Things You Might Not Know About J.P. Lantern
One – I am from Texas
I think my bio has parts of me living "metaphorically" in Texas, and so that is a reference to my Texan heritage. Texas is a weird place. I grew up in the suburbs, but those were right across from the poorer part of town, and I have this Uncle that loved going hunting and fishing and so I constantly had these impromptu road trips out to the middle of the country or to like the opposite end of the state to go to an amusement part, things like that. So, I don't know if got the best of all possible worlds, but I certainly got see a lot of all possible worlds.
Two – I was a Boy Scout
Lots and lots of my writing is focused on survival and process, and both of those things are critical to being a Boy Scout. I was always really bad at being a Boy Scout—I was terrible about getting along with others as a kid and never quite fit in. But, I really enjoyed their approach to getting stuff done.
The main character from Dust Bowl, Ward, has to live off the land for a long while, so I drew from stuff I learned about in Boy Scouts. And I love to write about process—building things or completing tasks bit-by-bit—and so that shows up a lot in my writing as well. Ward's thought process is very procedural, which I always found kind of darkly funny in this dystopian wasteland he's walking in.
Three – I write every day
I think that it's incredibly important to always be doing something for your writing career. Reading helps, and doing social media helps, and doing research helps. But nothing beats writing.
Four – I steal from other writers
I would love to borrow things from other writers—because that would mean being able to sit down with all of these incredibly talented and interesting people and learning from them, and then asking permission. But I don't know how to do that—so I just take elements that I think work well and recraft them for myself. There are a lot of aspects in Dust Bowl that are picked up from Octavia Butler's Parable series—I think the kind of societal decay she describes in California is largely what inspired the kind I used in the Southwest—but because it's in a different geographic location, it ends up being much different. So, that's the kind of stealing I mean.
Five – I never stop thinking
Even since starting this blog tour, I've thought of a dozen ways to change my novel. I sometimes hear about people who turn their brain off with no problem, and I am awfully jealous of them.
Six – I am married, but coffee is my mistress
Don't worry, my wife is cool with it. But yes, I drink coffee constantly. Is three pots a day too much?
Seven – I am actually not all that pessimistic
I really am not. I think that it's easy to read the sort of thing that I write—detailing morally questionable people doing morally questionable things in a morally questionable world—and think that I hate humanity or am just greedily licking my chops when something in the world goes terribly wrong, but I consider myself a situational optimist and more of an overarching pessimist.
Eight – I love Transformers
If there was some mysterious way in which Amazon could deliver me payment via Masterpiece Transformers, I would absolutely take it, much to the detriment of my bank account.
Or, I don't know, actually, Masterpiece Transformers are pretty expensive, and I buy them anyway. Maybe it would save me money.
Nine – I have no good explanation for my fascination with violence
I'm not really sure what to do about this. Common sense tells us that people who can't stop writing about how crazy and weird violence is have had some real experience with violence at some point in their lives. But I really don't.
I blame the media.
Ten – I love listening to people talk
I think dialogue is probably one of the more important kinds of writing that authors do. The transcribing of thoughts is important, but the way that we choose to present ourselves to others with our own transcription of our thought presents so much information about us—from word choice to sentence structure to logic structure—it's all vastly telling. I think good dialogue draws people into a story more than anything else.
About the Author: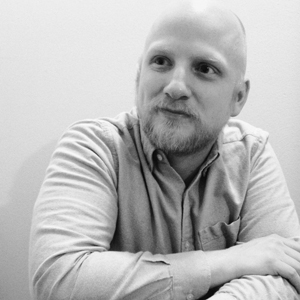 J.P. Lantern lives in the Midwestern US, though his heart and probably some essential parts of his liver and pancreas and whatnot live metaphorically in Texas. He writes speculative science fiction short stories, novellas, and novels which he has deemed "rugged," though he would also be fine with "roughhewn" because that is a terrific and wonderfully apt word.
Full of adventure and discovery, these stories examine complex people in situations fraught with conflict as they search for truth in increasingly violent and complicated worlds.
Website ~ Facebook ~ Amazon Author Page
With the world ending around him, Ward flounders for purpose and survival. Resources are gone, disease is rampant, and governments have all but dissolved. The only way off the broken planet is with the Order. Obsessed with technology, the Order is a cult that has developed the means for faster-than-light travel. They claim they can populate the galaxy and save humanity.

Ward joins the Order, inspired by sudden and irrational love for a mysterious beauty named Kansas who saves his life. But quickly, he finds out Kansas and the Order want him to kill adults and kidnap children from across the country. With impressionable youth filling their starships, the Order hopes for their tenets to be spread to all future generations of humanity.

The Order is Ward's only chance for survival in the wreck the earth has become. Worse than that, those in the Order come to accept him and value his skills for their nightmarish quest across the dystopian landscape of America. But, somewhere inside of him, still, is the strength to strike out on his own and protect whatever good he can find left in the world.
Buy the book at Amazon.