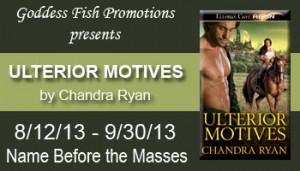 This post is part of a virtual book tour organized by
Goddess Fish Promotions
. Chandra will be awarding a $20.00 Amazon gift card to a randomly drawn commenter during the tour–check out the Rafflecopter at the end of the post to enter. Also, click on the tour banner to see the other stops on the tour.
10 things most people don't know about me
This is kind of hard because I post about my life on
Twitter
,
my blog
, and
Facebook
, but I'll give it a shot.
1. I'm a super cheap date (if I were still dating, which I'm not). My favorite restaurants are unassuming ones that welcome jeans and t-shirts, have awesome happy hours and a lively atmosphere. My favorite vacation spots are ones that are within driving distance of our home. And I'd take a stay-cation where I can sleep in and have breakfast in bed over the stress of a European trip any day of the year.
2. I love sports. Specifically football and hockey. Bears and Blackhawks are the two teams I'll always root for. We recently moved from Illinois to Texas and being able to keep up with the teams helps me feel a little bit closer to home. I also root for the 49ers. That's my husband's favorite team and we share almost everything. Except toothbrushes! We don't share those. You have to have your boundaries.
3. Chicago style pizza is my kryptonite. It's my favorite food in the whole wide world and I will eat it until I'm sick. Fortunately for me, we haven't been able to find a decent place since the move so no pizza binges lately. When we go back to Illinois to visit family, though, that's a totally different story.
4. I knew my husband for less than a year before we were married and we've been married for almost fifteen years now. We were both in bad relationships before we met and when we started seeing each other we clicked. So we just went with it.
5. I don't believe in soul mates. *Ducks to avoid all the things just thrown at me* That doesn't mean they don't exist, however. Tons of people don't believe in unicorns or dragons and I know they're real. I prefer to think I'm with my husband because I chose him and he chose me and we work at the relationship.
6. My mother was a radar repairperson (no, that wasn't the official title) in the Air Force when I was young. We were stationed at Vandenberg AFB and I fell in love with California. I always swore I'd move back to that state some day. Haven't made it yet, though. And I really like Texas so it's not going to happen any time soon.
7. One of my guidance counselors told me four-year college wasn't for me. I had to commute for four years and work almost full time as a waitress to pay the bills, but I did eventually earn my bachelor's degree. Part of me thinks I did it just to prove her wrong. The other part doesn't care. I earned my degree.
8. I'm horribly allergic to anything that blooms and all perfumes and colognes and that really pisses me off. I love flowers. I love them so much that when someone who doesn't know I'm allergic to them gives them to me, I insist on keeping them until they're dead. It drives my husband crazy because I'll sneeze and sniffle until we do get rid of them. But I don't care. I'll sniffle rather than throw away something so beautiful that was given out of kindness.
9. I love to eat chocolate while drinking orange juice. People think it's the weirdest thing ever. My sister does it too, though, so I'm not alone in my strangeness. I love the contrast between the sweet and the tart.
10. On my first date with my husband I gave him a pop quiz. I asked him flat out how he felt about marriage, religion, children, and yes, even politics. As I said earlier, I'd just come out of a bad relationship. I wanted to make sure we were compatible on the basics before I got too attached. When he didn't run away in terror, I was impressed.
About the Author: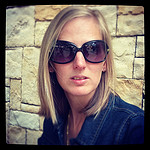 Being from a rather nomadic family, Chandra Ryan loves to travel and meet people. But she's found that sometimes, like when you're stuck inside because of a good old-fashioned Southwestern heat wave, you have to make do. Fortunately for her and her loving family, who don't like seeing her suffer from cabin fever, she's found creating new people and places equally as fascinating. Also, you're a lot less likely to spill your ice tea.
Universal Defiance, Book One

On a rural settler planet, Kat must resort to putting out an ad to find a husband. She doesn't expect to find love—that's a dream in these parts—just a partner to help work her ranch. Then the devastatingly handsome Jasper answers her ad and turns her on in ways she never dreamed possible. Too bad he's not who he says he is.

Jasper doesn't know what he's getting into when he ventures undercover to investigate a legal claim against Kat's ranch. But after a toe-curling night under her roof and in her bed, he's willing to do anything to stay there. He can't say no to the tough-as-nails businesswoman who makes his body come alive.

When people start getting hurt, though, both Kat and Jasper have to decide how valuable one piece of land is. And the ranch that brought them together might be the very thing standing between them.
Buy the book at Ellora's Cave
a Rafflecopter giveaway