Long and Short Reviews welcomes Michele Summers, who is visiting with us today as part of a virtual book tour organized by her publisher. Leave a comment or ask Michele a question for a chance to win a print copy of FIND MY WAY HOME (US/Canada only).

10 Things Most People Don't Know About Me:
By Michele Summers
1. I'm a really good cook and make healthy meals for my family, but what you don't know is: I'm a huge junk food fan…we're talking French fries, cheeseburgers, potato chips, Twinkies, Mint Oreos, cotton candy, caramel apples, Now & Laters…are you seeing a pattern? For the sake of my kids' health, I have to pretend to abhor those foods. (It's a killer)
2. Love to travel, but hate traveling. I get terribly carsick in cars, airplanes, boats…you name it. In a car, I have to drive or take Dramamine and sleep. On a plane, I have to sit near the front in a window seat and fall asleep immediately. Turbulence terrifies me, because I'm afraid of crashing and dying while getting sick. And on boats, I have to be on the deck, looking at the horizon at all times…a category 4 hurricane could be blowing and it wouldn't matter.
3. Pre-children, I ran 5-miles every day, seven days a week…rain or shine, for over eight years. I entered dozens of 10k's. Today, the thought of running five miles makes my knees hurt. No more running, instead, lots of walking and tennis.
4. I've never seen Star Wars or any of its sequels/prequels or whatever.
5. I never wear the color red. Not big on it in my interiors, either. But I love other warm colors like orange, coral, mango, and pink.
6. My first real job was dental assistant in my dad's orthodontic office. I sucked at it and never saw a paycheck. (Hmmm, wonder why.) After that, I made darn sure I always had a summer job and one right after graduation, because I never wanted to work there again.
7. I have a secret crush on Bobby Flay. Well, not so secret and my kids are horrified I might start stalking him.
8. I'm terrified of roller coasters. Never recovered from riding one with my older siblings at age six.
9. I'm obsessed with notebooks and notepads…always trying to find the perfect one.
10. I'm a list maker. Like OCD list maker. Always have a To Do list near me and one in every room in my house, including the bathroom. I make lists for my family members which they detest and consistently ignore. I make lists for my lists…hence the obsession with notepads. And don't get me started on colorful Post-its….sorry, I need to make another list.
Thanks for having me…this exercise was fun!
Interior decorator Bertie Anderson is almost ready to say goodbye to small-town life in Harmony, North Carolina. She's excited about living her dream life at her new job in Atlanta, the design capital of the South. She just has one last job to do…

Keith Morgan is ready to leave life in the fast lane (a.k.a., Miami) for a quiet life where he can raise his ten-year-old daughter. Unfortunately, his new lifestyle is threatened the moment he lays eyes on the decorator his aunt hired to help him create his dream home—the curvaceous temptation that is Bertie Anderson. As Bertie begins to turn his house into a home, will he find his way into her heart before it's too late?
ABOUT THE AUTHOR: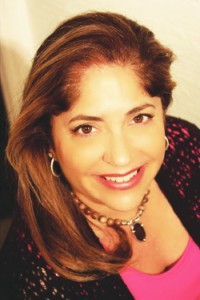 Debut author Michele Summers writes about small-town life with a Southern flair. She loves to knit and has her own interior design business in Raleigh, North Carolina.
Facebook ~ Twitter ~ Goodreads ~ Pinterest