Long and Short Reviews welcomes Lori Handeland, author of the Sisters of the Craft series. The third book of the series, Smoke on the Water, released today.
10 things most people don't know about me
1. I'm an only child.
2. My father was a Pulitzer Prize nominated photojournalist.
3. I was once vice-president of a contracting company.
4. My favorite food is steak.
5. I would love to own a 50s era muscle car even though I can't drive stick.
6. My favorite movie is Butch Cassidy and the Sundance Kid
7. I've also written western historical romance under the name Lori Austin.
8. The one place I want to travel most is Italy.
9. I once played with lion cubs at a circus.
10. If I see a mouse I will freak out more than is appropriate for seeing a mouse.
Reunited after four hundred years, three sisters join together to vanquish the power that tore them apart…and embrace the sorcery that is their birthright.

Abandoned as an infant, Willow Black spent her childhood in foster care, the object of whispers and pity…and rumors about being certifiably crazy. Telling your young friends that you can foresee the future—and summon the rain—is a surefire way to end up in the psychiatric ward. But when Dr. Sebastian Frasier arrives at the facility, Willow's whole life takes a turn. Sebastian is the handsomest man she's ever actually laid eyes on—even though he has been in Willow's visions for years. But not even she could have predicted the storm of passion that has engulfed them both. With Sebastian by her side, Willow is emboldened to embrace her history, and the sisters she never knew. Soon, the true power in her blood awakes—and the battle she was born to fight begins. While the temptest rages, Willow must depend on the friends and family she's found—and the man she has loved forever…
b>About the Author: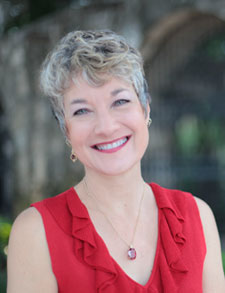 Lori Handeland is a New York Times, USA Today, Waldenbooks and Bookscan Bestselling Author and the recipient of many industry awards, including two RITA Awards from Romance Writers of America for Best Paranormal (BLUE MOON) and Best Long Contemporary Romance (THE MOMMY QUEST), a Romantic Times Award for Best Harlequin Superromance (A SOLDIER'S QUEST), the Colorado Romance Writers Award of Excellence, the Write Touch Readers Award, the National Readers Choice Award and the Prism Award.
Lori is published world wide in several genres–historical, contemporary, series and paranormal romance, as well as urban fantasy and historical fantasy–by such publishers as: Dorchester, Kensington, Harlequin, St. Martin's Press, Harper-Collins, Simon and Schuster and Penguin/Putnam.
She also publishes gritty, sexy western historical romance under the name Lori Austin.
Lori lives in Wisconsin with her husband, enjoying occasional visits from her grown sons. She loves to hear from readers and can be reached at LHANDEL120@aol.com.
Buy the book at Amazon or Barnes and Noble.