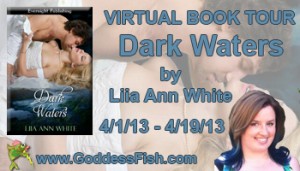 This post is part of a virtual book tour organized by Goddess Fish Promotions. Liia Ann will be awarding a $10 Amazon Gift Card and a $10 Evernight Publishing Gift Card to a randomly drawn commenter during the tour.
~~~~~
I must confess, it's taken me about a week to write this down. Mainly because I'm so open and honest about myself and my life that I suddenly realised 'Oh crap, I have no secrets to write down'. But here goes 🙂
I have a huge case of coulrophobia – an irrational fear of clowns. Okay some people know that BUT what they don't know is I didn't develop it until I was an adult. No, I have no idea why, all I know is I used to gamble and play Carnival Keno when I was 18-19, stayed at Circus Circus when I was 20 and then sometime around turning 21 I developed the phobia. And it's not just an 'eww I hate them' phobia, it's a literally screaming, crying, running away phobia.
Almost my entire life I've had at least one hand reared pet bird. My family also had two aviaries outside where we had several tame birds. I love them so much in primary school my nickname was Liiabird 🙂
Liia is my real name. A lot of people think it's a pseudonym because of the strange spelling, but it's my real name. My birth certificate reads Liia Ann White. I used to hate my name because nobody would ever get it right when reading it, but I love it now. It's unique, different and a little weird, just like me.
I started talking when I was nine months old. That's right, you should feel very sorry for my parents, because I haven't shut up since LoL
My left foot is half a size longer than my right and my left boob is a cup size bigger than my right. Yeah, I'm really lopsided.
I may be a romance author but I hate romantic movies. Mainly because of all the clichés that do my head in. I love horror, comedies and action movies and haven't seen a chick flick that I like in years.
I have an almost eidetic memory. I remember things back to when I was three years old, can recognize someone both name and face even though I've met them once and retain some absolutely useless information that comes in handy at quiz nights 🙂
I don't drink wine or beer. When I do drink (a whole 2-3 times a year), I have spirits or cocktails. So whenever there's an open bar, I'm usually left unhappy because I can't drink for free LoL
I was 18 years old when I had my first kiss. Yes, I was a good little girl. Well, not really, I just didn't want my first kiss to be with anyone so I made sure I waited until my first serious boyfriend. See, it does happen sometimes, we wait until we're adults!
Lastly, but definitely not least, I'm bipolar. This is definitely not something I keep secret, but I've never publically come out and said anything. After over a decade of suffering from severe clinical depression I was diagnosed with bipolar disorder. 8 months of organizing medication etc (hence my huge absence from writing and publishing anything last year) I am now coping brilliantly and working toward making sure mental illness is no longer a taboo subject 🙂
Dark Waters is like a new beginning for me. Well, a second coming I guess. Which is why I'm even more proud of it!
Thank you so much for letting me share some wonderful weirdness about myself and probably too much information at times 🙂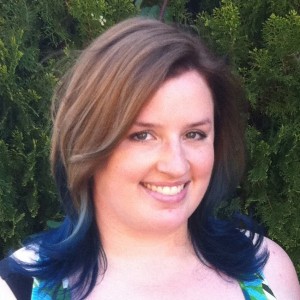 ABOUT THE AUTHOR   Liia Ann White is an Australian author, hailing from Perth, WA.
She spent her childhood daydreaming about far off lands, creating her own unique characters, reading books about witches, faeries, demons, ghosts and a host of supernatural creatures. Eventually, she gained the courage to put her imagination to work.
A self-proclaimed geek, Liia collects Disney and Star Wars memorabilia and loves all things nerdy.
A vegan animal lover, she wishes to one day have her own rescue shelter for unwanted and 'unadoptable' animals. When not writing, she can be found reading or spending time with her dogs.
Liia is a member of Romance Writers of America, Romance Writers of Australia, Passionate Ink, Futuristic, Fantasy & Paranormal Chapter of RWA and Young Adult Chapter of Romance Writers of America as well as being the webmistress for YARWA.
Always interested in meeting new people, Liia can be found on facebook or twitter almost constantly.
Randor is a Fae assassin. As the most feared military officer in the Faery Realm, he only got out by striking a deal with the late King to become an assassin for hire. Something he was only able to do because of his place as adopted family member. When he's ordered to kidnap the Unseelie Faery Princess and deliver her to the Seelie Queen, he doesn't think twice, until he sees his target. Adora. Unseelie Princess. Most beautiful being in existence and feared witch warrior and his soul mate. Disobeying orders is something he's never done before. But when he brings her into the Human Realm; his home, he has no regrets. Until his Elvish friend, Kiel, disapproves and an unexpected attack raises questions about his loyalties. The only way that could have happened was if Kiel tipped off the Queen's witch, Maleficent.

Adora was fearless, powerful and intensely unhappy. Until she was kidnapped by a mysterious stranger, who happens to be her half human, half Seelie soul mate. After being attacked, Adora, fearing she'd lose Randor, admits her feelings for her soul mate. The two of them just need to find a way they can survive together – away from the feuding kingdoms. Entering the Seelie castle, under a pretense of needing the witch's help to bind Adora's immense power, they ask for Maleficent, whom they plan to eliminate so she can no longer track them.

When all hell breaks loose, they're involved in a fight including the witch, Kiel and the Queen. A fight that not all of them will survive.

Evernight Publishing                                                        Amazon                                                             AllRomanceEbooks