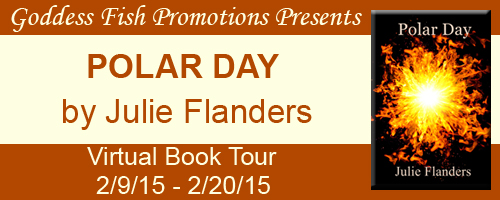 This post is part of a virtual book tour organized by
Goddess Fish Promotions
. Julie will be awarding a $25 Amazon or Barnes and Noble GC to a randomly drawn winner via rafflecopter during the tour. Click on the tour banner to see the other stops on the tour.
Ten Things Most People Don't Know About Me
1. I worked as a social worker in the 1990s and had five different jobs in five years before I finally realized I was never going to find one that I liked. It's safe to say the field was not for me!
2. I wanted to be a veterinarian or an animal trainer when I was a kid.
3. I love sports but have absolutely no athletic ability whatsoever. Gym class was the biggest nightmare of my life when I was in school.
4. My great-great grandfather was the keeper of the Gay Head Lighthouse on the island of Martha's Vineyard, Massachusetts in the 1800s. I wrote about this lighthouse in my previous book The Ghosts of Aquinnah.
5. I can trace my ancestry back to the Mayflower on my father's side of the family. My ancestor John Howland came to America as an indentured servant and almost didn't make it because he fell off the Mayflower mid-voyage. Perhaps that is where my lack of athletic ability comes from!
6. I am a graduate of Ohio State and a rabid Ohio State Buckeye fan. People who know me know not to bother me when OSU football or basketball is on.
7. I have made up stories in my head since I was a kid but never thought I was capable of writing them down. I would make up stories about television or book characters but had no idea what I was doing was called fan fiction!
8. I am scared to death of bats. Some years ago I woke up in the night with a bat circling above my bed and I haven't been able to stand looking at a bat since.
9. I like winter better than summer and I love going for walks outside in the cold.
10. My favorite poem is "The Love Song of J. Alfred Prufrock" by T.S. Eliot. I read it for a class back in 1989 and it has stuck with me ever since.
Thank you for hosting me today and for giving me the idea for this post topic! It was fun to try to think of things for the list. I'm so grateful for the opportunity to be featured on your blog!
The midnight sun bakes Fairbanks, Alaska as residents gather for the annual summer solstice baseball game. Amidst the revelry and raucous shouts of "Play ball," a spark alights and a jogger bursts into flames. Detective Danny Fitzpatrick, still reeling from his near death at the hands of vampire Aleksei Nechayev, watches in horror as the man burns alive.

Someone is burning Fairbanks and its residents and leaving nothing but smoldering embers behind. As the city sweats under a record-breaking heatwave and unexplained fires claim more victims, Danny and his colleagues struggle to find an arsonist who can conjure fire out of thin air.

To Danny's horror, the only one who may be able to help him stop the arsonist is his nemesis Nechayev. Will the vampire help in the hunt for a witch?
Enjoy an excerpt:
Danny flipped through the channels, stopping when he came to a Seattle Mariners game that had gone in to extra innings. They were playing the White Sox in Chicago and Danny felt a slight tug at his heartstrings as the familiar sight of Cellular Field filled the flat screen television. The time difference made it difficult for him to catch Sox games live. It was a welcome surprise to find one that was lasting so long into the Chicago night that he could watch it live as it happened.
It was dark in Chicago, but of course the sun was still high in the sky here in this strange frontier he had chosen as his new home. He squinted from the sun beaming through the window and cursed himself for not shutting the blinds before he sat back down. Next time he got up for a beer he would need to do that.
Danny rested his hand on his dog's head as he finished one beer and started another, the bottles now lining up on the end table beside him. His eyes grew bleary as Sox's gentle snoring mingled with the sounds of the faraway baseball game. When yet another inning ended and the game went to a commercial, Danny closed his eyes and rested his head on the back of the couch.
The noise of the television grew fainter as he slipped into sleep and his mind flashed images of fangs and bloodless bodies in an endless landscape of snow. As Danny drifted farther into unconsciousness, the snow was overtaken by fire.
About the Author: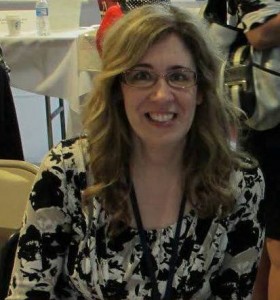 Julie Flanders is a librarian by day and a writer all the rest of the time. She is also a television show addict with a particular fondness for Game of Thrones and The Walking Dead and a slightly obsessive sports fan who cheers for the Ohio State Buckeyes and the Cincinnati Reds. Julie is an animal lover and animal rescue advocate who shares her home with her rescued dog and cat. She has written about the joys of pets for outlets such as Cat Fancy, Thrive in Life, and Best Friends Animal Society. Visit Julie at julieflanders.net.
Website | Blog | Twitter | Facebook | Goodreads
Buy the book at Amazon or Barnes and Noble.