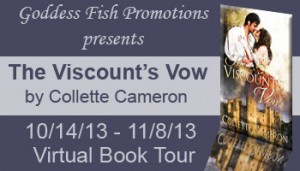 This post is part of a virtual book tour organized by Goddess Fish Promotions. Collette will be awarding a $25 Amazon GC and an ecopy of Highlander's Hope, the first book in the series, to a randomly drawn commenter during the tour. Click on the tour banner to see the other stops on the tour.
Ten Guilty Pleasures
by Collette Cameron.
Oh, I know exactly what's at the top of my list for ten guilty pleasures…Cadbury Milk Chocolate. I love the stuff. I first tasted the creamy goodness in London when I was seventeen. British Cadbury is far superior to American, sorry to say. I had some Cadbury today as a matter of fact.
Next on my list… crème brulee and créme brulee creamer in my coffee. Yes, I really do use it every day. I love sipping a cup of coffee while having a pedicure and manicure (that counts as one) after I've had a massage. I hated massages until I was rear-ended in a car accident. Now I really enjoy them.
Another of my favorite guilty pleasures is ignoring all housework or chores and curling up in my jammies with a quilt, a hot cup of coffee or tea (yes, I drink tea too!), my dachshunds, and reading all day—especially if it's stormy outside. I rarely get to do that anymore because every free moment is spent writing.
What am I up to? Six I believe.
The seventh is similar to the sixth. Staying up really, really late reading a book I can't put down. Most days I teach, I'm out of bed by 5:00, so late nights are reserved for the summer. And speaking of summer brings me to another guilty pleasure: a day at the beach. I was born and raised along the northern Oregon coast so the ocean's in my blood.
I'm someone that's on the go all the time so slowing down is hard for me. I really enjoy amateur photography, bird watching, and gardening, so once in a while, I allow myself a snippet of time to take pictures of the flowers in my yard or some of the 80+ species of birds that visit my feeders.
My last guilty pleasure involves my family. When my adult daughter asks me to go for a walk or a run with her, or if I want to watch a movie, I'll take the time to do it, even if I'm swamped at the moment. The same is true if one of my sons calls and wants to go to dinner or come over and hang out. If I keep telling them no, I'm afraid they'll stop asking.
Well, in theory that's true.
That hasn't been the case with Hubby. He keeps asking me to go deer and elk hunting with him, and for thirty years I've been saying no. Hmm, maybe I should go. I could relax, read, sip coffee and nibble chocolate while wrapped in a quilt, and there'd be no chores to do.
Wait…he said something about me being camp cook.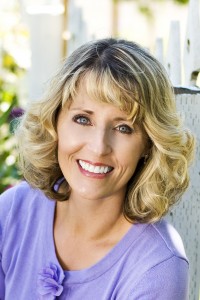 A life-long Oregonian, Collette Cameron was born and raised in a small town along the northern Oregon coast. Today she makes her home in a rural community, 30 minutes west of Portland. Her Victorian farmhouse sits on a one-acre certified wildlife habit, interspersed with a plethora of gardens: English, rose, butterfly, rock, water, and of course, vegetable.
A voracious reader of romance since her teens, she even named her daughter after a heroine in her favorite romance novel. An enthusiast of times gone by, and anything related to romance, she writes Historical Romance, with a dash of inspiration, a pinch of humor, and a liberal portion of suspense.
Having dabbled in interior decorating in her youth, Collette returned to school, graduating summa cum laude from Oregon State University, and went on to obtain her Master's Degree in Teaching. She is member of Romance Writers of America, Rose City Romance Writers, The Beau Monde, and Love Faith and Hope, Inc., and a whole slew of other author/writer groups.
Some of Collette's favorite things include unique blends of coffees and teas, trivia, Cadbury Milk Chocolate, inspirational quotes, and scented candles. Her Christian faith, husband, three adult children, and five miniature dachshunds round out her life quite nicely! When she's not teaching or writing, she enjoys amateur photography, bird watching, gardening, interior decorating, rock-hunting, boating or fishing on the Columbia River, and reading of course.
To connect with Collette, please visit www.collettecameron.com or http://blueroseromance.com/
She can also be found on:
Facebook: http://facebook.com/collettecameronauthor
Pinterest: http://pinterest.com/colletteauthor/
Google+: https://plus.google.com/110459897284342875390/auto
LinkedIn: http://www.linkedin.com/pub/collette-cameron/60/17a/667
Twitter: http://twitter.com/Collette_Author
Buy Link:
Amazon: http://www.amazon.com/The-Viscounts-Regency-Romance-ebook/dp/B00EZ8RBN2
BOOK TRAILER LINK: http://www.youtube.com/watch?v=0HnUxiYbR5I
Amidst murder and betrayal, destiny and hearts collide when scandal forces a nobleman and a gypsy to marry in this Regency Romance.

Half Romani, half English noblewoman, Evangeline Caruthers is the last woman in England Ian Hamilton, the Viscount Warrick, could ever love—an immoral wanton responsible for his brother's and father's deaths. She thinks he's a foul-tempered blackguard, who after setting out to cause her downfall, finds himself forced to marry her—snared in the trap of his own making.

When Vangie learns the marriage ceremony itself may have been a ruse, she flees to her gypsy relatives, declaring herself divorced from Ian under Romani law. He pursues her to the gypsy encampment, and when the handsome gypsy king offers to take Ian's place in Vangie's bed, jealousy stirs hot and dangerous.

At last, under a balmy starlit sky, Ian and Vangie breech the chasm separating them. Peril lurks though. Ian's the last in his line, and his stepmother intends to dispose of the newlyweds so her daughter can inherit his estate. Only by trusting each other can they overcome scandal and murderous betrayal.