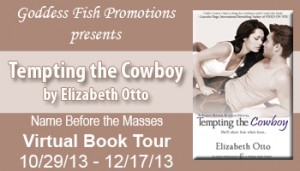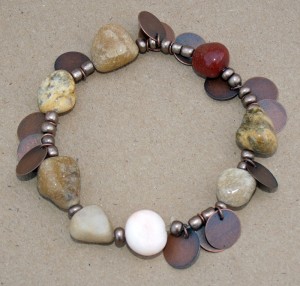 This post is part of a virtual book tour organized by
Goddess Fish Promotions
. Elizabeth will be awarding a $25 gift card to either Amazon or B&N and a boutique river stone bracelet to a randomly drawn commenter during the tour. Click on the tour banner to see the other stops on the tour.
The More They Hurt, the Happier I Am
I have an odd process for creating tension in my books: I think of how I can hurt my characters physically. Yep, weird, I know. After fourteen years as an emergency medical technician, I've about seen it all. Vehicle accidents, heart attacks, crazy injuries and illnesses, and, unfortunately, death. The good news is that more times than not, I'm able to help my patients, and all these years of emergency medicine has given me a never-ending catalog of problems to throw at my characters.
There is no way around it—medical problems and injuries are part of life. Treating these conditions, and sometimes, not being able to treat them, are a huge part of my life. So, it's only natural that I immediately think of what could go wrong medically or accidentally for my characters when it comes to creating tension and external and internal conflict. When I was halfway through writing TEMPTING THE COWBOY, I wanted to add a conflict that would test not only the main characters, Cole and Rylan, but the secondary characters as well. Because the story takes place on a working cattle ranch in Montana, challenging the characters with an injury or illness became a very plausible situation for them. It didn't take me long to dig into my past experience as an EMT to find the perfect scenario.
An injury scene became a pivotal part of TEMPTING THE COWBOY, and creating it (I won't give any spoilers, but I will say, it's a doozy!) was emotionally difficult, as if I were experiencing it in real life. Do I feel bad about putting my characters through the wringer? Heck, no, and I don't feel bad about putting you through an emotional tornado while you read it, either! Just like in real life, I know how to make it all better—most of the time.
Now that you know my silly conflict-creating secret, I'm curious: What's the craziest injury you've ever had or seen? Did it turn out OK?
About the Author: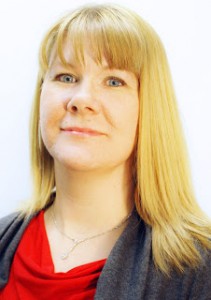 Elizabeth Otto grew up in a Wisconsin town the size of a postage stamp, where riding your horse to the grocery store, and skinny dipping after school were perfectly acceptable. No surprise that she writes about small communities and country boys. She's the author of paranormal, and hot, emotional, contemporary romance, and has no guilt over frequently making her readers cry. When not writing, she works full-time as an Emergency Medical Technician for a rural ambulance service. Elizabeth lives with her very own country boy and their three children in, shockingly, a small Midwestern town.
Connect with Elizabeth:
Twitter: www.twitter.com/EAOtto
Facebook: www.facebook.com/ElizabethOttoAuthor
Blog: elizabethottowrites.blogspot.com
After personal tragedy and taking a job on a quiet Montana dude ranch, ex-cop Rylan Frederickson finds herself surrounded by unbelievably sexy cowboys. Too bad the one she's attracted to is her boss…and the single dad of a four-year-old. It doesn't matter anyway; there's simply no more room in her heart.

Letting a new woman into their lives is the last thing Cole Haywood wants for himself and his daughter, Birdie. But as Rylan's presence at Paint River Ranch breathes new life into his family he can't ignore his growing attraction.

When the sparks between them turn into fireworks in bed, Rylan's torn between the family she's lost and the one she may have found. Now she must decide if something that feels this good is worth the risk.
Buy the book at Amazon or Barnes and Noble.