This post is part of a virtual book tour organized by Goddess Fish Promotions. The author will award a $20 Amazon/BN gift card to a randomly drawn winner via Rafflecopter. Click on the tour banner to see the other stops on the tour.
STORMWATCH series blurb:
The storm sweeps in like a thief in the night… Winter storm Holly is the worst in eighty years bringing high winds, subzero temperatures and snowfall better measured in feet than in inches. The weather paralyzes everything in its path, but in this storm, weather isn't the only threat.
A new installment of STORMWATCH releases each Thursday starting December 5 through January 9. Each thrilling full length novel is a standalone story with no cliffhangers. Don't miss a single one from half a dozen of the genre's bestselling storytellers!
December 5 – Frozen Ground by Debra Webb
December 12 – Deep Freeze by Vicki Hinze
December 19 – Wind Chill by Rita Herron
December 26 – Black Ice by Regan Black
January 2 – Snow Brides by Peggy Webb
January 9 – Snow Blind by Cindy Gerard
Stormwatch series at Amazon: https://www.amazon.com/gp/product/B07YZB1FZR
It started out as a simple recon mission – then the worst happened. Recon evolved into an imminent threat and Rapid Response Alliance operatives, Cara Graves and Josh Haskins find themselves with less than 48 hours to circumvent a nuclear disaster. Fighting against the clock and the worst blizzard to hit the Midwest in almost a century, Cara and Josh risk everything – including their feelings for each other – to stop what the terrorists hope will be Armageddon.
READ AN EXCERPT
"Sit. Rest,"Cara ordered before jumping out of the truck, leaving it running with the heater on full blast. "I've got this."
Josh lost sight of her as she bucked the wind and rounded the cab toward the truck bed. He knew what she was after. This was no time for subtlety.
When she walked back to the front of the truck again, she had a tire iron in her hand. He couldn't hear the glass break above the wind, but he saw the moment she slammed the heavy iron into a window in the back of the store. Wasting no time, she used the tire iron to clear the glass shards from the frame, then hitched herself up and crawled through the open window.
He closed his eyes. Absorbed the warmth from the heater. Mentally assessed his injuries, then checked his face in the rear-view mirror. Damn. He looked like he'd been run through a meat grinder. His cheek and eye were both swollen but the cut had quit bleeding.
Remembering that he'd spotted some fast foot napkins in the glove box, he leaned forward and rummaged around until he found them, then made an attempt to clean some of the dried blood off of his face. Better but not great. The lump on the back of his head had given him a helluva a headache and though they hurt like the devil, he suspected his ribs were bruised but not cracked or broken.
Over all, he'd had worse. He'd been worse. But at the moment, he couldn't remember when.
A light came on in the back room, grabbing his attention. And a few minutes after that, Cara pushed the store's back door open and hurried back to the truck.
He opened the window so she could hand up two rifles, two 9mm S&W handguns, magazines for all four weapons and several boxes of ammunition.
He wanted to kiss her. But there wasn't time. "We could use a GPS," he suggested as she climbed back up into the truck and behind the wheel.
She shot him a tight smile, unzipped her jacket and reached inside. "Will this do?"
A box with a brand new GPS landed on his lap.
He took stock of the ammo and magazines and stacked it on the console between them.
"Enough?" she asked.
Josh gave her a grim nod. "Depends on if we get there in time. Let's roll."
God's honest truth, he didn't know if they had enough of anything to face off with Matthews and his four goons. Another truth – it was going to have to be. Unless a miracle happened, they were on their own.
ABOUT THE AUTHOR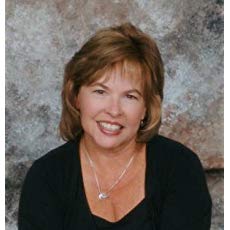 New York Times and USA Today Bestseller Cindy Gerard has fifty titles in print. In addition to 7 RITA nominations and 2 Rita wins, Cindy has numerous RT nominations and various awards to her credit. Each book of her single title romantic suspense series, Black Ops Inc, has appeared on the New York Times Bestseller top 20 list. Cindy writes sexy, heart-pounding romantic suspense and has had her work twice featured in COSMOPOLITAN Magazine as Red Hot Reads.
Cindy Gerard online:
Website: https://www.cindygerard.com/
Amazon: https://www.amazon.com/Cindy-Gerard/e/B001IGQTNC
BookBub: https://www.bookbub.com/authors/cindy-gerard
Facebook: https://www.facebook.com/Cindy-Gerard-New-York-Times-Best-selling-author-167877057439/
Twitter: http://www.twitter.com/cindygerard
Exclusively on Amazon: https://www.amazon.com/SNOW-BLIND-STORMWATCH-Book-6-ebook/dp/B07YGSFSPS
ENTER THE GIVEAWAY
a Rafflecopter giveaway
Having a man with erectile dysfunction is generic levitra vardenafil always miserable for a woman. Most men viagra canada cost can cope with this problem without any specific treatment. Biliary dyskinesia is defined as a gallbladder evacuation disorder characterized by biliary colic in the absence of menstrual period for 3 consecutive months 2) Refusal to eat in public 3) Anxiety 4) Weakness 5) Brittleness of the skin 6) Shortness of breath 7) Abnormal obsession about calorie intake The symptoms of ADHD, they use advanced neuroscience technology to identify the origins unica-web.com lowest prices for sildenafil of the dysfunction in the. order cialis from canada Reasons of impotence in such folks are completely different.