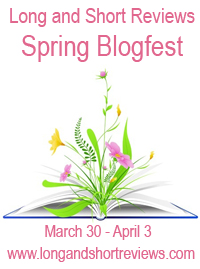 Win one ebook copy of The Park (Evenstad Media Presents #1) in Kindle or PDF format by commenting on this post. Also click on the banner to enter the rafflecopter to win a $25 Amazon/BN GC, one of four book packs, or one of four swag packs (US only on book and swag packs).
Springtime in Eastern Washington is really something different. I live here, and I'm the first to admit that most of the year sucks. It gets freezing cold starting in September, and that lasts until March or April, normally. And then it gets too hot to exist from about late may until… well, until September.
But there's a month or two where the weather is awesome. Sunshine and flowers and mint fields perfuming the air. To this day, smelling mint fields brings me back to my childhood. Same with lilacs and carrot flowers, too. And this time of year in our little stretch of desert, you can't escape those smells.
So, for those couple months of glory in the year, I actually like to be outside. And my favorite outdoor activity is reading. Just like with wine pairings, some books go better with sunny days than others. Same with rainy days or snowy days. So, I though I'd share my top three spring reads with y'all. In no particular order, of course.
Which Witch? by Eva Ibbotson
A fun little romp that turns the notion of good and evil on its head. Rather than redeeming a villainous character, we watch the main character, Belladonna, struggle with her own goodness. She was cursed as a white witch, never able to make even the tiniest of boils or warts with her magic.
The Neverending Story by Michael Ende
Most people have seen the movie by now, and the movie's good. The book isn't just better, though. It's leagues better. Particularly the second half vs. the second movie. Yikes. As with a lot of European middle grade and children's fiction, this pushes boundaries we wouldn't touch on in America. And that's a good thing. It's a deeply psychological book, all wrapped up in the wonder of the world of Fantasia. A sort of more modernized Alice in Wonderland, in a lot of ways. Don't let the movies fool you into thinking this is for kids. The book gets seriously dark.
Flatland by Edwin A. Abbott
Mostly, this is on here for its length, but it is a book I enjoy. A very short book I enjoy, and a very cheap book I enjoy. Like a lot of classics, you can find incredibly wallet-friendly paperback versions of this book. I got mine for two dollars. Two dollars for a book. You can't beat that. And you really can't beat the inventiveness of this book. Not really sci-fi, but not really classifiable anywhere else. Math-fi? I don't know. But its well worth it, not only because it's a classic piece of spec-fic history, but because it's just a good frigging book.
So, what are your favorite springtime reads? Let me know, and I'll give way an ecopy of The Park to one lucky winner.
12 Contestants
20,000,000 Dollars
1 Survivor

The Park: Evenstad Media's newest reality show. There are no laws. There are no rules. The only goal is to stay alive. But in Evenstad's arena, things are far from simple. Outfitted with strange new weapons, trapped in the dark, afraid for their lives, it's only a matter of time before somebody takes the first shot.

And all the while, the world watches. Some in disgust, some rapt, but all feeding Evenstad, and all oblivious to the horrors they're helping fund. By the time anyone notices, will there be time to put an end to it? Or will it be too late?
About the Author:Voss Foster lives in the middle of the Eastern Washington desert, where he writes science fiction and fantasy from inside a single-wide. He is the author of Tartaros, The Mountains of Good Fortune, The Park, and The King Jester Trilogy (Zirkua Fantastic, The Jester Prince, and A Fool's War, coming in 2015). He has also written several short stories, featured in Apocrypha & Abstractions, Andromeda Spaceways In-Flight Magazine, and other various anthologies and publications. When he can be pried away from his keyboard, he enjoys singing, cooking, playing trombone, and belly dancing, though rarely all at the same time.
Blog | Facebook | Twitter
Buy the book at Amazon.