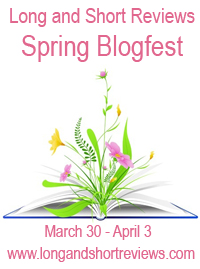 Win a Kindle Ebook of Beyond the Moon by commenting on this post. Also click on the banner to enter the rafflecopter to win a $25 Amazon/BN GC, one of four book packs, or one of four swag packs (US only on book and swag packs).
Historically Spring
By Velda Brotherton
Writing historical romances set in the west means making sure people live in the way that was proper for the day. What did spring mean in those days?
Bathing: Through the winter everyone had the same bathing habits — they didn't — so they probably couldn't tell each person carried a certain odor, in fact, they stunk. Don't you imagine it was a great relief to be able to take a full body bath?
Eating: Poke comes up. This an edible and tasty green that emerges from the ground as the last of the snow melts. Though usually best known in southern menus, anyone living in the wild watched for the first green shoots. Those spears could be cut and eaten like asparagus, or one could wait till the plant leafed out well before cooking it in two waters, rinsing in between, then frying it in a pan of grease and seasoning with vinegar.
Clothing: Long underwear is shed. Men most especially wore longjohns and they were seldom removed from November till March. Imagine wearing the same set of drawers for five months out of the year. That's why the old joke, don't wash above your wrist bone till summer. It was as high as men could reach when washing their hands all winter. Women wore long cotton stockings and several layers of skirts most of the time. On the plains women tended to shed all but a cotton dress in the hot summers, unlike their city cousins who dressed in Victorian fashion year round into the 20th Century.
Cleaning: Airing mattresses and pillows in the sunshine, hanging rugs outside and beating the dirt out of them, wading about in shin-deep mud, banging soot from the stove pipes.
Gardening: Most important of all to these western settlers, spring meant planting seeds that would grow and provide food for them during the coming winter. Plows were pulled by mules, horses or men, depending on the wealth of the gardeners. Some could not afford animals because of the food it took to sustain them all winter, so the man would pull the plow and the woman would guide it across and back, turning up furrows in which to plant.
Because few had calendars, planting was done by signs provided by nature. Earliest plantings consisted of onions, lettuce and other greens, and garden peas. Then potatoes followed by green beans and corn planted when tree leaves were the size of squirrel's ears. When the ground was warm enough to sit on with a bare bottom and not be cold cucumbers and squash seed went in the ground. Last of all came the tender tomato plants which had been grown from seed indoors during the early spring months. They were once known as love apples.
So when writing your western historical romances, be sure to get spring right as well as romantic.
Left behind in enemy territory for nine years, tortured beyond endurance, Navy pilot Glen Tanner survives for one reason. To return home and destroy the wife who deserted him. Instead he meets Katie Kelly, who coaxes him back from hell and teaches him to love and trust again.
About the Author: Velda Brotherton writes of romance in the old west with an authenticity that makes her many historical characters ring true. A knowledge of the rich history of our country comes through in both her fiction and nonfiction books, as well as in her writing workshops and speaking engagements. She just as easily steps out of the past into contemporary settings to create novels about women with the ability to conquer life's difficult challenges. Tough heroines, strong and gentle heroes, villains to die for, all live in the pages of her novels and books.
Website | Blog | Facebook | Twitter
Buy the book at Amazon.