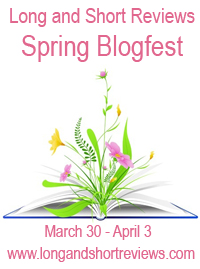 Win a kindle copy of A Beastly Scandal by commenting on this post. Also click on the banner to enter the rafflecopter to win a $25 Amazon/BN GC, one of four book packs, or one of four swag packs (US only on book and swag packs).
Dog On The Loose Causes Mayhem on High Street, Cheshire, UK
[Note: All animals, persons and newspaper businesses mentioned in this article are works of fiction by Shereen Vedam]
This is Godfrey Plowright from The Chronicle News, the best news team in all of Cheshire, UK. Today, we are privileged to have Earnest visiting us. He is a six month old, large, fawn-colored, Irish Wolfhound puppy. He's come a long way, time traveled 201 years in fact, to discuss his most troublesome experience during 1812. With him is his handler, um…author, Shereen Vedam. Let's give them both a hearty Cheshire welcome.
[Shereen nods and Earnest lays down and rolls over for a belly rub.]
GP: Good Morning, Earnest!
E: [Sits up] Woof!
GP: I see you're a gent of few words. Much like your master, I hear. Though, I hope you're more approachable than Lord Terrance is reputed to be?
E: Woof, Woof!
S: He says, "Yes."
GP: A terse lot, you two are. I have my work cut out, but I came prepared. [shuffles some papers] First question to you, Earnest. I have a report here from Felton, your master's butler that says what began the troubles in Clearview Manor was a spot of, shall we say, "spillage," on a gentleman's greatcoat. How do you respond to that charge, sir?
E: Ghost.   Ghost Ghost.   Ghost Ghost Ghost.
GP: A ghost you say. I shall take it that the spillage wasn't ghostly ectoplasm, but rather your reaction to the alleged presence of otherworldly phenomenon in your home. Accepted. Might be my exact reaction if I had your excellent sense of smell and audible range and detected an inexplicable intrusion into the upper reaches of my home. But it's reported, Earnest, that after you notified your master of your findings with said spillage, you then ran away into a fierce winter storm. A dangerous turn of events indeed. Felton reports that your master was so worried about you that he came looking for you and was run down by a carriage. Do you have any remorse for putting your master through such a trial that fearful night?
E: Frightened. Cold. Found friend. Smelled bird. Want to eat bird but friend says, NO. Wants to return to bad house. [Earnest lays down, covers his head with his paws and whines]
GP: I completely understand. I wouldn't want to return to Clearview. But speaking ghosts and Christmas, was it the spirit of Christmas past, present or future?
E: Friend's past. Earnest's Present. Master's Future.
GP: Very cryptic indeed. Shereen, would you care to elaborate on Earnest's statement?
S: Well, you see it all began the night Lord Terrance's father was murdered in London. His lordship believed that his future with Lady Belle depended on discovering what took place the previous spring in Richmond Park.
E: Play. Woof. Woof Woof. [Earnest runs away].
GP: But we're not finished! It was just getting interesting.
S: I'm terrible sorry. Despite his large size, he's still a pup…[Shereen dashes out the door in Earnest's wake.]
GP: Well, friends, that must be the shortest interview on record. Perhaps we will be able to convince Earnest to return for a longer spell soon. [Shakes head and makes note to bring a doggy bone for the next interview with the wolfhound.]
In November 1812, after a disastrous Season when Lady Annabelle (Belle) Marchant's unusual talent for sensing what's unseen lets her down and results in a man's death, a chance to atone for her past mistake sends her dashing to a haunted manor in the wilds of Cheshire, England, in the middle of a snowstorm. There, she meets the beastly Lord of the Manor and becomes embroiled in a mystery to unmask a killer. Lady Belle struggles to use her uncanny, yet oft-times unreliable perceptions to uncover the truth about a man that everyone believes is guilty of high crimes, but whom her heart insists is innocent.
About the Author: Once upon a time, Shereen Vedam read fantasy and romance novels to entertain herself. Now she writes heartwarming tales braided with threads of magic and love and mystery elements woven in for good measure. She's a fan of resourceful women, intriguing men, and happily-ever-after endings. If her stories whisk you away to a different realm for a few hours, then Shereen will have achieved one of her life goals.
Website | Blog | Facebook | Twitter
Buy the book at Amazon.