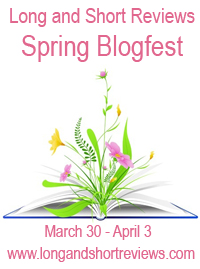 Win $10 gift card to Barnes & Noble by commenting on this post. Also click on the banner to enter the rafflecopter to win a $25 Amazon/BN GC, one of four book packs, or one of four swag packs (US only on book and swag packs).
As the great native American, Sitting Bull, once said "Behold, my friends, the spring is come; the earth has gladly received the embraces of the sun, and we shall soon see the results of their love." Spring, a time of rebirth, of renewal, of starting over. The plants shoot forth new seeds and flowers as the earth comes to life. Animals who spent the winter in hibernation come out of their dens, and those who traveled to warmer regions return and give birth to their young.
In my western historical novel, The Lawman's Betrayal, Naomi Brecker starts her journey of rebirth. Convicted of a crime she didn't commit, the murder of her husband and his mistress, she's now been pardoned and after three long years, she's a free woman, intent on starting a new life—after proving her innocence.
But with the pardon comes danger. U.S. Marshal Wes Cooper has been assigned to follow Naomi and recover property her husband stole. Her release stirs up a hornet's nest of people intent on hiding secrets—by silencing her. Only Wes stands in their way—but will he betray her too?
Recently widowed, Naomi Brecker has had enough betrayals to last a lifetime. First her deceitful husband, then a nine man jury, and now a U.S. Marshal who will go to any lengths to get information from her, including seduction. She dreams of revenge but first must prove her innocence. U.S. Marshal Wes Cooper's job is to follow Naomi, hoping she'll lead him to her late husband's stash of stolen money and weapons. The headstrong, stubborn widow insists she is innocent of killing her husband and his mistress despite evidence to the contrary. Could this beautiful and delicate woman, who makes his job more difficult every day, really not have known her husband was a notorious outlaw? Or is she a better liar than he realized?
About the Author: Sandi has been writing longer than she cares to remember. But her efforts finally paid off when her first historical western romance was published in 2008 by The Wild Rose Press. Eight more releases have followed since then. Her short stories have appeared in New Love Stories Magazine, and several of her poems have been published in small press magazines and anthologies. Despite the fact that Sandi is a Florida native, and has never lived outside of Florida, she loves everything "western" and her passion for the "Old West" shows in her historical novels. She resides in Tampa with her husband Howard of 35 years. She has four grandchildren and three great grandchildren.
Website | Facebook