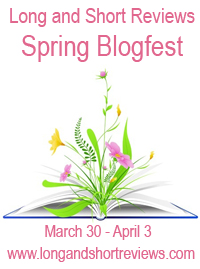 Win a kindle copy of Tobey Fine, the author's newest release by commenting on this post. Also click on the banner to enter the rafflecopter to win a $25 Amazon/BN GC, one of four book packs, or one of four swag packs (US only on book and swag packs).
Spring of Love…for Food – Palessa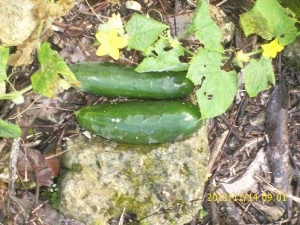 I think it was the poet Tennyson who made that definitive link between spring and love a long time ago. For me, spring has a slightly different meaning. Anybody who knows me knows I have a thing for food. And since it's now spring, we have some of our native food-bearing trees gearing up to provide some delicious dishes. Here, we have foods such as breadfruit and ackee, which are two of Jamaica's native foods that many of us love together or separately. Our apple trees are done for now but promise to give us a new crop later this year, probably at the same time the avocados would be getting ready to mature. Here in Jamaica there is one thing that we look forward to every year: Easter Bun and Cheese. When I was a little girl, I would just eat the cheese and leave the bun because I love cheese that much. Still love cheese but now my palate appreciates the sweet and salty flavor combination. Needless to say, spring, Easter and food go hand-in-hand with me.
Now, why am I going on and on about food? Because like me, my characters love food. In my new series Sacked & Tackled, Tobey Fine is a really good cook, in addition to living up to his last name. In fact, there are Asian, Latin (Italian with Spanish), and Greek dishes that play vital roles in the story. Niveah and Tobey's first meeting was at a Thai restaurant that was similar to one of my favorite "date eateries" back in Miami. Then, there's his love of Greek food and the impression he makes when shares he makes some Alfredo pasta with yogurt, like his Mama Marina taught him. That particular dish was inspired by a recipe I found online that showed me that there's no reason why healthy can't be delicious. Then there's Blake's addition of chorizo in lasagna that makes Niveah's mouth water. And for dessert? I'll leave that one for when you read the book; another one of my great eating experiences in Miami, by far.
When it comes to love and food, to me and my characters they are one and the same. Food is love in the best sense.
So, tell me, what's your favorite spring or Easter Food?
Tobey Fine, the 'Blasian Sensation' is at the top of his game as the face of the Miami Medusas, a Steinger Football League team. When he's introduced to his teammate's best friend, the Blasian Sensation comes face-to-face with his reckoning.

Niveah Wallace is the founder of Carmicon Technologies, a software development company contracted to do a pilot game app featuring the Miami Medusas and team rivals, the Atlanta Mercury. If this project goes well, it will put CarmTech on the map.

Still smarting from Tobey's rejection years ago, Niveah is presented with her chance to get back at him—but forgets that revenge can be a double-edged sword.

Despite their initial fallout, Tobey and Niveah grow close in a way neither expected. But inside the SFL there's trouble brewing as a piece of Tobey's past threatens to upend his present and jeopardize his future. He'll do whatever it takes to keep his love no matter who he has to fight to do it.
About the Author:Palessa started reading her first romance novel, at the age of 11. Then she got introduced to V.C. Andrews, Barbara Taylor Bradford, Anne Rice and many more notable contemporary authors as well as some of the classics, A Tale of Two Cities, Their Eyes Were Watching God, The Great Gatsby and others. It was during her teenage years that she dabbled in writing. First, it was in her diaries, then she started creating characters, stories about romance, the supernatural and much more.
It would take almost 20 years, a radical move from the city she grew up in, Miami, FL back to her Caribbean birthplace, and a chance Facebook meeting with Sable Hunter to start the juices flowing again.
After some fits and starts, the Baxter Family Saga was born. Unchained Hearts is Palessa's first published fiction book with Beau Coup Publishing. She considers herself just a storyteller that sees no reason to shy away from the juicier romantic elements. She currently lives in the mountains of Jamaica with her crazy, cracker-munching-mutt Ivy and a farm, primarily managed by agribusiness partner, also known as Dad.
Blog | Facebook | Twitter
Buy the book at Amazon.