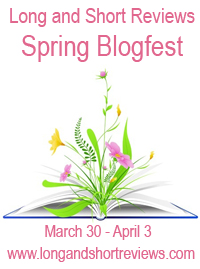 Win a digital copy of A PRETTY PENNY by commenting on this post. Also click on the banner to enter the rafflecopter to win a $25 Amazon/BN GC, one of four book packs, or one of four swag packs (US only on book and swag packs).
Spring and Sunshine!
Dreary days and bitter cold had me feeling low and old. Sunshine and spring—I thought they'd never come, but they did.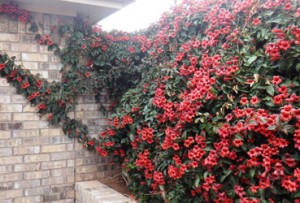 The sun came out, bright and cheery. With gentle rays it warmed the air and tickled the earth to wakefulness. The grass turned green. That same sweet sun kissed the vines along the courtyard wall, so desperately cold and sad all winter. They heaved a sigh, and, oh, my, they bloomed in all their splendor.
My senses shouted spring is here. The smell of the warming earth, the touch of a gentle breeze, and the soft coo of a dove accompanied me on my daily walk. The sound of the flutter of new tassels in the red oak trees encouraging old live oak leaves as they rattled and fell, giving way to new leaves, bright and green, spoke of renewal. Back home, on the back patio I plopped down to rest and saw the antique rose had put on buds and stretched itself against the creaky trellis. Spring's whispers, of new life, came from every direction and reminded me of the Resurrection.
On Easter Sunday, I'll sit in church and hear the songs I know by heart. I'll hear a sermon affirming what I know, by faith, is forever true. I'll say a prayer of thanks for my salvation, for family, friends and for sunshine and spring with all its splendor, maybe even add a post script of thanks for being here in this my eighty-fourth year.
Clayton Brandt knows the cost of a woman but he never knew the value of a woman until Penny, quiet, efficient, and determined, invades his workplace then his life.

Penny, inadvertently, sets off a chain of events that threatens her life and the happy-ever-after she hoped for with Clayton.

How they navigate through government agents' plans, vindictive women's plans, and their vastly different upbringing to find common ground where they can nurture a love that clings through all the troubles and trials takes is a compelling journey.
About the Author: Neva Brown, a retired secondary teacher/administrator, now enjoys the challenge of writing romance novels and doing editing for other romance writers. She lived on West Texas ranches most of her life and uses that culture and environment in many of her stories. She and her husband now live at Rio Concho West in San Angelo, Texas. They are amazed at how well they have adjusted to 'city' living.
Website | Facebook | Twitter
Buy the book at Amazon.