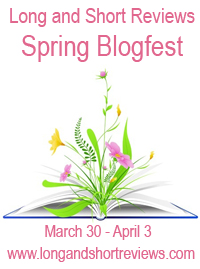 Win $5.00 Amazon Gift Card by commenting on this post. Also click on the banner to enter the rafflecopter to win a $25 Amazon/BN GC, one of four book packs, or one of four swag packs (US only on book and swag packs).
You might be from Pennsylvania if these signs of spring sound familiar
It creeps upon us, a few degrees over freezing here, a moment of being mesmerized by the round, orb in the sky that after initial confusion our frozen minds realize it's the sun thinking of emerging from hibernation…and suddenly Spring is on its way.
Most notice the longer days, and that they might actually go to and from work without the moon for company. Others comment on the budding flowers, but here in PA, I find some other not so obvious signs that Spring may be upon us (and not the Groundhog, he seems to love Winter- who could blame him when he gets to hibernate).
Spring might be on its way if:
• My obsession with the Schoolcast website has lessoned. One morning I will realize I've started my day without the routine of refreshing the school closings and delays at least a bajillion times, only to have the cancellation roll in moments before or after waking the munchkins.
• I realize I've not checked the weather for a day or two, and have not conversed with friends and families about when the next winter storm is about to descend (I.e.: when to avoid the grocery store at all costs)
• I look in my closet and discover 90% of my choices are black or grey…and suddenly I feel the urge to add a little color.
• The initial excitement has long faded and I don't know if I can stand to wear my salt encrusted, dry rotting, boots One. More. Day— I dream of open-toed shoes and painted toenails.
• Fretting begins about the eventual hibernation of the sweat pants I've come to love and cherish—one aspect of winter I resist with all my might—despite doing very little sweating in them.
• That rack I've intentionally avoided, ignored and scowled at has been full of bathing suits since January- and some crazy people (who haven't taken advantage of the frigid temperatures to indulge) have been buying them so the rack is getting sparse.
• The state flower has began to make its appearance. No, not the Mountain Laurel Flower (who knew we had so many state symbols) but the orange_cone
• Potholes appear out of nowhere as if an asteroid has hit the earth, leaving gaping holes big enough to lose small animals in.
• In Destiny Calling, another not so usual sign of spring is the emergence of motorcycles even though the snow has yet to finish melting. I have yet to see any out, but it won't be long- and I'm sure there would be if we had any Oppressors in residence…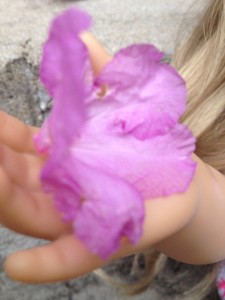 Hope only wants to find out if her ability to infuse euphoria or despair with her touch makes her the devil's spawn, or his exterminator. But when the woman who raised her is murdered by something not human, she loses the only family she knew and discovers one she might wish she hadn't.

Drawn back to the hometown she vowed never to return to, her ability is seen as an asset to everyone but Hope, and she doesn't know who to trust. Her family wants her to help them overcome an enemy oppressing the human population, while the man of her dreams is courting her for the Underworld.

Time is running out, and Hope's choice may be made for her, as she discovers she's a pawn in a bigger game played by a merciless ruler who doesn't lose.
About the Author: Penning stories boasting laughter, light suspense and something magical in the hope of sharing her love of finding the extraordinary in the ordinary world.
Website | Blog | Facebook | Twitter
Buy the book at Amazon.