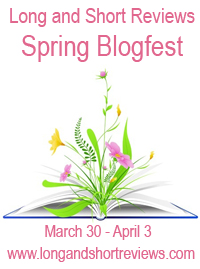 Win a $10.00 Amazon Gift Card by commenting on this post. Also click on the banner to enter the rafflecopter to win a $25 Amazon/BN GC, one of four book packs, or one of four swag packs (US only on book and swag packs).
This year I don't think there's anyone in the US that's looking forward to Spring with a keener eye than New Englanders like me. This winter seems to have lasted forever with its blizzards and snowstorms, at one point we had over three feet of the 'white stuff' on the ground and on my deck. I told my husband that after all of that shoveling we'd put in our workout time for the whole of 2015. Truth be told, all of that snow made me wish it was 1978 again. The Blizzard of '78 was one of the best weeks of my childhood; schools were closed for nearly the entire week, roads were closed for days and no one could get off our street. The whole neighborhood was just one big happy snowed-in family. My friends and I did more sledding and had more snowball fights than anyone has a right to and it was a blast.
As always, here in New England, these past few weeks we had some really nice days where the sun shone brightly, it melted the snow and flooded my basement. There was lovely brown soggy grass on the ground and people had their doors and windows tossed open wide as they walked around in 40 degree weather without a jacket. Tonight (March 20th) we're expecting 2-6 inches of snow.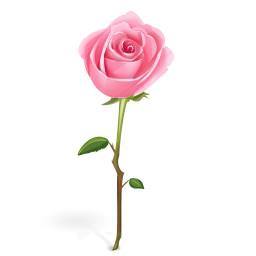 With any luck at all, this will be Winter's Last Hurrah and, by the end of the month to the beginning of April spring will actually be sticking around for more than a teaser. Spring is my second favorite season right behind fall. The days become longer, people venture out of their houses and groggily awake from hibernation as the soggy brown grass turns bright green, the sky will be blue, and there will be white, purple, and yellow crocus randomly popping up in my yard along with cherry, apple, and nectarine blossoms on my trees. Everything will be new again. Soon after that, I'll be planting flowers and veggies, mowing the grass (provided I get a new mower at some point, mine's shot!) and enjoying beautiful days on my deck either just relaxing or with my laptop tapping away on the keyboard as The Muse and I write. I really love the spring and writing on the deck, come mid-summer it's far too hot outside for that but for a few blissful weeks between May and July it will be as transformative for my writing as it is for the world around me.
Rick felt his heart drop; she was here but she'd already picked out her prey for the night.

Feeling his jaw clench as he tried to decide if he should stay or go, Tony put a glass of scotch on the bar for him. There wasn't any sense in letting good booze go to waste. Turning his back to his Mystery Woman, Rick retrieve the drink only to discover the large mirror behind the bar gave him a better angle on her companion for the evening; male, maybe thirty, good looking. Lucky guy didn't know what he was in for tonight. The Mystery Woman raised her empty glass to catch Tony's attention and, like a good bartender, Tony went right over to her with a fresh Martini. Downing the double-shot, Rick gazed in the mirror to stare at her reflection, she was staring at his back from the corner of her pale green eyes as she chatted with the man across from her.

Rick looked away wondering if it was just coincidence or if she'd noticed him sitting there so he gave it a few moments while he lingered over his drink before glancing into the mirror again. This time she wasn't taking a sneak peek at him from the corner of her eye she was looking directly at him, past him, at his reflection. When she saw him staring back at her, she smiled for him. Shy. Precocious. Full of promise.

Was she wishing he'd come over there? Maybe. Only one way to find out.

Rick eased himself off the barstool and made his way over to where the couple was engaged in light conversation. "Excuse me," he said to the man in the booth, "You're in my seat."

"Pardon?" The man asked as he looked from him to her. "Were you waiting for this guy?"

"Actually," she said softly, "I was." She was surprised and delighted by the Doc's forthrightness. "Hi, Do-c."

There it was, 'Do-c', just the way she said in it his dreams, with that extra little coy kick she gave the 'c'. It made him want to melt. "Hi." Rick said to her. "Three's a crowd." He said to the man. "Go on beat it."
About the Author: Writing with a strong passionate flare that never flinches, Lisa defiantly ventures where other writers dare not tread. Daring the reader to delve deep into the dark she creates stories filled with heart stopping action, gripping drama, nail biting suspense, and hot steamy sex. This is dark romance at its gritty best. ALL FICTION works are intended for Members of A Mature Adult Audience who love to submerse themselves in the rich seduction of worlds full of love, lust, rage, redemption, obsession, betrayal and madness. They are not for those who are faint of heart or who typically enjoy a sweet read.
By opening one of her books, you will enter a myriad of worlds from the heights of Olympus to life in a small New England town. Enter and discover characters bold and brash as Ares God of War, Colonel Kevin Smith and Richard Mason along with villains so dark and ruthless you'll love-to-hate them.
Website | Blog | Facebook
Buy the book at Amazon.