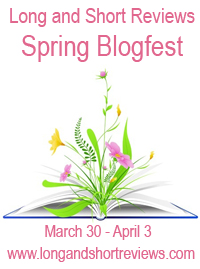 Win 1 eBook or 1 audiobook from the author's backlist by commenting on this post. Also click on the banner to enter the rafflecopter to win a $25 Amazon/BN GC, one of four book packs, or one of four swag packs (US only on book and swag packs).
The Rites of Spring
Each Easter break I try to use the time wisely for myself and the little one. If you don't plan ahead, you wind up spending five days in front of the television or hunched over a digital pad, playing video games or sinking into a never-ending hole of Pinterest boards and Vines. I love the cyber-age, and wouldn't trade this time to live in any prior era, but I do recognize the need to go outside and breathe in the air.
My daughter cringes at the thought of using downtime for educational purposes. Vacations are simply that, time away from the books and sentences that begin with "Did you know…?" Two years ago we visited my mother in Florida, and took a side trip to Disney World. Fun, yes? Of course, but Disney is a learning experience. On that trip we learned two things:
1) The budget hotels on the property have paper thin walls.
2) Everybody in the world goes to Disney World for spring break.
Last year I conceded to a trip to New York City on the condition that we visit one museum. I chose MoMA and we enjoyed ourselves. My daughter has a strong interest in art, and it's one essential stop for anybody visiting the city. Securing her good behavior required a trade-off visit to the big Toys R Us in Time Square, but it was worth it.
This year, back to Florida, mainly because I need to thaw out. I don't have an Easter break officially, but as I work remotely I can do so in the Florida sun. It takes some adjustment to write in unfamiliar territory, but as long as the girl occupies the grandparents I should be fine. It's the long drive to and from there I don't relish. Flying is preferable, but cost prohibitive now that the girl is considered an adult in the eye of the airlines. I'd consider a train and knock out a chapter or two on the ride down, but time-wise it is longer and less comfortable.
More than anything, I want to relax this break and regain some feeling to my fingers. Typing in the cold helps, but only so much. I look forward to a visit to my favorite bookstore in my birth-town, a day trip to St. Augustine, and wearing short sleeves.
Is it time to go yet?

About the Author: Kathryn Lively writes romance and mystery, and drinks wine. She is searching far and wide for a good pair of noise canceling headphones.
Website | Blog | Twitter
Buy the book at Amazon.