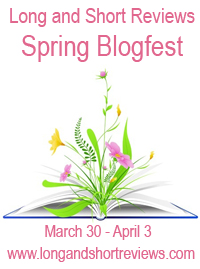 Win a digital copy of GULL HARBOR, or choice of another of Kathryn's ebooks, if desired, by commenting on this post. Also click on the banner to enter the rafflecopter to win a $25 Amazon/BN GC, one of four book packs, or one of four swag packs (US only on book and swag packs).
The Full Moon and Easter's Date
It's almost Easter, a holiday which seems synonymous with spring. As we stock up on chocolate and eggs, our visions turn to blooming flowers and warmer weather. This year, Easter falls on the 5th of April, but the date of Easter can vary widely from year to year. Why does Easter Day fluctuate, while other Christian holidays such as Christmas remain on a fixed date? The answer involves the phases of the moon, along with mysterious terms like "The Golden Number".
According to documents from the 3rd and 4th centuries, Christians relied on their Jewish neighbors to determine the week of the Unleavened Bread; the Sunday that fell within that week would be Easter. Following the First Council of Nicaea in 325 AD, the date of Easter was separated from the Jewish calendar and its computations for Passover.
Since then, Easter Day is always the Sunday after the full moon that occurs on or after the Northern spring equinox, which is based on an ancient ecclesiastical computation, and does not correspond to the astronomical equinox. The church defines the spring, or vernal, equinox as falling on March 21st. Easter falls on the Sunday following the first full moon after the equinox. This full moon will occur somewhere between March 21st and April 18th, inclusive. Therefore, Easter cannot be earlier than March 22nd or later than April 25th. In 2008, Easter was particularly early, falling on March 23rd. That hadn't happened since 1913, and will not happen again until 2160.
Of course, there are handy tables available to find the date. But those tables are derived from something called "The Golden Number" and "The Sunday Letter"…so those have to be computed first. Luckily, in this day and age, all we need to do is consult our calendars—the work's been done for us already. But still, why do we move the date around at all? The short answer is that Easter moves around from year to year in order to maintain the connection between the astronomical events (the phase of the moon and the season) which would have occurred during the Resurrection and the annual date on which we celebrate this holiday.
Whatever spring holiday or event you celebrate, I hope it's filled with family and happiness. Take some time to enjoy nature's resurrection–the new life, strengthening sun, and longer days that characterize this season. And if the Easter bunny visits (that's a whole 'nother story), remind him to put some romance reads in your basket! Up for grabs today from me is an e-copy of Gull Harbor, a steamy romance and spooky ghost story set along the sandy beaches of Cape Cod. The main character, Claire Linden, is a psychic medium determined to rid a haunted house of a restless spirit…but when she runs into her ex, the man who abandoned her five years ago, she soon realizes solving the mystery will be only one of her challenges. If you'd like to enter to win this #1 Kindle Bestseller, leave a comment below. Can't wait until then? Click on the buy links below and enter the contest anyway, and if you win, I'll send you a choice of one of my other novels! Happy Spring!
When Claire Linden's job sends her to the sleepy town of Gull Harbor, she never expects to encounter her ex-boyfriend. As a medium, the prospect of tackling a haunted house is less daunting than seeing Max Baron again. Throughout their passionate college relationship, he promised to love her forever. Then, without explanation, he abandoned her on graduation day.

Max never intended to break Claire's heart–a cruel ultimatum forced him to disappear from her life. While he's shocked to find her in Gull Harbor, he isn't surprised by the bitter resentment she feels for him…or the fiery attraction that remains between them.

Claire is determined to rid her temporary home of its aggressive ghost, but Max soon realizes she's facing a danger beyond the paranormal. When Claire risks everything to help a desperate spirit, Max must race to save her–before another tragedy tears them apart forever.
About the Author:

Kathryn Knight spends a great deal of time in her fictional world, where mundane chores don't exist and daily life involves steamy romance, dangerous secrets, and spooky suspense. Kathryn writes contemporary romance spiked with mysterious hauntings as well as YA paranormal romance filled with forbidden love. Her novels are award-winning Kindle bestsellers and RomCon Reader Rated picks. When she's not reading or writing, Kathryn spends her time catching up on those mundane chores, driving kids around, and teaching fitness classes. She lives on beautiful Cape Cod with her husband, their two sons, and a number of rescued pets.
Website | Blog | Facebook | Twitter
Buy the book at Amazon.