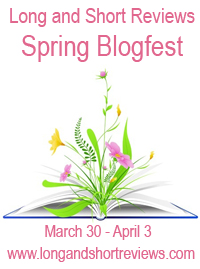 Win one digital copy of my novella Cast The First Stone by commenting on this post. Also click on the banner to enter the rafflecopter to win a $25 Amazon/BN GC, one of four book packs, or one of four swag packs (US only on book and swag packs).
Spring. Easter. Equinox. April showers. May flowers. Easter baskets. Easter egg hunts. Spring dresses. NEW LOVE. So many things come to mind when I think of Spring, and all of them make me happy.
Winter is a hard season for me. I grew up in the Midwest where it felt like we didn't see the sun from October until April. And this winter, even though I'm not in the Midwest anymore, felt like that a lot. Cold temperatures, lots of snow, too many snow days, but today was beautiful. The sun was out, the temperature was in the seventies and it was just an all around gorgeous day. Of course it's going to rain tomorrow, but today was gorgeous.
I remember growing up our church always had an Easter egg hunt and my mom (the Easter Bunny) ALWAYS hid baskets for me around the house. Now that I'm an adult, we've moved a lot so my kid hasn't gotten quite as many Easter egg hunts and we spent one Easter in a Navy Lodge in Italy and since nothing was open we had our Easter meal at the food court – I think we had hamburgers. Alone. Because we were literally the only people there that weren't actually working. Who knew, that in Italy, on Easter Sunday, pretty much everything would be closed. *sigh*
I don't know if there will be an Easter egg hunt this year, the community puts one on at the local cemetery (yes, the cemetery) so we'll see if the child is interested. Might be too old, I don't know. There will be baskets though, or rather buckets, because Walmart had these really cool Avengers/Frozen/Minion buckets on sale, so I bought one of each.
While growing up we always had a baked ham, scalloped potatoes and other accoutrements. I would kind of like to do that this year, it would be one of the few times we're actually in town on Easter and can do something like that. It will probably be a Honey Baked Ham if we do it, because you just can't beat one of their hams.
What about all of you? I want to hear YOUR Spring/Easter/Equinox/Whatever joys, traditions, fun things you do. Because I'm ALWAYS looking for new ideas! And because one lucky commenter will win an ebook copy of my novella, Cast The First Stone, about a hunter and an Alpha werewolf that reluctantly join forces to go after the same enemy and might just fall in love along the way.
Thanks for stopping by and HAPPY SPRING *tosses flowers*
Julian Hart is a werewolf hunter. The murder of his parents at the claws of a pair of rogue werewolves left him as guardian to his younger sister, Zoe. Grief and rage drove him to become a hunter and prevent other families from suffering the same fate. His latest hunt leads him right into Alpha Stone's territory, where his sister was turned against her will.

Werewolf protocol demands that he ask for permission before entering Stone's territory and continuing his hunt. That leaves Julian with an unwanted entourage and fighting an attraction to a man he shouldn't crave.

With Alpha Stone's people dogging his every step and Julian resisting his desire for the very man he's supposed to hate, his hunt uncovers secrets hidden within lies and a plot for vengeance that no one saw coming.

When the smoke clears, what Julian finds at the end of the trail will forever change his life and the lives of everyone he holds dear.
About the Author: The nickname "Queen of Happy Endings" is an apt one for Katherine Halle. She firmly believes that no matter what the obstacles, what the struggles, or how much angst is involved in the journey that the ending should always be a happy one.
Katherine's love of the written word started at a very early age with repeated demands of "read to me" to any who would listen. It was only natural that writing would follow. As a child, she could often be found daydreaming, thinking up fanciful stories and writing them down. Now she does it on a laptop. Much faster.
Katherine's favorite animal is her dog. She likes books, movies, and quirky tv shows such as Buffy the Vampire Slayer. She is a closet foodie. She has lived in both Europe and the United States and loved both. When she's not writing or plotting, Katherine enjoys spending her time listening to music, reading books by OTHER people, and being with her family.
Blog
Buy the book at the publisher.